OptinMonster offers seamless integration with HubSpot email marketing service. Connecting OptinMonster to your HubSpot email list is very easy. Follow our step by step guide on how to connect OptinMonster with your HubSpot account.
---
Step 1 – Integrations Tab
In the Builder, select the Integrations tab to view the Integrations panel.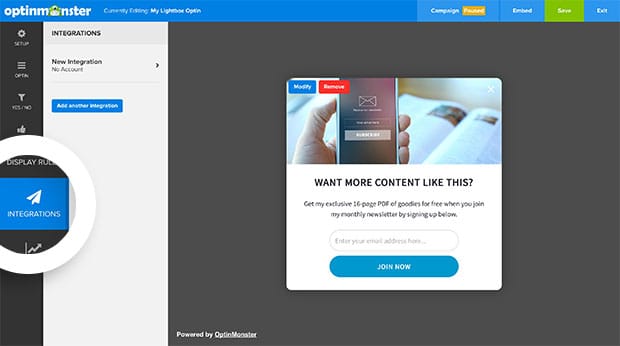 If this is your first time connecting an integration to your campaign you'll see a "New Integration" item in the Integrations panel of the Builder. Select that to begin configuring your integration.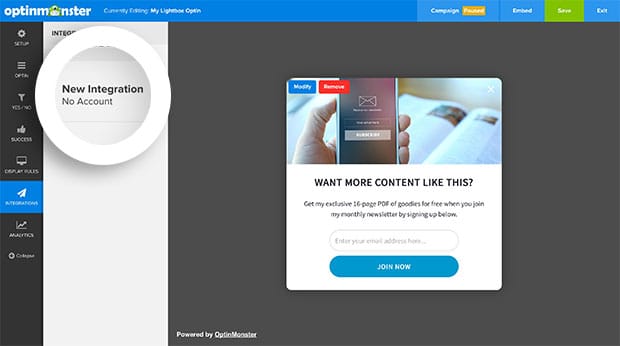 Next, select HubSpot from the Email Provider dropdown.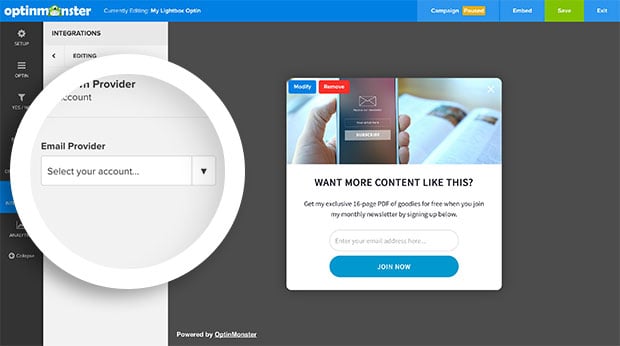 Step 2 – Log into Your HubSpot Account
To obtain your Hub ID, log into HubSpot and the Hub ID is displayed in the top right-hand corner of your Dashboard.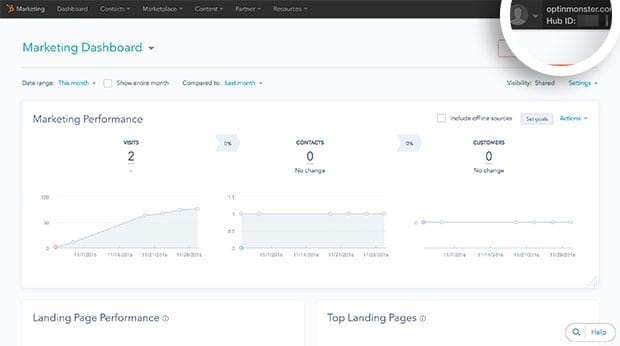 Step 3 – Enter the Hub ID
In the Builder, paste your Hub ID into the corresponding field, then select the Register with HubSpot button.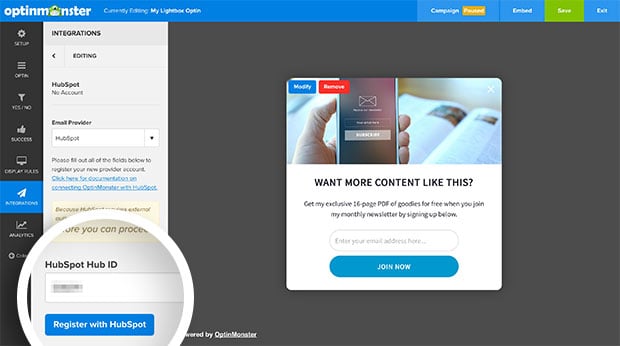 A new window will open where you'll be prompted to Authorize OptinMonster to use your data so it can access your lists and have the ability to add contacts. Select the Authorize button to continue.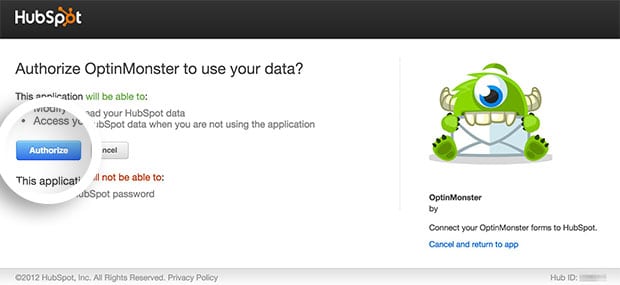 Step 4 – Add a Personal Label
When the window closes, enter a unique label for your HubSpot account and select the Connect with HubSpot button.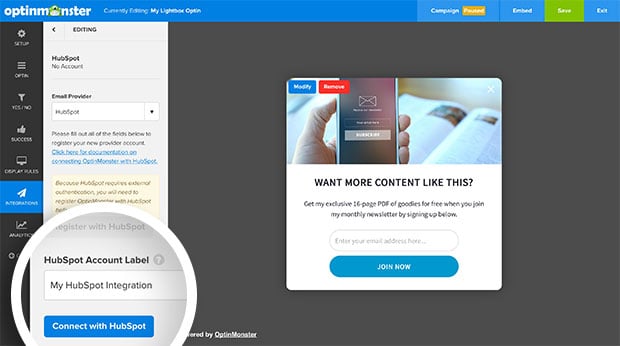 Step 5 – Select a List
OptinMonster will now connect to your HubSpot account and fetch your static email lists. Select an email list you want users to subscribe to.
Note: OptinMonster will populate the Lists field with any Static Lists you've created in your HubSpot account. If the field appears empty be sure to check that you have created at least one Static List.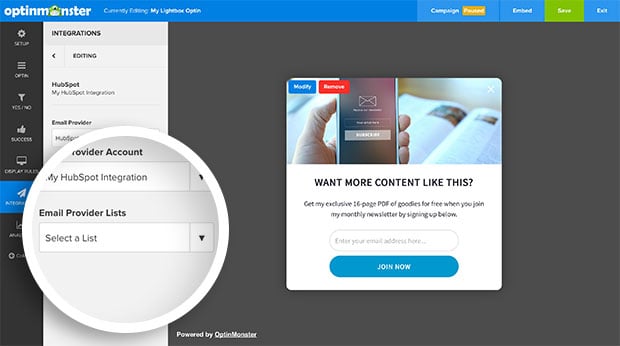 Step 5 – Configure Lead Options (optional)
Once you've selected a List, you'll have the additional option to set an Assigned Form for your campaign.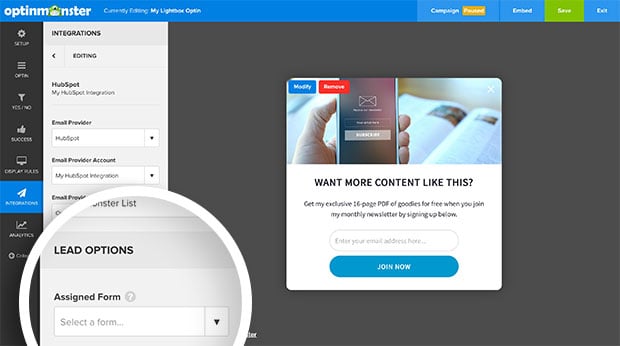 That's all, you have successfully connected OptinMonster to your HubSpot account!
---
FAQs
Q: How do I track subscriber events?
A: You'll need to refer to HubSpot's documentation on using their Events Javascript API to track subscriber events. See http://developers.hubspot.com/docs/methods/enterprise_events/javascript_api
---
Q: Is it possible for me to add a Phone Field to my campaign?
A: Yes! You can add a phone field. Learn how to capture phone numbers with OptinMonster.
---
Q: I've selected a Form in the Integrations panel to associate leads with. In HubSpot I'm not seeing any conversions through this form, why?
A: To track submissions through the Form you've associated with your OptinMonster campaign, you'll need to use HubSpot's tracking cookie. Refer to HubSpot's official documentation on using their tracking cookie to get started.