You can easily send your leads to multiple providers from a single OptinMonster campaign. Follow this guide to learn how to send data to multiple providers using OptinMonster.
---
Step 1 – Configure Your First Integration
Open your campaign in the Builder, and configure the first integration you wish to send lead data to. If you're just starting out please follow the guide for your specific Email Service Provider.
Step 2 – Add Another Integration
Once you've configured one integration, return to the main Integrations panel and select the Add New Integration button.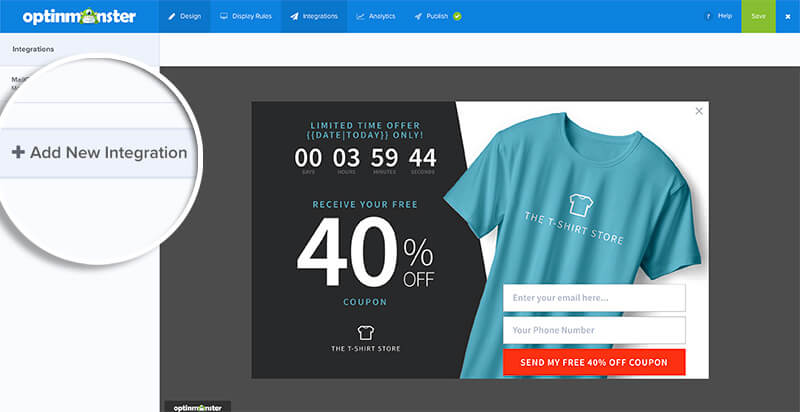 Step 3 – Configure Second Integration
This will open the familiar integration edit panel where you can connect and configure your desired Email Service Provider. You can then configure the second integration for your lead data.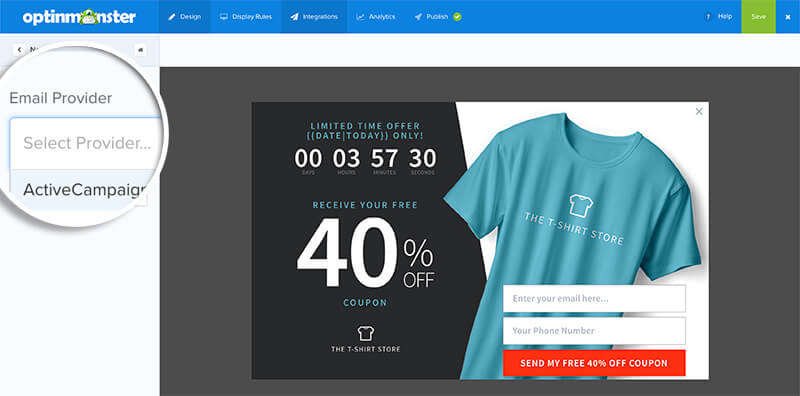 Save your campaign and you've successfully configured your campaign to submit lead data to multiple providers!
Want to create a backup of your lead data? See our guide on how to add leads to a Google Spreadsheet using Zapier!
---
FAQ
Q: How can I delete an integration I've added to my campaign?
A: If you've added an additional integration and would like to remove it, select the integration from within the Integrations panel to edit the item.
Click Delete Integration.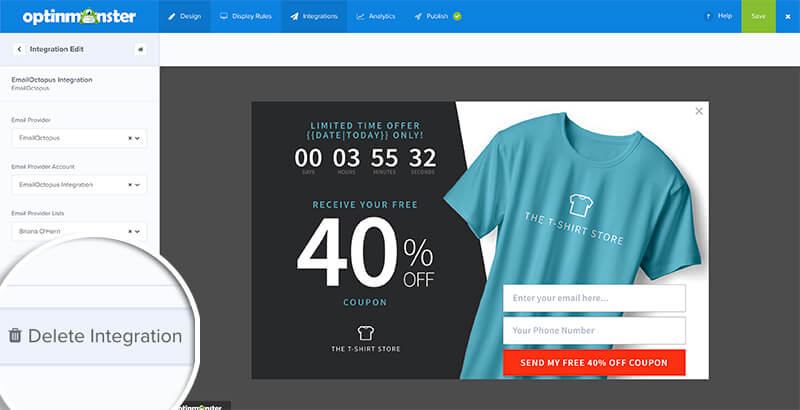 ---
Q: Is there a limit to the number of integrations I can add to a single campaign?
A: No, you can add as many integrations to a single campaign as you require.
---
Q: Why can't I select the Custom HTML integration option when adding another integration to my campaign?
A: The Custom HTML integration option is removed when multiple providers are being configured because data cannot be sent to both a native integration and Custom HTML form from the same campaign.
If you wish to use a Custom HTML integration for your campaign you will need to configure it as the first, and only, integration.