OptinMonster offers seamless integration with EmailOctopus email marketing service. Connecting OptinMonster to your EmailOctopus email list is very easy. Follow our step by step guide on how to connect OptinMonster with your EmailOctopus account.
---
Step 1 – Integrations Tab
If you're uncertain how to add your integration, you can follow our guide for connecting to Email Service Providers and CRMs.
Next, select EmailOctopus from the Email Provider dropdown.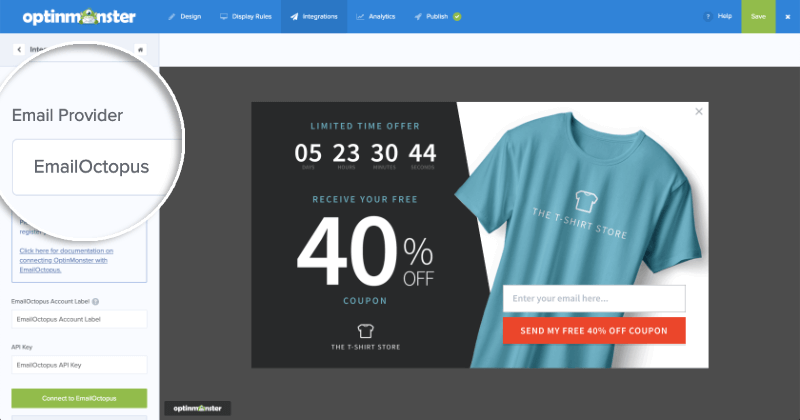 Step 2 – Log into Your EmailOctopus Account
To obtain your EmailOctopus API credentials, log into your EmailOctopus dashboard and select the API option from the sidebar.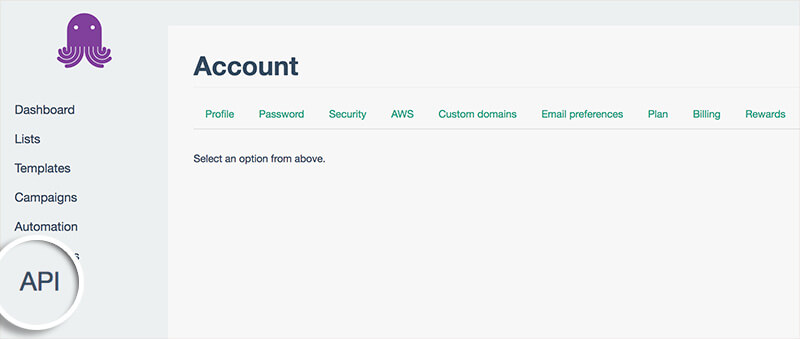 If you haven't created an API key yet, you will need to click Create a key.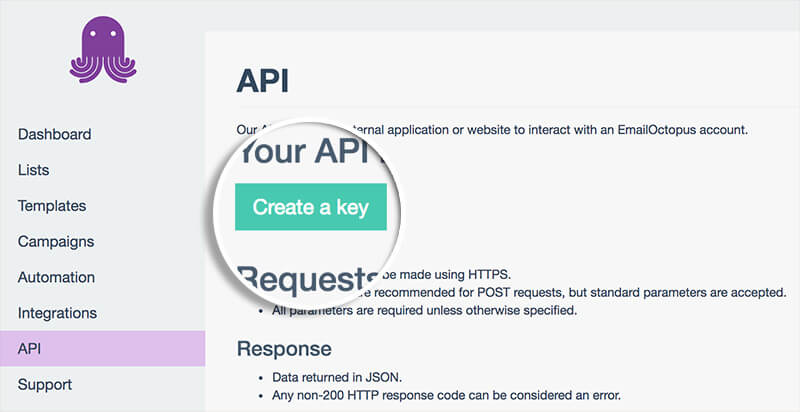 Your API key will be displayed on this page. Simply copy it to your computer's clipboard for use in the next step.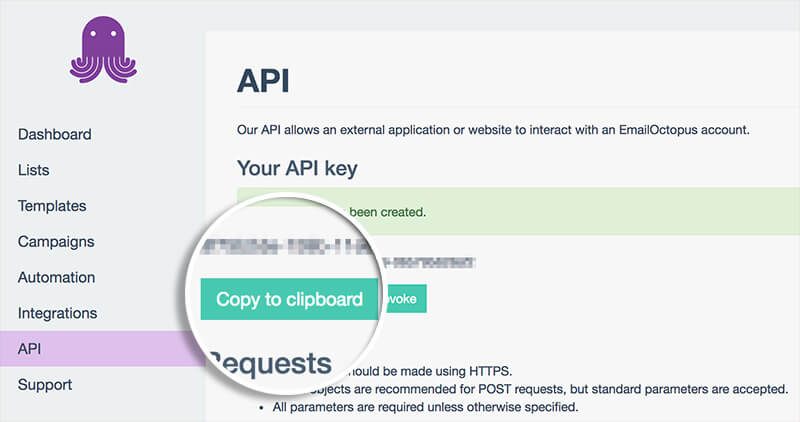 Step 3 – Enter the API Key
In the Campaign Builder, paste your API key into the corresponding field. Don't forget to add a unique label for easy identification! Then, select the Connect to EmailOctopus button.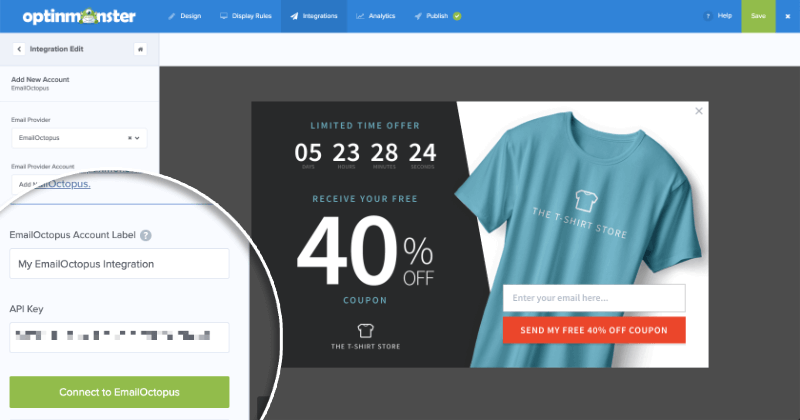 Step 4 – Select a List
OptinMonster will now connect to your EmailOctopus account and fetch your email lists. Select an email list you want users to subscribe to.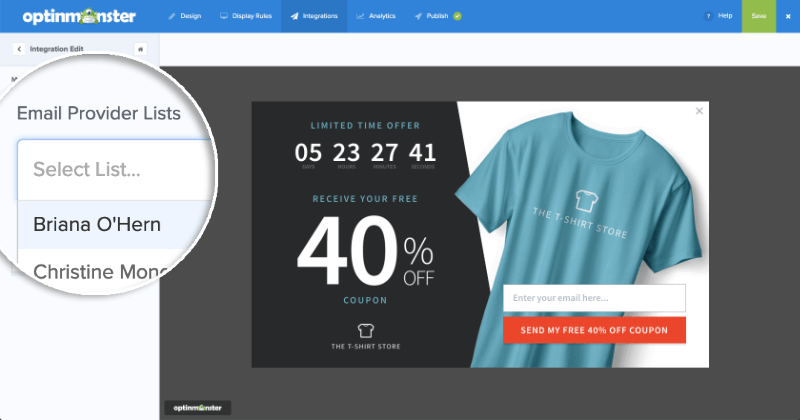 Step 5 – Configure Lead Options (optional)
You can choose whether new contacts will be subscribed to your list automatically.
If this option is turned off, new contacts will be added to your EmailOctopus list as Unsubscribed.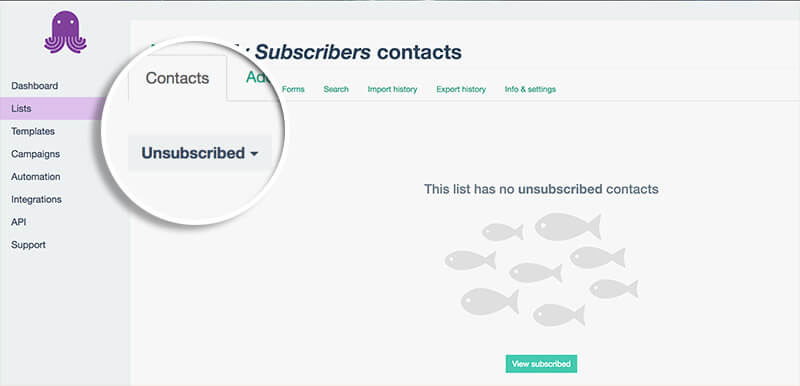 That's all, you have successfully connected OptinMonster to your EmailOctopus account!
Ready to publish your campaign? See our guide on how to embed your campaigns on your site!
---
FAQs
Q: How do I configure single or double opt-in?
A: See our guide on single vs. double opt-in for EmailOctopus.
---
Q: Can I collect name and phone data with my campaign?
A: You can display a name field in your form by editing the Optin Fields element in the Design tab of the Builder. The integration will handle separating the first and last name into the corresponding fields within EmailOctopus.
You can also collect a phone number if you add a phone field to your list. Learn how to capture phone numbers with OptinMonster.
---
Q: I'm not seeing new contacts in my EmailOctopus list. Where are they?
A: New contacts may not be showing in your EmailOctopus list as subscribed. Check to see if the contacts appear as unsubscribed by toggling the option on the left and above the list of contacts: