OptinMonster offer seamless integration with iContact email marketing service. Connecting OptinMonster to your iContact email list is very easy. Follow our step by step guide on how to connect OptinMonster with your iContact account.
---
Step 1 – Integrations Tab
In the Campaign Builder, select the Integrations tab to view the Integrations panel.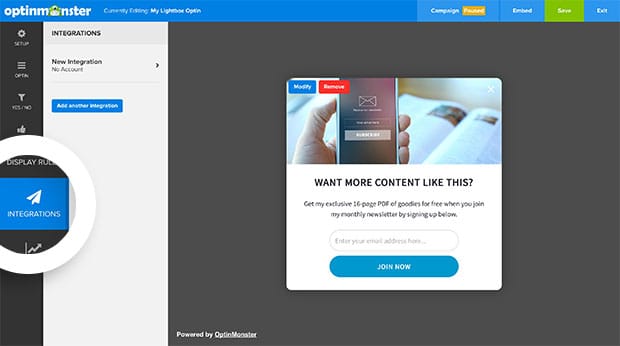 If this is your first time connecting an integration to your Campaign you'll see a "New Integration" item in the Integrations panel of the Builder. Select that to begin configuring your integration.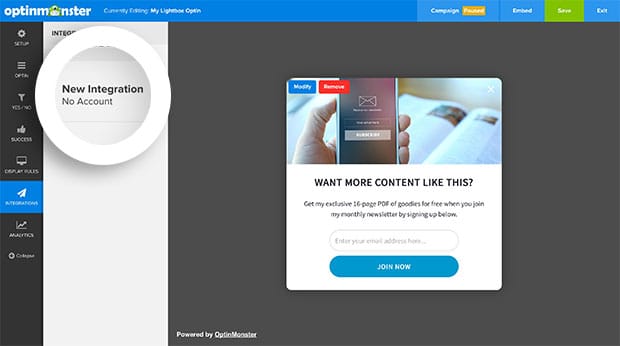 Next, select iContact from the Email Provider dropdown.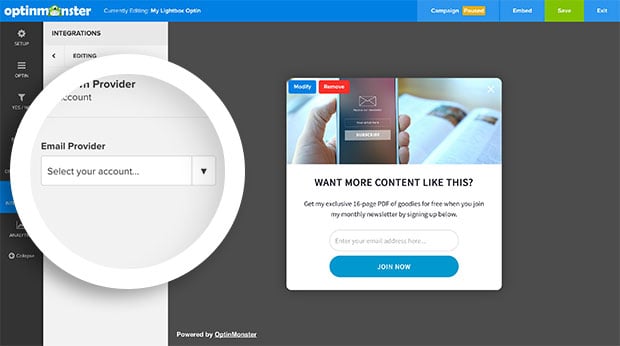 Step 2 – Register iContact
Next iContact requires you to create an app. Select the Register with iContact button to create the required app.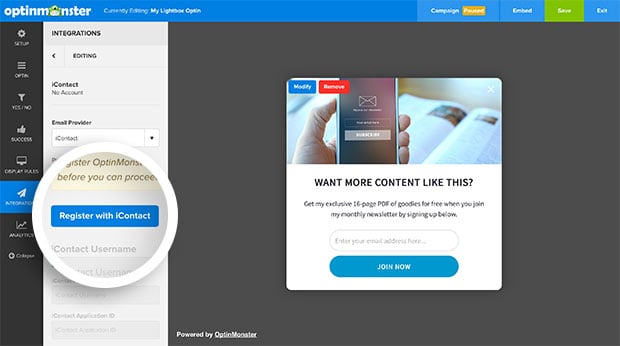 Step 3 – Log into Your iContact Account
A new window will open where iContact will prompt you to log into your account. Enter your login credentials and select the Sign In button.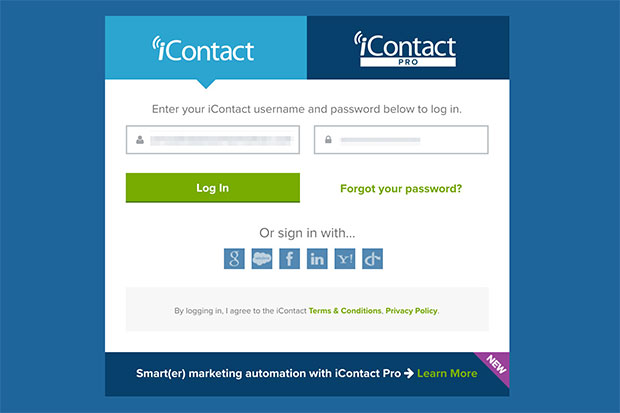 Step 4 – Get App ID
Once you've logged in you'll be asked to provide a name and description for your app. This can be anything that helps you identify the app. Then select Get App ID to continue.

Step 5 – Enable App ID
Now that you've created your app, you will need to enable it. Select the enable this AppId for your account link to continue.

Step 6 – Secure the App
iContact will now show you the App ID and will ask you to create a password for this app. This is an app specific password and it should be different from your iContact password. After entering a password select Save.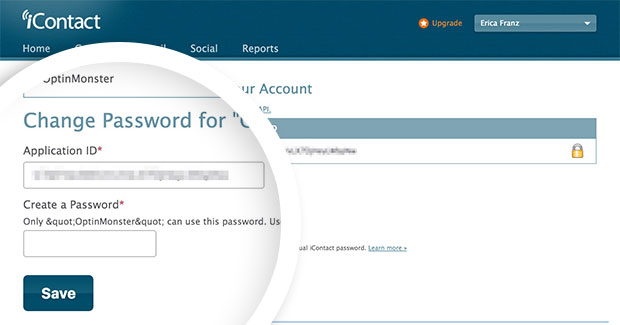 Step 7 – Application ID
iContact will then provide you with an Application ID to copy and paste into the provided field in the Campaign Builder.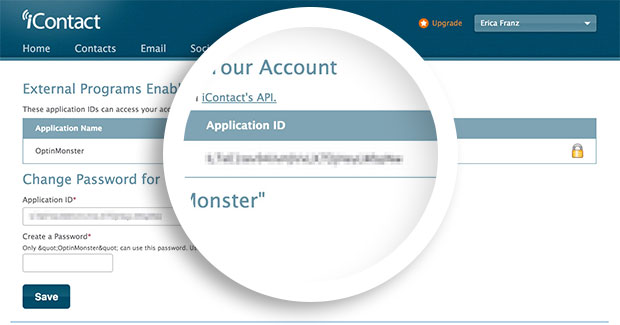 Step 8 – Connect OptinMonster with iContact
Returning to the Campaign Builder, enter your iContact Username, paste your Application ID, enter your Application Password (the one you set in Step 6, not your iContact password), give your iContact Integration a unique label and select the Connect with iContact button.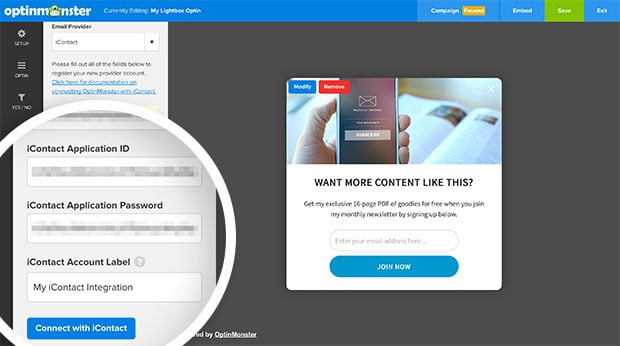 Step 9 – Select a List
OptinMonster will now connect to iContact and fetch your email lists. Choose an email list you want users to subscribe to.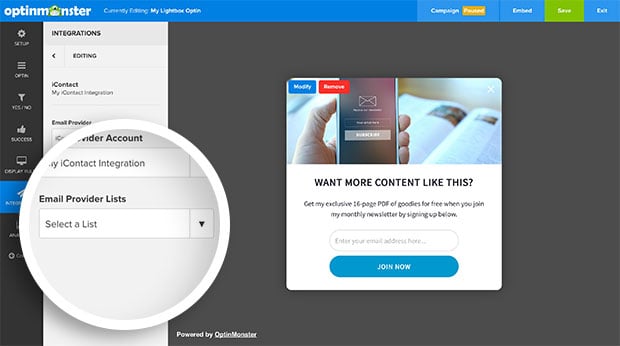 That's all, you have successfully connected OptinMonster to your iContact account!
---
Frequently Asked Questions
Q: Is it possible for me to add a Phone Field to my campaign?
A: Yes! You can add a phone field. Check out How to Capture Phone Numbers with OptinMonster here.