OptinMonster offers seamless integration with Customer.io. Connecting OptinMonster to your Customer.io email list is very easy. Follow our step by step guide on how to connect OptinMonster with your Customer.io account.
---
Step 1 – Integrations Tab
In the Builder, select the Integrations tab to view the Integrations panel.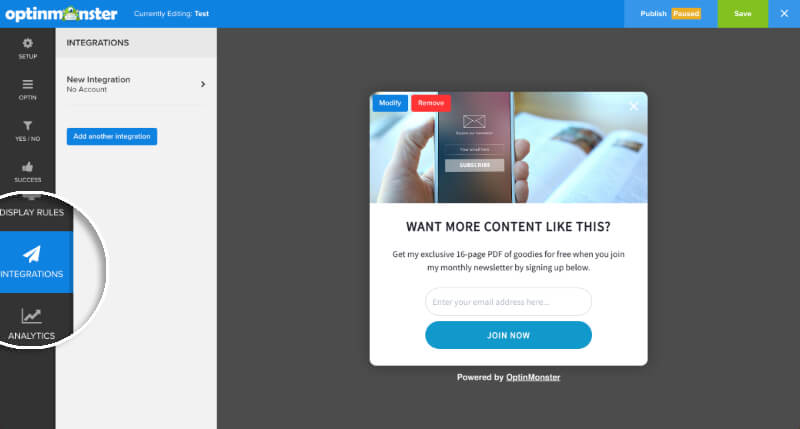 If this is your first time connecting an integration to your campaign you'll see a "New Integration" item in the Integrations panel of the Builder. Select that to begin configuring your integration.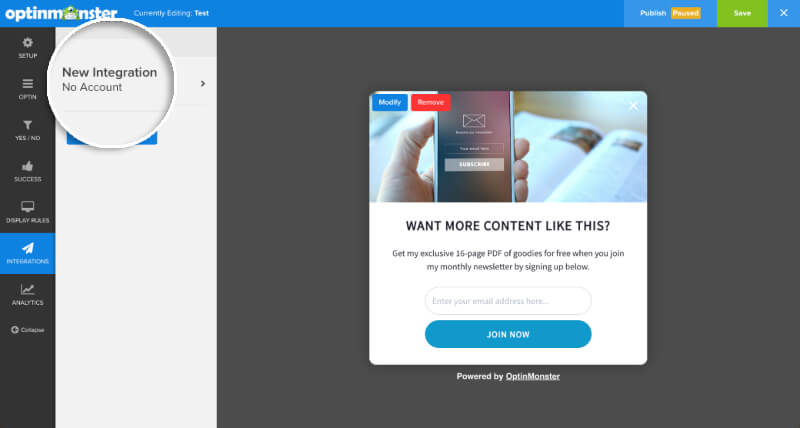 Next, select Customer.io from the Email Provider dropdown.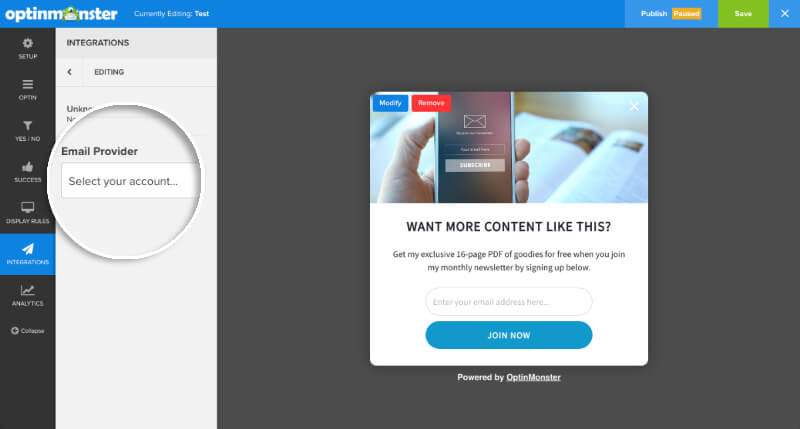 Step 2 – Log into Your Customer.io Account
To obtain your Customer.io API credentials, log into your Customer.io account dashboard and select the Integration link in the sidebar menu, then the Settings button for the Customer.io API item.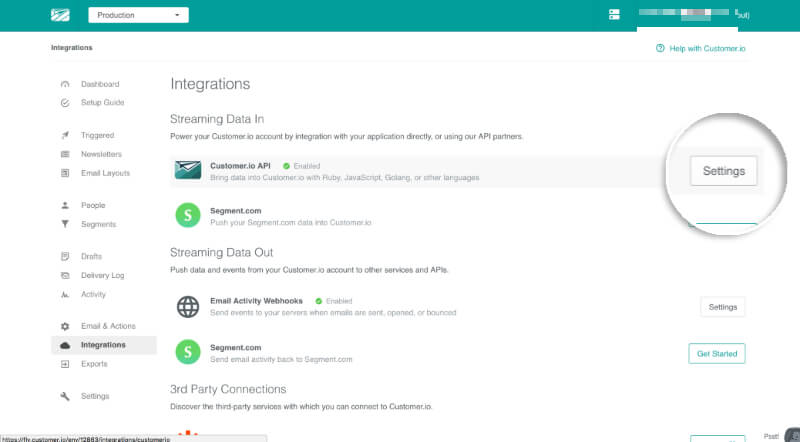 The credentials will be located under the Access Keys section of the Customer.io API page. You will need both the Site ID and API Key.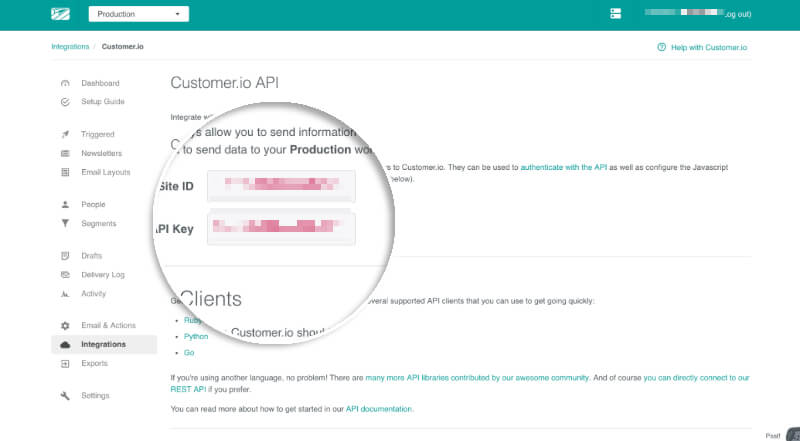 Step 3 – Enter the Site ID and API Key
In the Builder, paste your Customer.io Site ID and Customer.io API Key into their corresponding fields. Don't forget to add an account label for easy identification! Then, click Connect to Customer.io.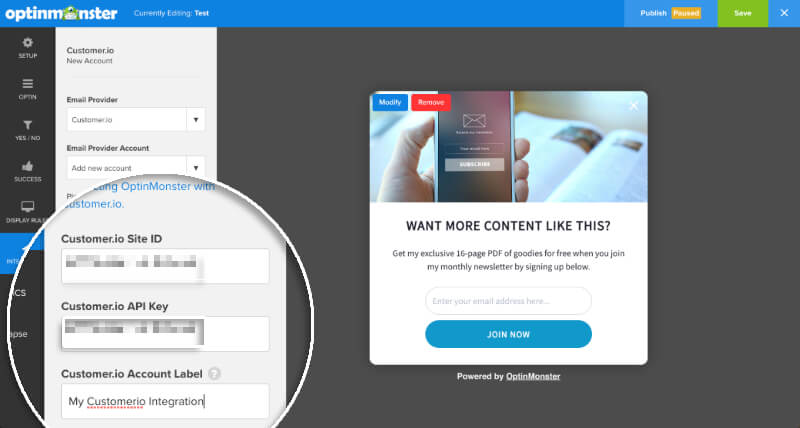 Step 4 – Configure Lead Options
Customer.io does not use lists, but instead uses segments. Once connected you'll see text indicating that there is no List option to configure for Customer.io.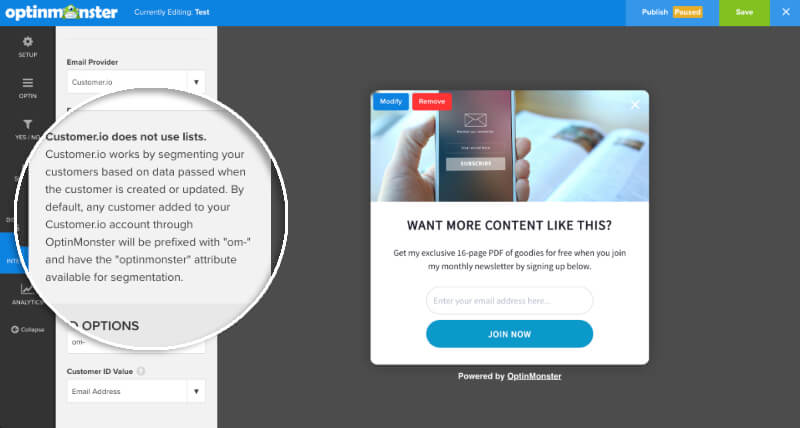 Under the Lead Options section you'll be able to configure the Customer ID Prefix and Customer ID Value for segmenting.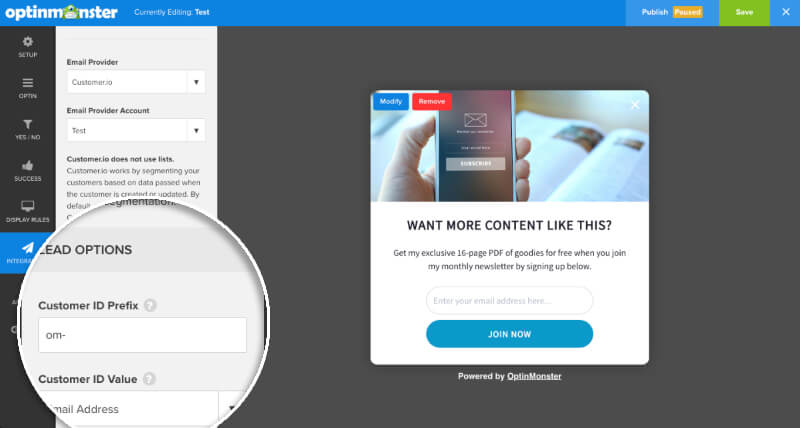 That's all, you have successfully connected OptinMonster to your Customer.io account!
---
FAQs
Q: Is it possible for me to add a Phone Field to my campaign?
A: Yes! You can add a phone field. Check out How to Capture Phone Numbers with OptinMonster here.