OptinMonster offers seamless integration with AWeber. Connecting OptinMonster to your AWeber account email list is very easy. Follow our step by step guide on how to connect OptinMonster with AWeber.
---
Step 1 – Integrations Tab
If you're uncertain how to add your integration, you can follow our guide for connecting to Email Service Providers and CRMs.
Next, select AWeber from the Email Provider drop-down.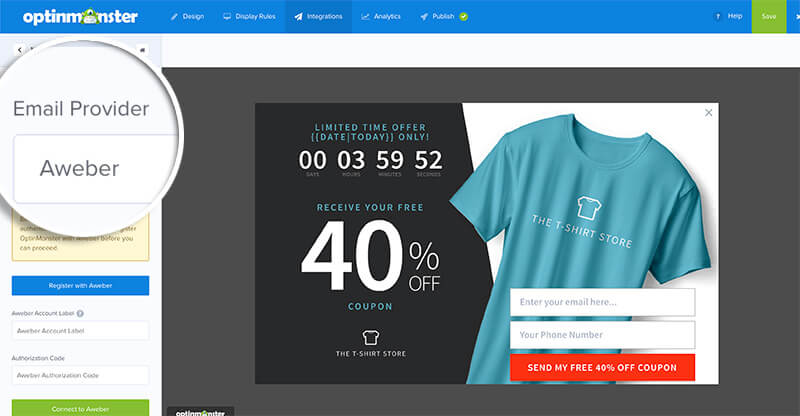 Step 2 – Register AWeber
OptinMonster uses OAuth2 to securely connect with AWeber. Select the Register with AWeber button to start the authorization process.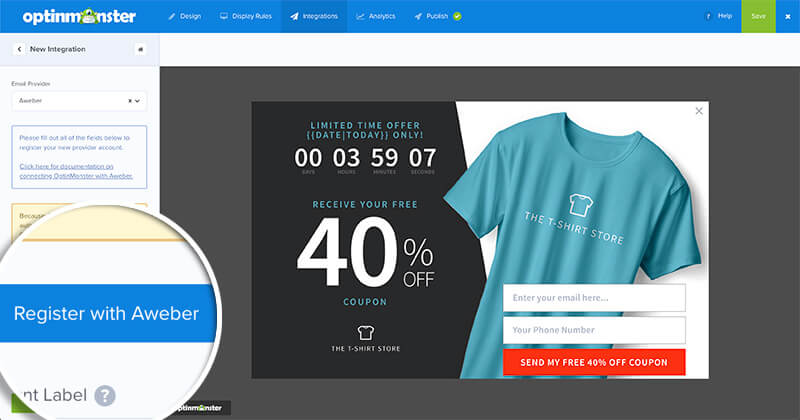 Step 3 – Log into Your AWeber Account
A popup window will appear for your AWeber login. Enter your AWeber credentials and select Allow Access.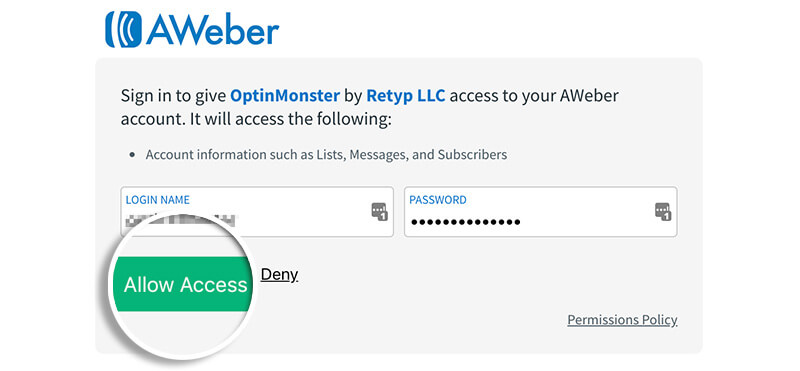 Step 4: Authorization Code
AWeber will then provide you with an Authorization Code.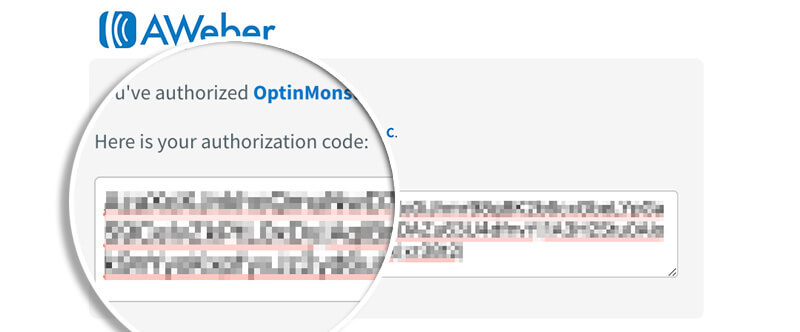 Copy and paste this authorization code into the Authorization Code field.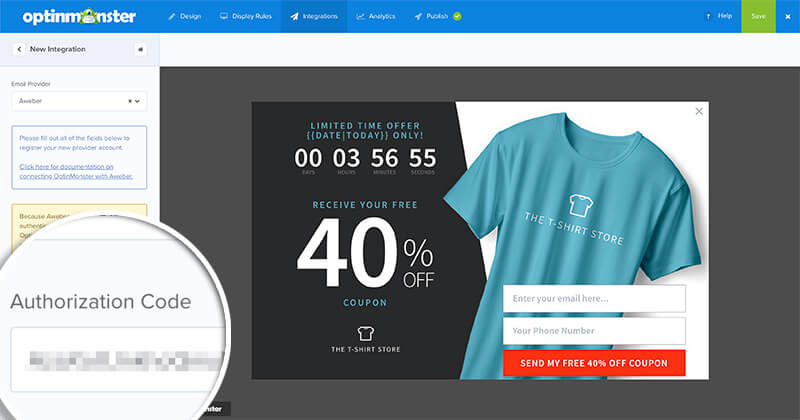 Step 5 – Add a Personal Label
Once you've pasted your Authorization Code into the provided field, give your AWeber Integration a label and click Connect with AWeber.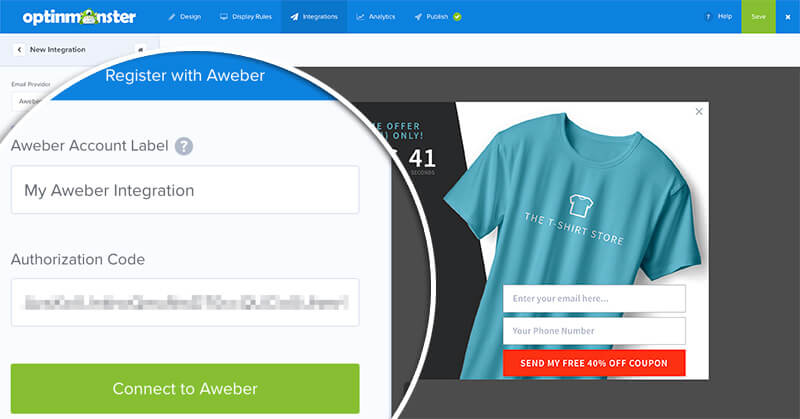 Step 6 – Select a List
OptinMonster will now connect to your AWeber account and fetch your email lists. Choose an email list you want users to subscribe to.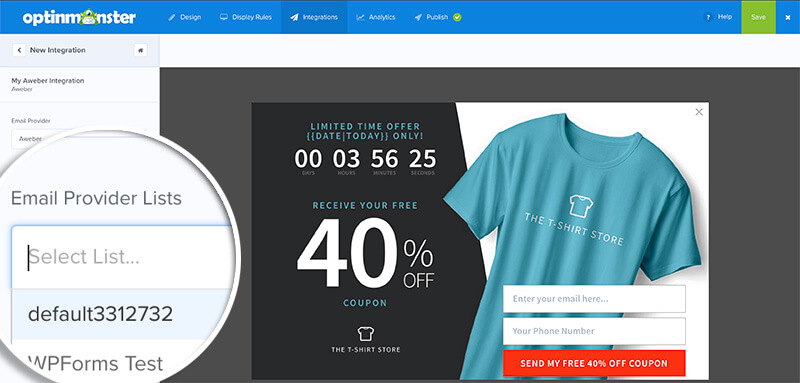 Step 7 – Configure Lead Options (optional)
You'll also have the option to specify Lead Tags and an Ad Tracking Identifier for your campaign.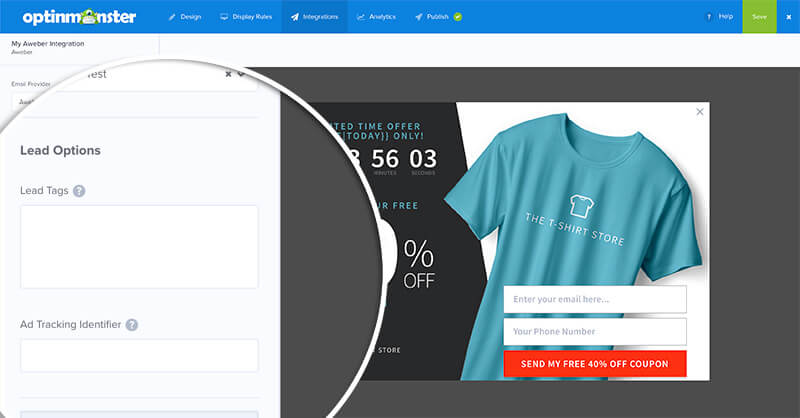 That's all, you have successfully connected OptinMonster to your AWeber account!
---
FAQs
Q: How do I configure single or double opt-in?
A: See our guide on single vs. double opt-in for Aweber.
---
Q: Is it possible for me to add a Phone Field to my campaign?
A: Yes! You can add a phone field. Check out how to capture phone numbers with OptinMonster.
Within Aweber, you need to set up a custom field. You can log into AWeber and create a phone field labeled as phone.
---
Q: What if I want to add additional fields to my form?
A: You can do this using our Custom HTML integration, rather than our native Aweber integration shown above. When creating your Aweber form to add to the Custom HTML integration, you'll want to be sure to switch the button type to HTML in Aweber.
Be sure to select the Raw HTML Version to add into OptinMonster's Custom HTML integration.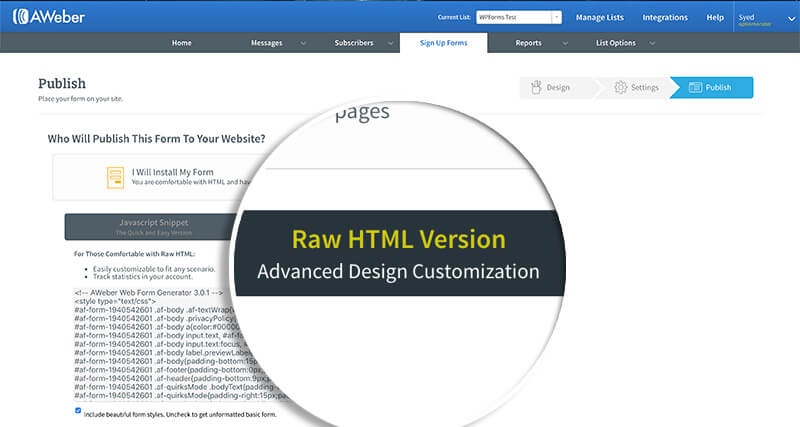 This will ensure your button contains all of the necessary HTML needed for your form to work as expected.