Do you want to bypass the subscription confirmation email with MailChimp? You can easily enable single opt-in when using OptinMonster's native MailChimp integration. This doc will show you how to enable single opt-in for MailChimp with a one-click process.
---
Step 1 – Create or Modify an Campaign
To begin, create a campaign or edit one on the Dashboard.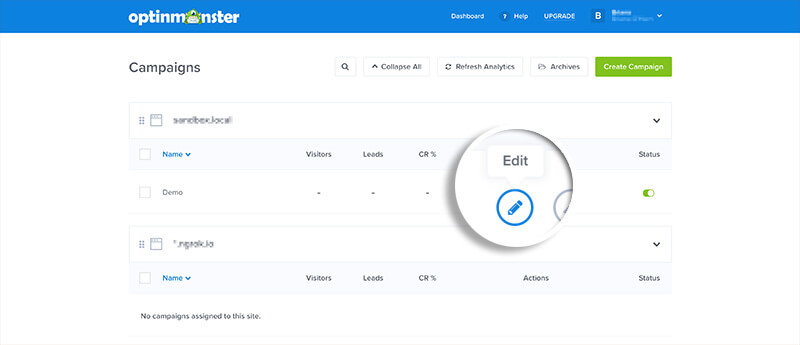 Step 2 – Integrate OptinMonster with MailChimp
Once your campaign is open in the Builder, navigate to the Integrations panel.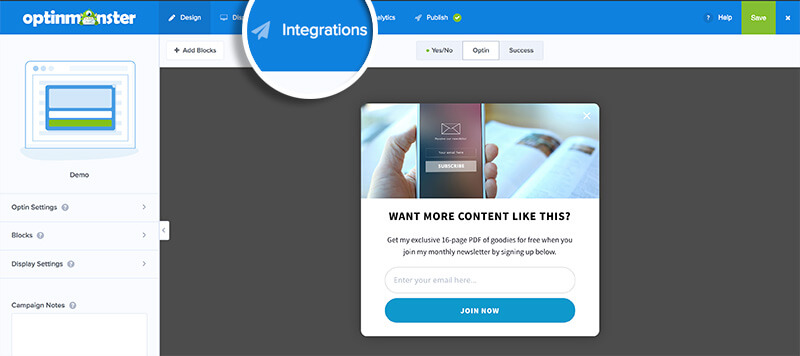 If you haven't already connected your campaign with your MailChimp account, follow our how to connect OptinMonster with MailChimp guide to complete this step.
Once connected, select your MailChimp Integration from within the Integrations panel to proceed.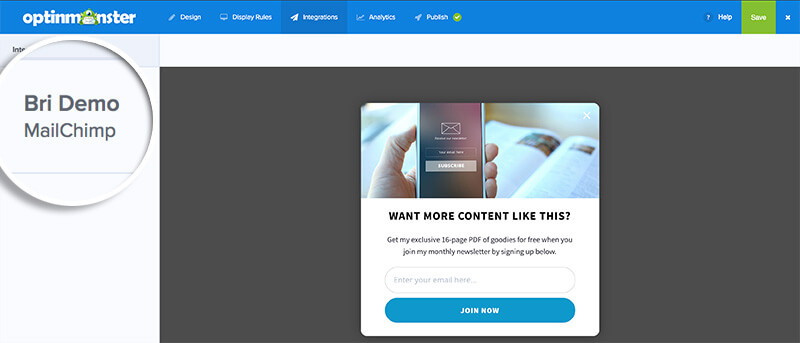 Step 3 – Disable MailChimp Double Opt-in
Within the Lead Options section for your MailChimp Integration you can disable the Enable Double Opt-in? option to use single opt-in instead.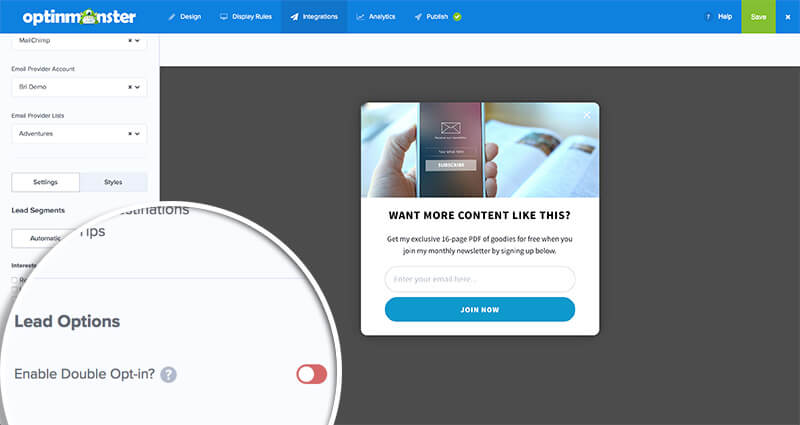 Save your campaign and you've successfully enabled single opt-in! New subscribers will be directly added to your MailChimp List without having to confirm their subscription.
Are you ready to show your campaign to your visitors? See our guide on how to use OptinMonster's display rules!
---
FAQs
Q: Can I disable double opt-in if I'm using a Custom HTML integration?
A: No, it's only possible to disable MailChimp's double opt-in when using our native MailChimp integration. This is because MailChimp allows single opt-in only through their API, a setting that we cannot override if you're using a Custom HTML integration.