Are you wanting to create a welcome mat effect for your Fullscreen campaign? With OptinMonster's Page Slide option, you can easily add the welcome mat effect to your Fullscreen campaign with the click of a button.
NOTE:
You must have at least a
Pro level subscription
to use this feature. If you do not have an Pro level subscription, then you can follow our
upgrade guide
to gain access to the Fullscreen campaign type and other features.
---
Step 1 – Create Your Fullscreen campaign
The first thing you will need to do is either create or edit a Fullscreen campaign. You can do so by following the Creating a Fullscreen Welcome Gate Guide here.
Step 2 – Remove Overlay Transparency
Many Fullscreen campaigns allow some overlay transparency by default. Since this will be sliding in from the top of the page and not overlaying your content, it appears better if the transparency is off.
If you go to the Campaign Panel, you will see the Overlay Background Color field.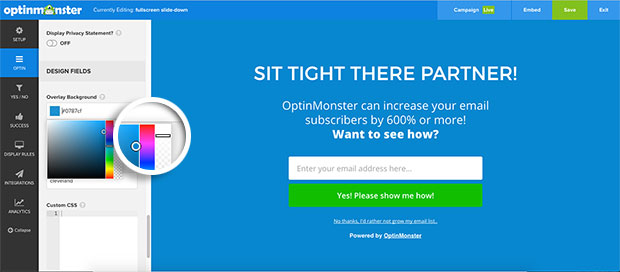 The transparency control is the slider furthest to the right. Move the transparency slider up to the top, effectively removing any transparency.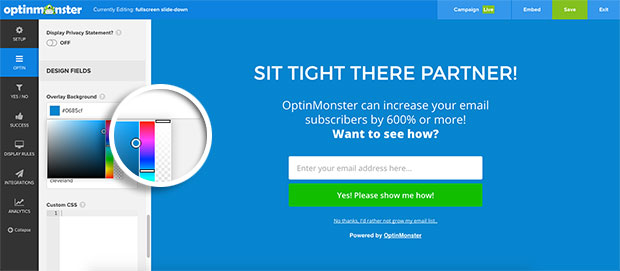 Step 3 – Enable Page Slide Option
Also within in the Campaign panel, you will notice a setting called Enable Page Slide? Turn that option On to enable Page Slide for your Fullscreen campaign.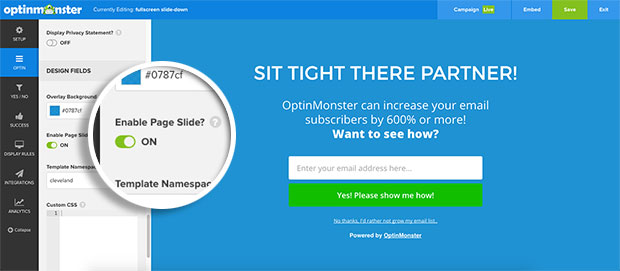 NOTE: To have a true welcome mat effect, configure your Display Rules so that the campaign shows immediately when a visitor comes to your site. You can do this by setting the "After 'X' Seconds" rule to time on page of 0.
Save your campaign.
When you test on your site, your Fullscreen campaign should slide down from the top of the page. You now have a welcome mat effect for your site visitors!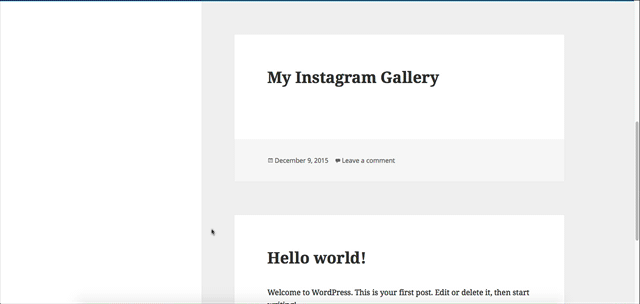 Congratulations! Your Fullscreen Welcome Mat Campaign is ready!
Next up, consider split-testing different designs for your campaign to increase your conversions!