Are you wanting to create a welcome mat effect for your Fullscreen campaign? With OptinMonster's Page Slide option, you can easily add the welcome mat effect to your Fullscreen campaign with the click of a button.
---
Step 1 – Create Your Fullscreen campaign
The first thing you will need to do is either create or edit a Fullscreen campaign.
Step 2 – Remove Overlay Transparency
Many Fullscreen campaigns allow some overlay transparency by default. Since this will be sliding in from the top of the page and not overlaying your content, it appears better if the transparency is off.
Go to the Optin Settings panel.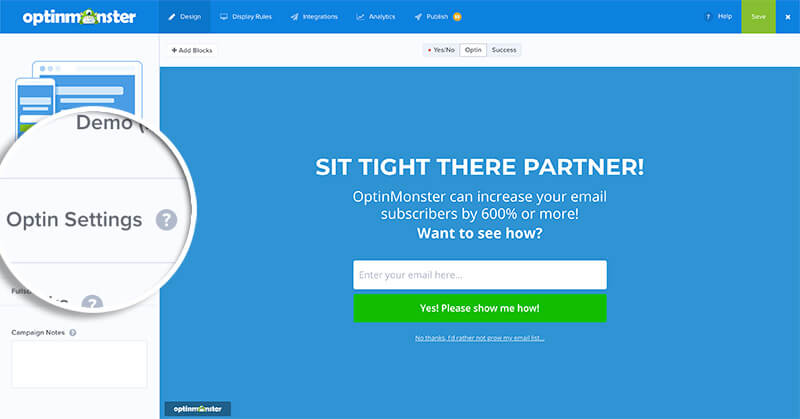 Then, go to the Fullscreen Background settings.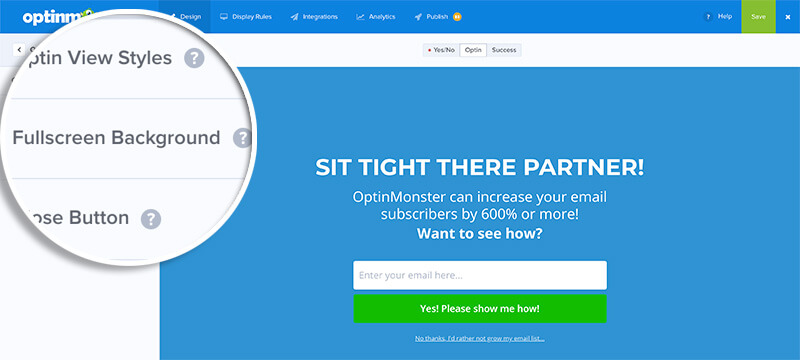 In the background color selector, set the alpha level to 100. This will remove the transparency.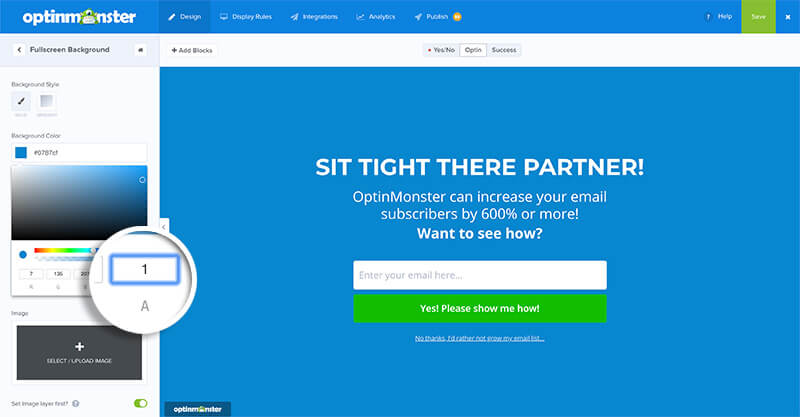 Step 3 – Enable Page Slide Option
Go back to the home screen.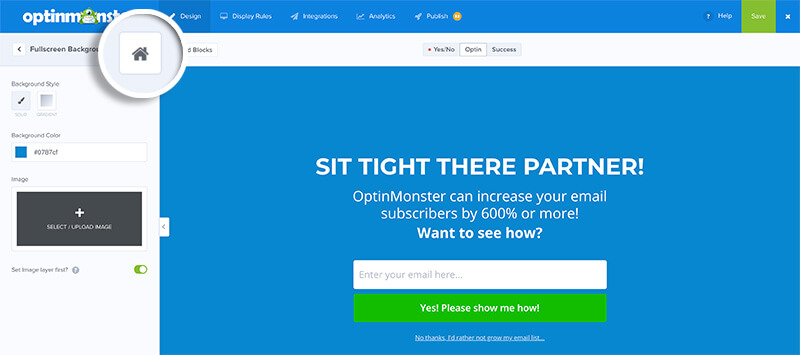 From there, go to the Fullscreen Settings.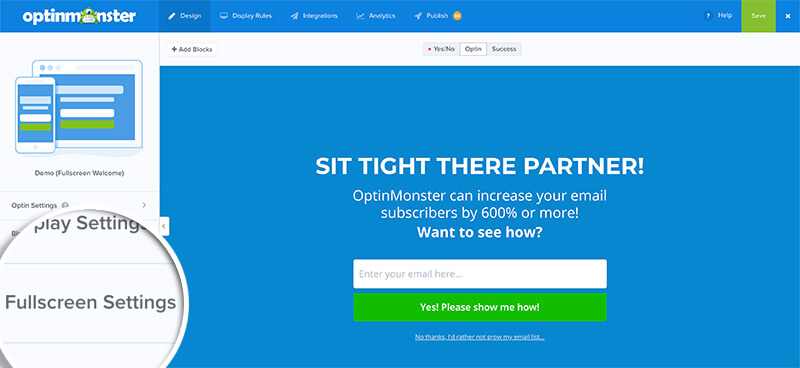 To add the slide effect, enable Display a page slide.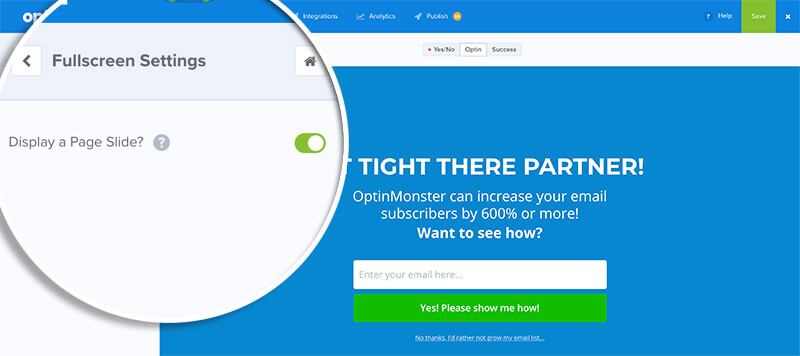 NOTE:
To have a true welcome mat effect,
configure your Display Rules
so that the campaign shows immediately when a visitor comes to your site.
Save your campaign.
Congratulations! Your Fullscreen Welcome Mat Campaign is ready!
Next up, consider split-testing different designs for your campaign to increase your conversions!