Do you want to show your floating bar campaign at the top of the page? We make it easy to move your campaign to the top! This guide will show you how to easily set the floating bar to display at the top or bottom of the page.
To do this, navigate to the Floating Settings panel in the campaign Builder.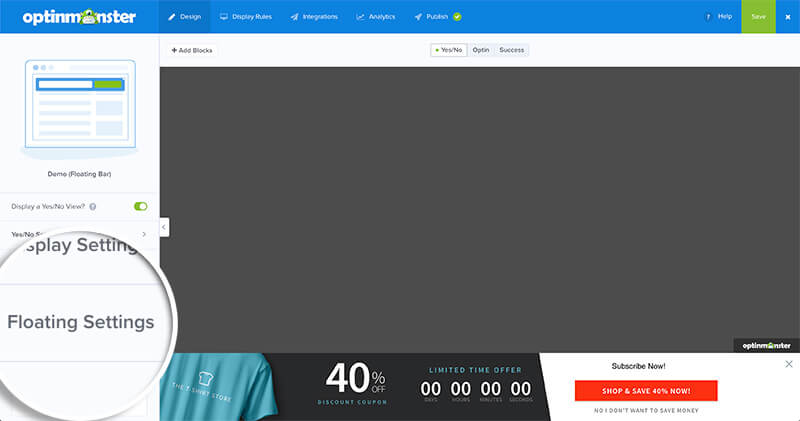 Enable the Load Floating Bar at Top of Page setting.

To move it back down to the bottom, simply deactivate that same setting.
That it, you've successfully repositioned the floating bar campaign to show at the top of the browser window!
Ready to make a great floating bar that boosts conversions? Check out our article on simple floating bar hacks to boost conversions.
---
FAQs
Why doesn't the Floating Bar push the content down when I reposition it to the top of the browser?
A: The default behavior for the Floating Bar campaign is to push the page content down when the campaign is positioned at the top of the browser.
If you're seeing the Floating Bar overlay your page content instead at the top, it's likely that your site's theme or styling is interfering with the natural behavior of the campaign. For example, if your site has a sticky header or navigation bar this can result in the campaign overlaying that sticky header or navigation bar.