Looking to customize the appearance of the close icon for your popup campaign? It's easy with our drag and drop Builder!
While editing your campaign, go to the View Settings panel.
NOTE: If you are on the Optin view, it will say Optin Settings, the Success view will say Success Settings, and the Yes/No view will say Yes/No Settings.
Then, go to the Close Button panel.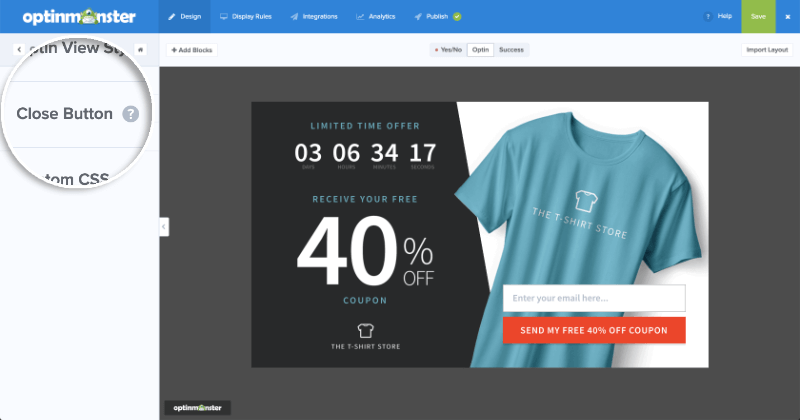 Enable the Display a close button? setting.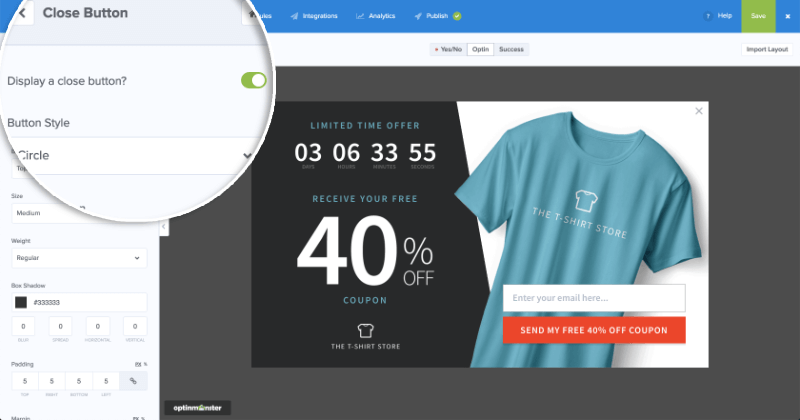 From here, you can use the settings on the left to configure how the close button appears.
IMPORTANT: Each view will have its own close button style. Therefore, unless you import the one view into another, you will need to configure each close button separately.