MonsterEffects™ is a signature OptinMonster technology that helps you catch visitor's attention with animated effects. Using MonsterEffects™ with your Popup campaign will help catch your visitor's eye and can help increase conversions. Follow this guide to get started adding MonsterEffects™ Animations to your popup campaign.
See an example of MonsterEffects™ by clicking the link below:
Click Me to See MonsterEffects™ in Action!
---
Step 1 – Create or Modify a Campaign
If you haven't already created a campaign you want to apply MonsterEffects™ to, start there. Or you can modify an existing campaign from OptinMonster Dashboard by selecting the Edit button.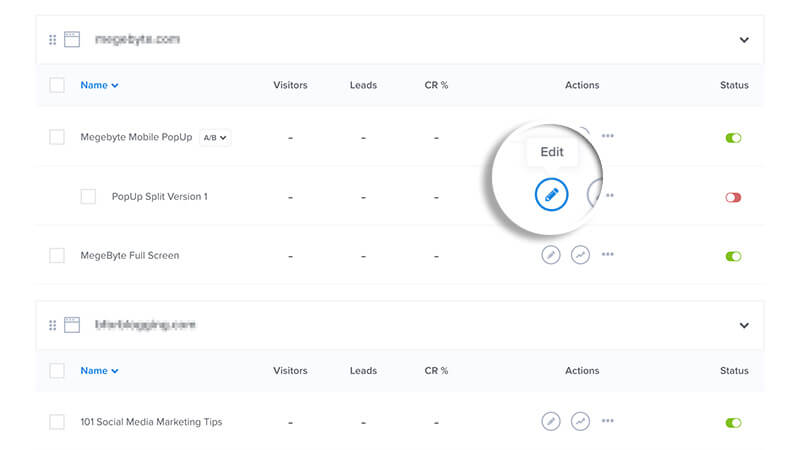 Step 2 – Choose MonsterEffects™ and Save
In the Builder, navigate to the Display Rules tab.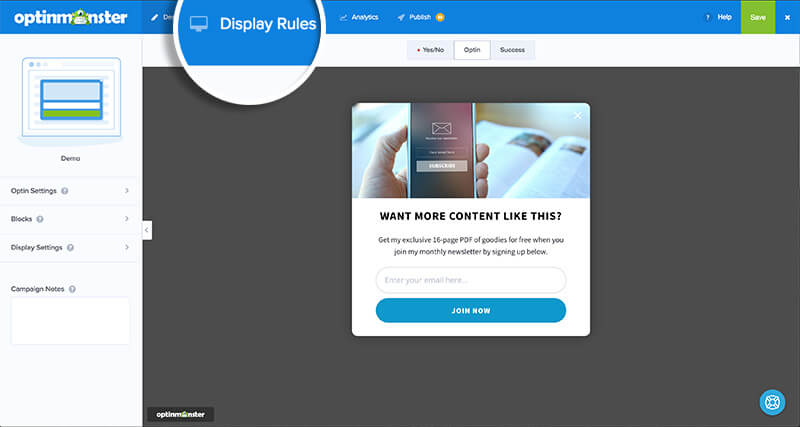 Go to the Actions section.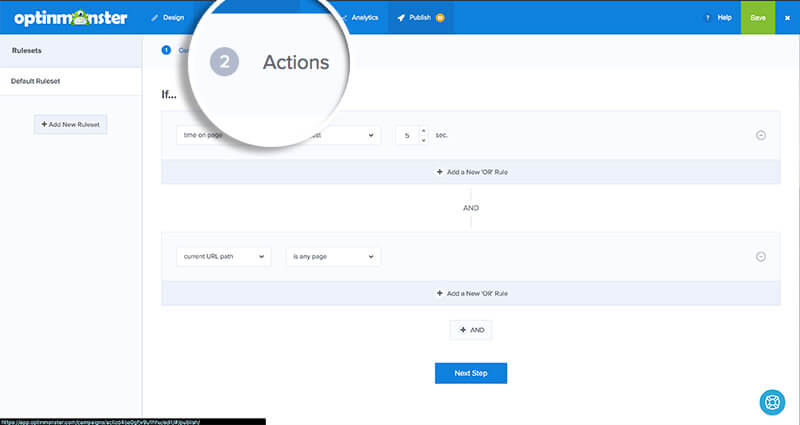 Click +AND to add another action.

Choose Show with MonsterEffect from the Action menu, then choose your animation.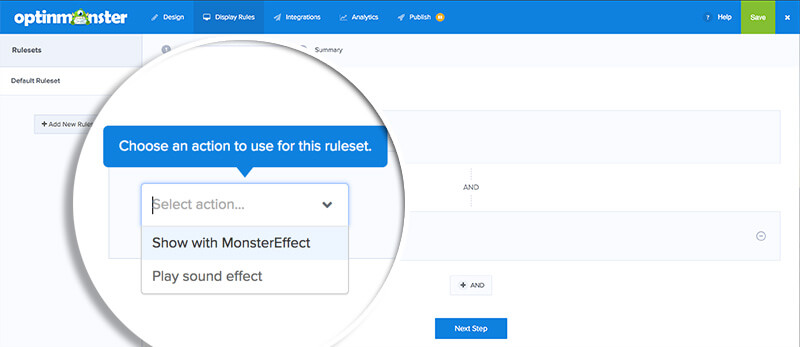 The following animations are available to choose from:
No Effect (default)
Bounce
Flash
Pulse
Rubber Band
Shake
Swing
Tada
Wobble
Bounce In
Bounce In (Down)
Bounce In (Left)
Bounce In (Right)
Bounce In (Up)
Flip
Flip Down
Flip Side
Light Speed
Rotate
Rotate (Down Left)
Rotate (Down Right)
Rotate (Up Left)
Rotate (Up Right)
Slide In (Down)
Slide In (Left)
Slide In (Right)
Roll In
Finally, once you have finished with all of your edits, click save. That's it! You have now added MonsterEffects™ to your Popup campaign!
Want to add a sound effect as well? See our guide on how to add sound effects to your campaigns!
---
FAQs
Q: Can I add MonsterEffects™ to other campaign types?
A: No, it is only possible to use MonsterEffects with the Popup campaign type.
---
Q: Can I customize the animation speed for MonsterEffects™?
A: No, at this time it is not possible to customize the animation speed for any MonsterEffects™ animation.