Do you have an existing integration that needs to be updated? Has your access token expired on your integration, but you don't want to manually fix every one of your campaigns?
With OptinMonster, you can update existing integrations that will auto-update any campaign already using that integration.
---
Step 1 – Account Dropdown Menu
The first thing you will need to do is go to the Account Dropdown Menu on the top-right and click the down arrow.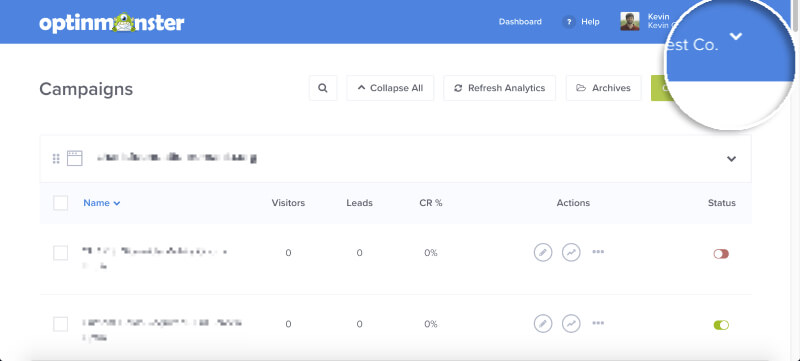 Step 2 – Click My Account
Once the drop-down menu loads, click the My Account option.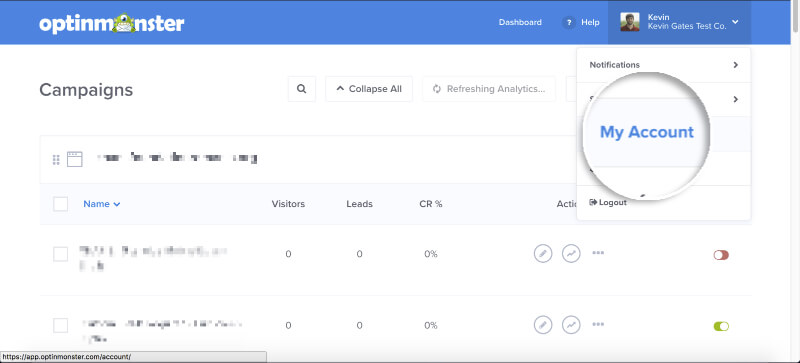 Step 3 – Click Integrations
On the next page, click the Integration sub-menu icon.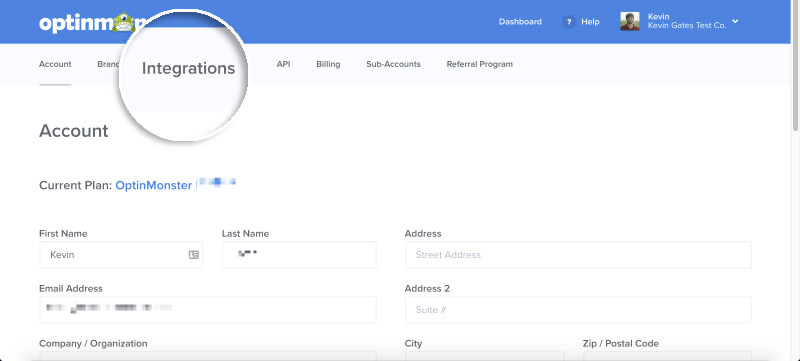 Step 4 – Click Configure on the Integration
You will now see all of your integrations. For the one you need to edit, locate it under the My Integrations area and click the button labeled Configure.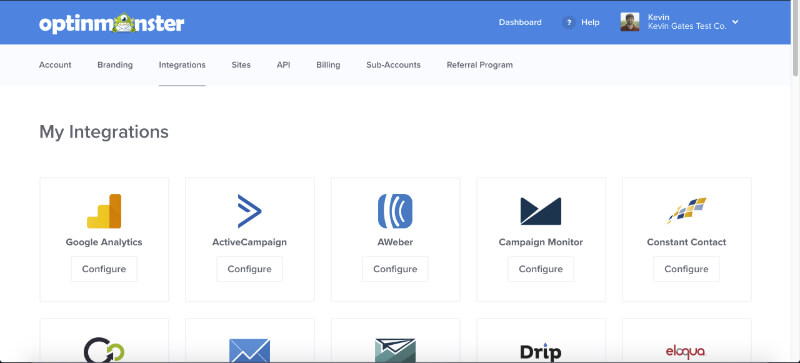 Step 5 – Click Edit
Your integration will expand and show all the different connections you have to that particular integration. Click the account you need to edit by clicking the Edit button.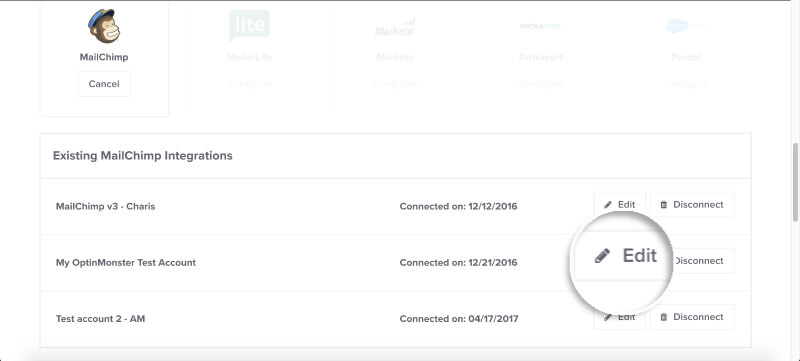 Step 6 – Make Updates
On this step, you will make your edits. This may require entering details such as an API key, a specific domain, or using O-Auth to reconnection the integration.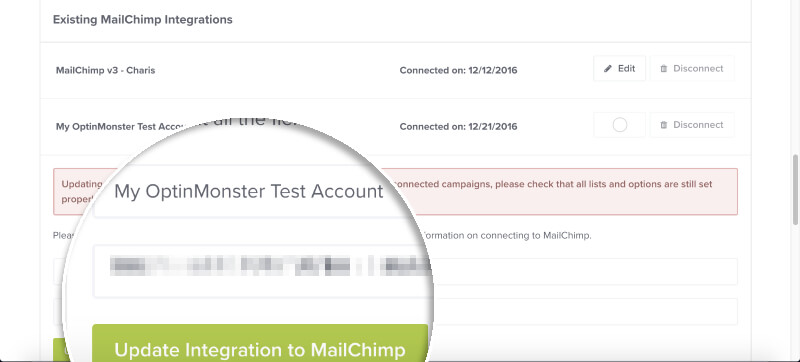 After you've finished, click the button labeled Update Integration to ___(Integration Title)____.
Once a successful update has occurred, you will receive a success message.

Congratulations! You've updated your integration!
Next Steps: Don't forget to test out your campaign afterward to confirm everything is working as expected.