There's a contentious debate in content marketing: Email marketing vs. social media marketing. Business owners and entrepreneurs are continuously inundated with information on which strategy is more effective at converting users.
The truth is if you use email and social media in tandem, you'll achieve the best results. And you'll convert even more customers if you integrate your brand messaging in both.
Each marketing channel excels in different areas, which is why it's important to combine your efforts and communicate with your users through both social media and email marketing.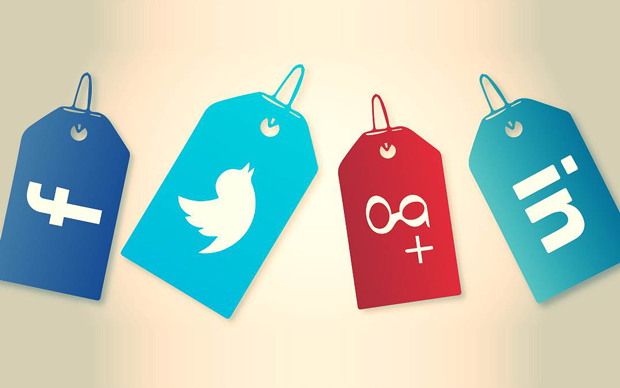 Benefits of Email Marketing
Email is a powerful tool for building rapport, establishing relationships and keeping in touch with customers, but we're going to focus on the benefits that can directly impact your bottom line.
Customer Conversion
Most site visitors won't make a purchase the first time they view your products and services. User conversions often require repetition — either they visit your site repeatedly or you capture their email address and follow up. The more contact you have with a customer, say through an email marketing campaign, the more likely they are to eventually make a purchase.
Upselling, Cross Promotion and Repeat Business
Email marketing is extremely effective for upselling and cross promotion. A user's initial purchase gives you valuable insight into the types of products or services he's looking to buy. After a customer makes a purchase, send him an email that contains related items.
Consistent communication through email will boost repeat sales. Acquiring customers is expensive and time-consuming, but repeat business requires very little on your part. Anytime you release a new product or offer a new service, notify your customers. Once you've established trust, just keep building your relationship through targeted email marketing campaigns.
Benefits of Social Media Marketing
The largest benefit of social media is brand recognition. The visibility allows users to continually see and interact with your brand. Here are a few other benefits of social media to keep in mind.
Customer Interaction and Brand Authority
Social media is a powerful tool for immediate customer interaction. You can continuously communicate with users about industry insights, company updates and exciting news. It's fast, easy and shareable. When you interact with one customer, you're indirectly communicating with his or her entire social media network. It's an opportunity to showcase your brand and establish authority. When possible, interact with social media influencers to expand your visibility and drive traffic to your site.
User Feedback
In addition, social media provides you an opportunity to collect valuable customer feedback and provide extraordinary customer service. If a user has a problem, can't make a purchase or has a question, he will likely turn to social media. Monitor Twitter, Facebook and other social media networks for customer reviews. Positive stories and mentions will help you identify what you're doing well. Respond to customer complaints immediately and always communicate truthfully.
How to Integrate Social Media and Email Marketing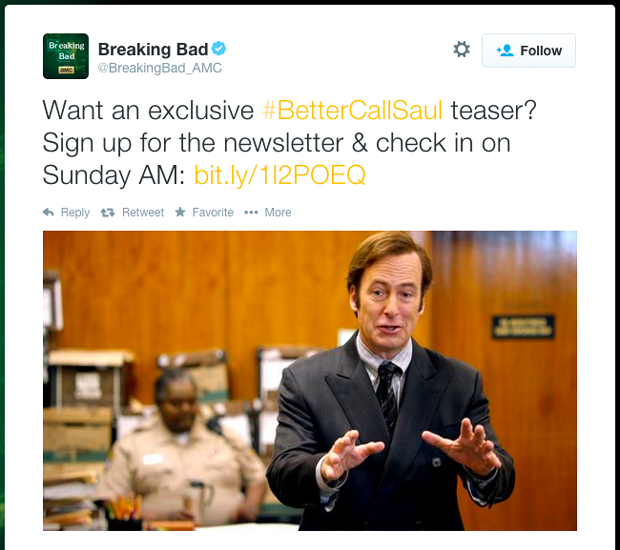 Now that you have an idea of what social media and email do well individually, here are a few ideas to help you integrate the two into a larger (and more effective) content marketing campaign. When used together, social media and email marketing can extend your reach, grow your email lists, identify key influencers and help you interact with customers in different ways.
Add social media icons to every email. And not just at the very bottom of your email newsletter. Make sure your email subscribers can easily connect with you via social media by prominently displaying your social media icons.
Make a direct ask. If you'd like your customers to friend, like and follow you, tell them. Make it clear how your email subscribers can share your content with their friends on social media. The more shares you receive, the more potential customers you'll interact with.
Add an email opt-in form to your social media networks. The day before you send out an email, schedule a tweet asking your followers to join your email list for access to exclusive content.
Incentivize your call to action. Reward users who share your content with a discount, special offer or other incentive. Even something as simple as a free t-shirt contest is extremely effective at getting users to interact with your brand across multiple channels.
If you enjoyed this article, you may also want to check out Email Marketing vs Social Media Performance (2016-2019 Statistics).