Do you want to replace your campaign form with a message or special content for viewers who have already opted in? OptinMonster makes this easy with our Smart Success feature. In this guide, we'll show you how to set your success messages to automatically display to visitors who have already subscribed.

NOTE: Smart Success is only available for After Post / Inline and Sidebar campaign types.
---
Step 1 – Create or Modify an After Post / Inline Campaign or Sidebar Campaign
To start, create a new After Post / Inline Campaign or Sidebar
Campaign, or modify an existing campaign from the OptinMonster dashboard. Open the OptinMonster Builder by selecting the Edit link.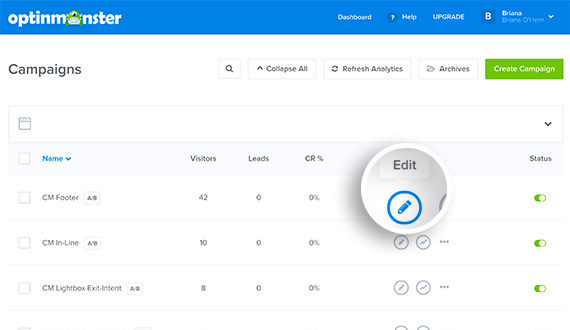 Step 2 – Configure a Success Theme
In the campaign Builder, select the Success tab.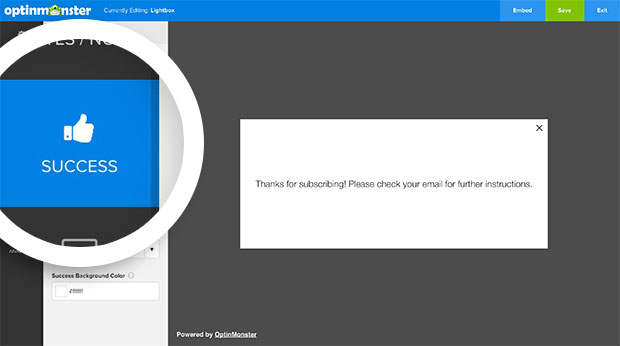 Set the Success Action to Display a Success Theme.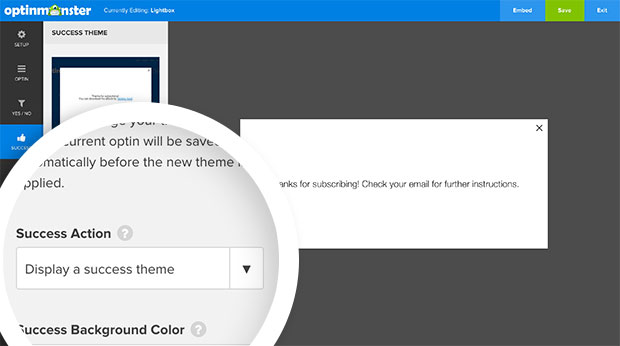 Step 3 – Style Your Success Theme (Optional)
Click Switch Theme to browse and change your success theme.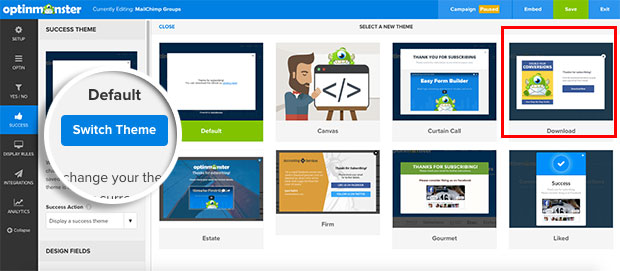 You can modify the success theme the same way you modify the campaign theme. Additionally, you can use custom CSS to style the success message overlay.
Step 4 – Enable Smart Success
Change Enable Smart Success to On.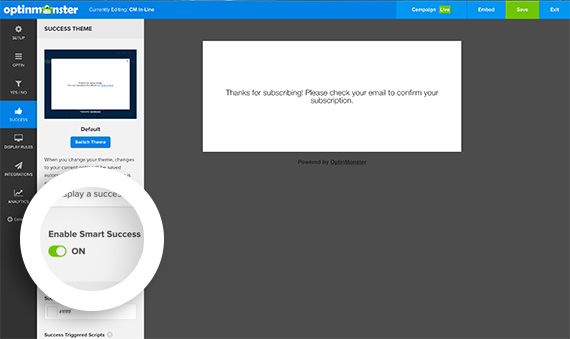 Looking for ways to make your success message stand out? Check out our guide to
Leverage the Full Power of Success Themes
.