Are you looking to customize the appearance of the success message? It's easy with our drag and drop Builder!
Open your campaign to edit in the campaign Builder, then navigate to the Success view.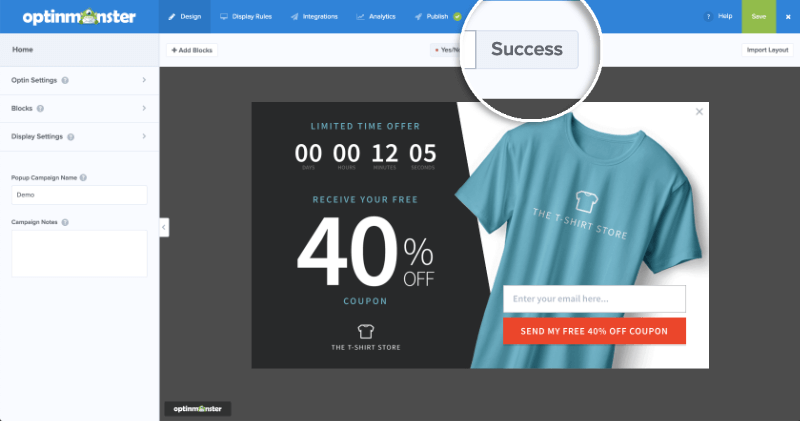 From here, you can use the Drag and Drop Builder to configure the design of the success view.
NOTE: To make an element like a button or optin form show the success view on success, you will want to configure the element's action.
That's it, you've successfully customized the Success Message overlay for your campaign!
Want to automatically show the success theme to visitors who have already subscribed? See our guide on how to use OptinMonster's Smart Success feature.