Is OptinMonster not working out for you? If you are within 14 days of purchase, you are eligible for a full refund per our refund policy. This guide will show you how you can easily request of full refund of your purchase.
IMPORTANT:
 Per our
terms and conditions
, there will be no refunds or credits for partial months of service or for periods in which your subscription remains active but you do not use the services.
---
What is the Refund Policy?
The OptinMonster no-risk money back guarantee offers that, if at any time within the first 14 days of opening your paid account you decide that OptinMonster is not for you, just let our support team know. Upon notification, we will stop your subscription and issue you a refund.
For the full refund policy, including terms and conditions, see our Terms of Service.
IMPORTANT: Cancelling your account does not automatically issue a refund. If adequate notice is not received and your credit card is subsequently charged, you will not receive a refund. If you are looking for a refund and you are within your first 14 days of use, then you can follow the guide below to request a refund.
How to Request a Refund
We make requesting a refund easy! To request a refund, first log into your OptinMonster account.
Click Help at the top of the page.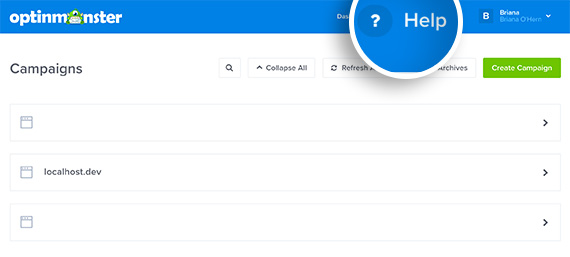 Then, at the bottom of the overlay, click Submit a Ticket.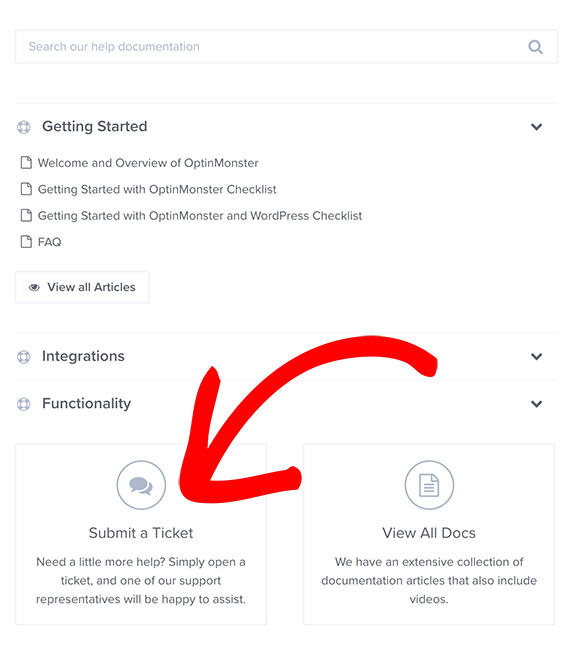 Under What can we help you with today? select I would like to request a refund. Fill out the rest of the form accordingly. You can also include a message regarding why you would like a refund. We really value your feedback.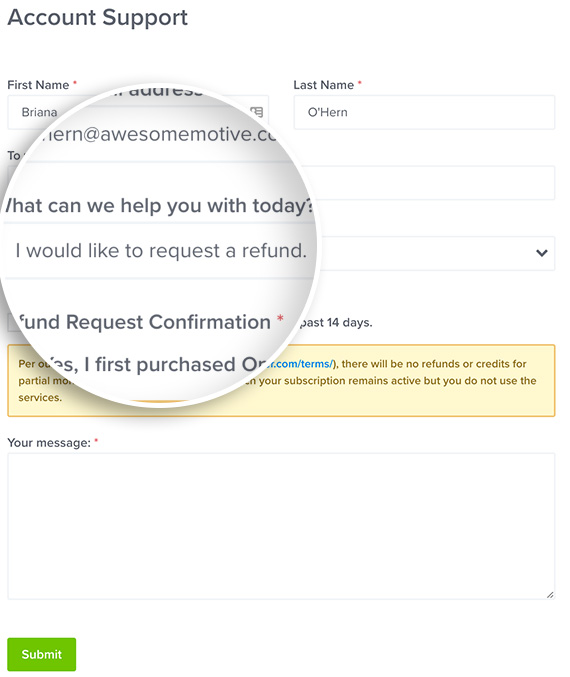 Click Submit at the bottom of the page.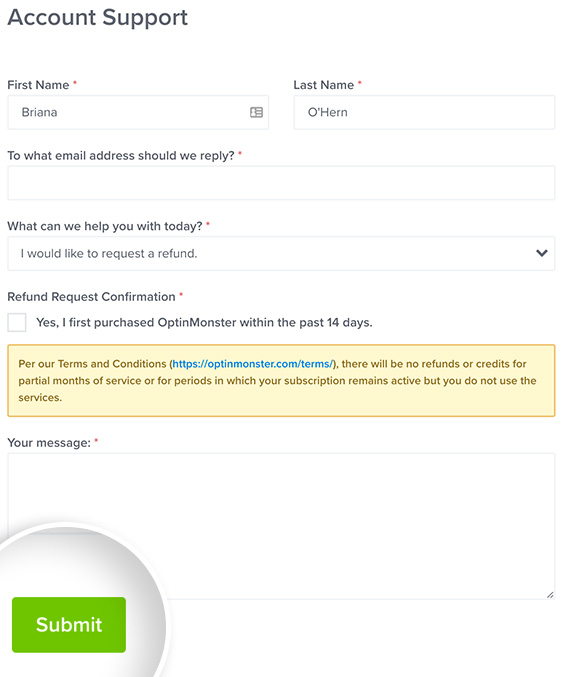 That's it! Upon receiving your message, we will email you to confirm your refund.
NOTE
: If you decide to come back, just
log back into your account
, purchase a new subscription as prompted, and you'll immediately regain access to all of your campaigns!
---
FAQs
Q: If my subscription expires will all of my campaigns and data be deleted?
A: No! You can return to OptinMonster at any time and pick up where you left off with all of the campaigns you had previously created.
---
Q: If I buy a Yearly Subscription now, but want to cancel later, such as in 6 months, can I get a prorated refund?
No, as per our terms, we only offer refunds within our 14-day refund window. Our refund policy is based on purchase of OptinMonster, not on a customer's usage of OptinMonster. The monthly option is for flexibility and the yearly option is for committed users who want price savings.
However, if there is anyway we can help you use OptinMonster effectively on your website, please let us know as we would love to help you gain more subscribers for your website! Also, check out our post on tips for improving your campaigns in less than two minutes.