Want to keep your Slide-In campaign in the bottom of the screen when the user closes it? It's easy with the minimized state settings! See our guide below on how to adjust and enable the minimized state for your Slide-In campaigns.
---
Step 1 – Create or Modify a Campaign
Create a new campaign or modify an existing campaign from OptinMonster Dashboard. Open the OptinMonster Builder by selecting the Edit link.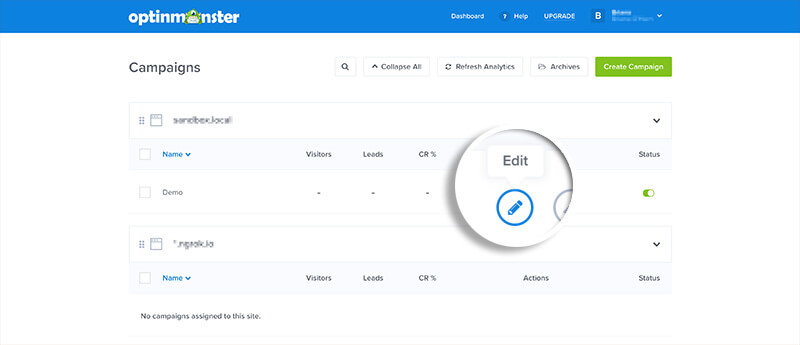 Step 2 – Enable Minimized State
Go to the Slide Settings panel.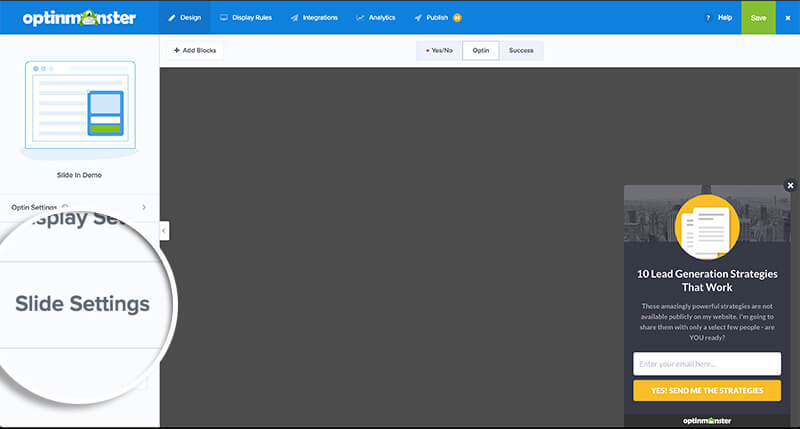 Enable the Slide Toggle option.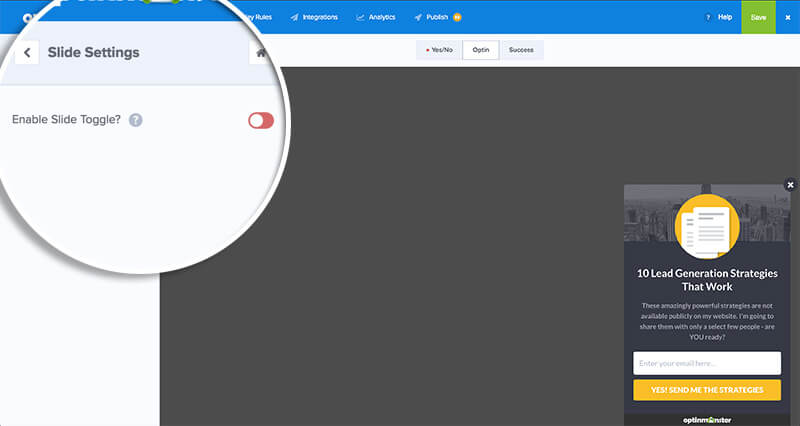 Step 3 – Adjust Minimized Settings
You will now see options for configuring your toggle settings.
Load toggled Open
If enabled, this option will expand the campaign automatically and only show the minimized state if the user goes to close the campaign.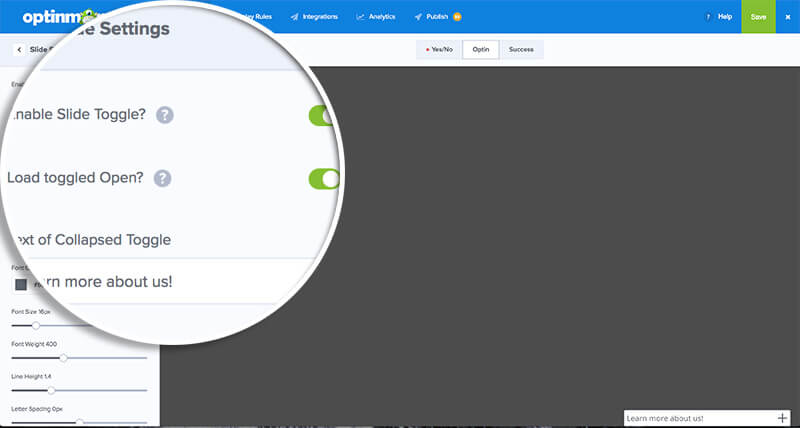 Automatic Open Delay
If the campaign is not set to load open in the previous setting, the campaign will load in its minimized state. From there, you can optionally set it to expand automatically after a certain number of seconds using the slider.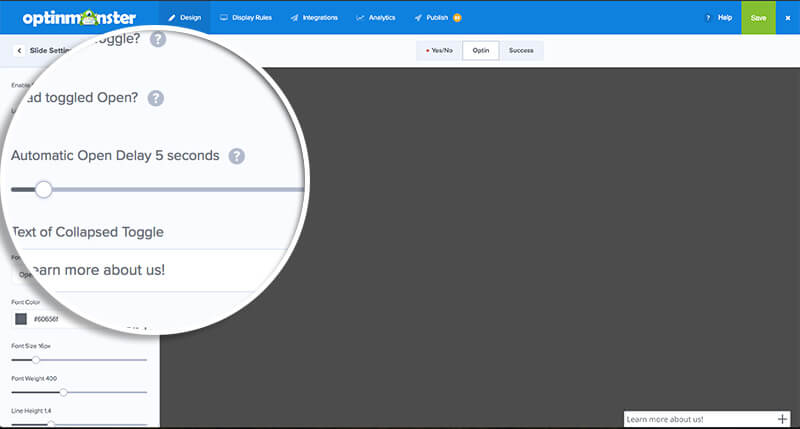 NOTE: If you set the automatic open delay to 0 seconds, the campaign will always show minimized unless the user specifically opens the campaign.
Text of Collapsed Toggle
This is the text that will display when the campaign is minimized.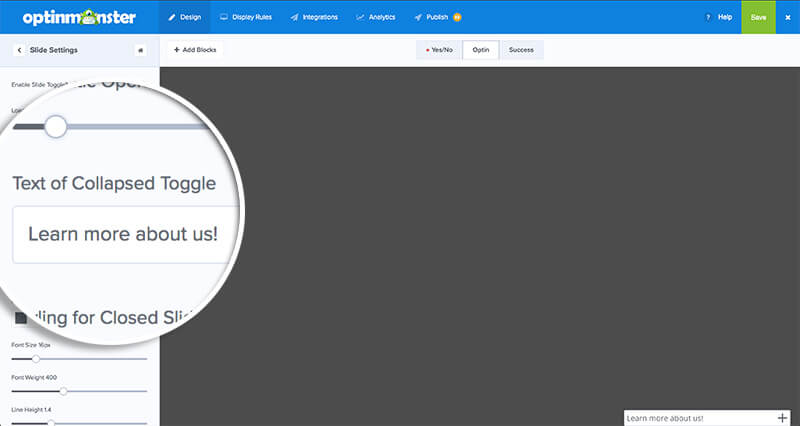 Styling for Closed Slide Text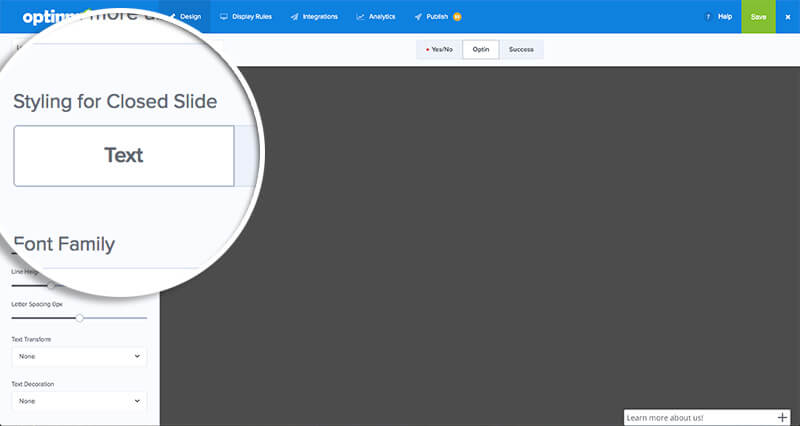 Here you can adjust the text styling for the minimized state.
Styling for Closed Slide Container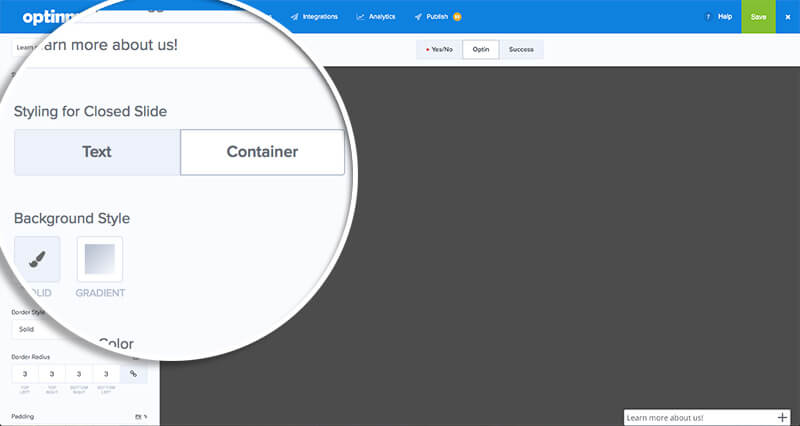 Similar to the text styling, you can adjust the display of the minimized container, including background color, border, etc.
Styling for Closed Slide Button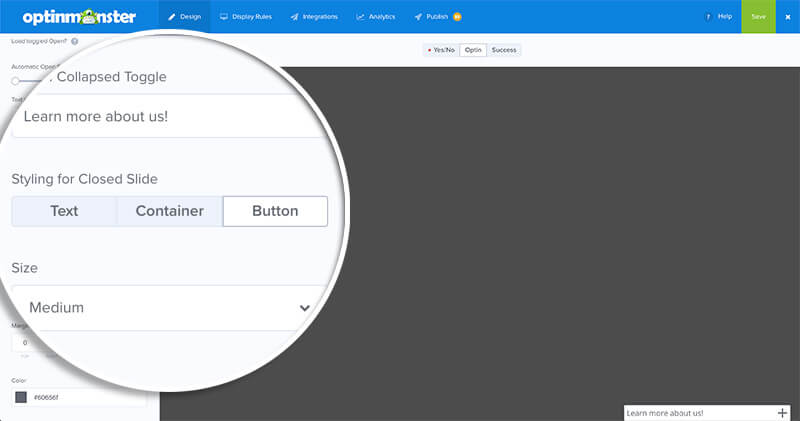 Similar to the text styling, you can adjust the display of the toggle button, color, size, etc.
Once you have finished adjusting the minimized styling, make sure to save your campaign.
Interested in becoming an affiliate? Check out our OptinMonster Affiliate program.