Do you want to capture visitors' attention before they abandon their cart? With OptinMonster's page targeting and exit-intent technology, it's easy to show offers just to these users. Follow the guide below to create a cart abandonment campaign with OptinMonster.
---
Step 1 – Create or Modify a Campaign
First, create a new Popup campaign or modify an existing campaign from the OptinMonster dashboard. Open the OptinMonster Builder by selecting the Edit link.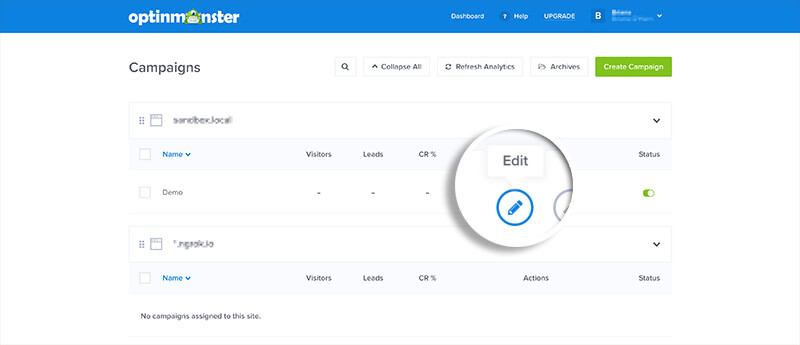 Step 2 – Activate Exit-Intent
Choose the exit detected display rule.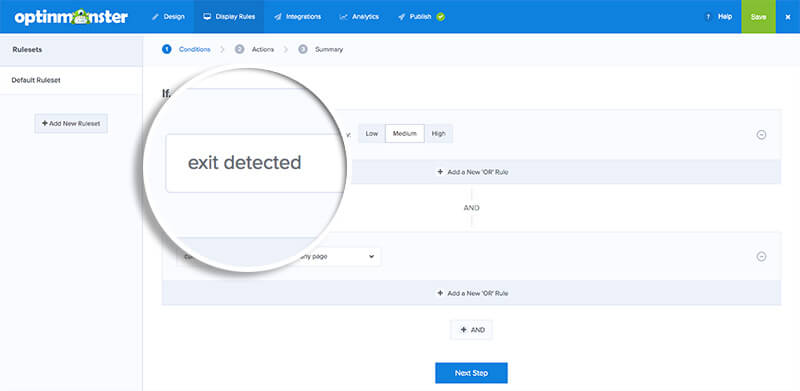 Step 3 – Utilize Page Targeting
Set the campaign to only show on the cart or checkout page by targeting that page's URL. See our guide on how to show campaigns only on specific pages.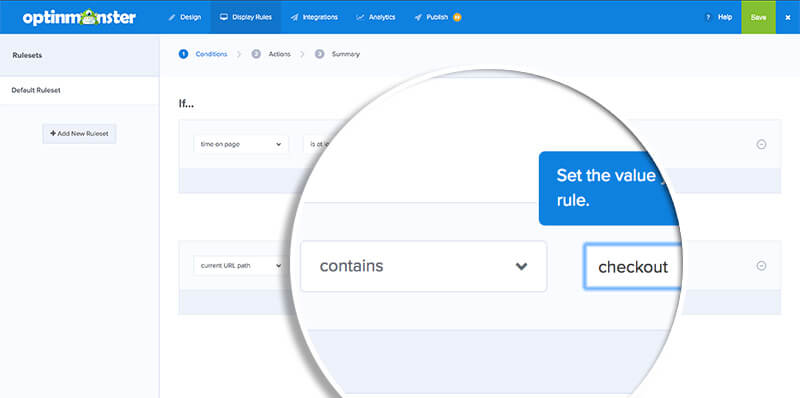 Step 4 – Embed the Cart Abandonment Campaign
Finally, you'll want to embed your campaigns on your site. Check out our platform guides for more details.
Not sure what to show on your cart abandonment campaign? See how Scott Wyden Imagery recovered 21% of abandoned carts.
---
Frequently Asked Questions (FAQs)
Q: Does Exit-Intent work on mobile?
A: No, our exit-intent will not work on mobile devices.
As an alternative, you can utilize the Inactivity Sensor rule to trigger campaigns for mobiles devices. This rule allows you to show the campaign when a user has stopped all activity, including clicking and scrolling, for a given amount of time.
---
Q: How does Exit-Intent Work?
A: OptinMonster's Exit-Intent Technology works by tracking the user's mouse position and triggering a campaign as the mouse approaches the top of the browser window – indicating they intend to navigate away from your site.
---
Q: When adding a path to the page targeting field, I'm getting a message that says 'Unnecessary URL components have been removed'
A: Depending on your setup, the Page Targeting rule cannot be used to target any part of a URL that comes after a '?' or a "#' in the URL path, such as 'website.com/page?key=value', or 'website.com/page#heading' since these are URL parameters and anchor tags, respectively. Instead you will need to use the specific rules for targeting URL parameters and the rules for targeting anchor tags.