Do you have a time-sensitive promotion that you want to run on your site? With OptinMonsters scheduling rule, you can show a campaign during a specified date and time range that you set.
---
What is the Scheduling Rule?
The scheduling rule allows you to schedule your campaigns based on date and/or time, which is essential for running special offers or holiday promotions.
For example, if you have a Christmas discount, then you can create a campaign that starts and ends on a specific date while you enjoy the holiday with your family.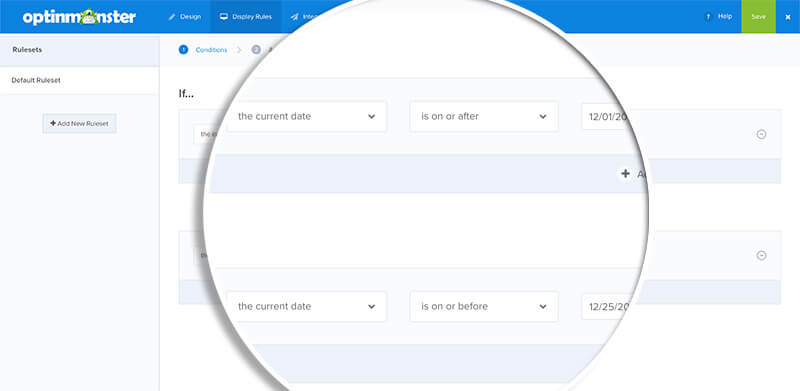 In addition, you can target a specific date and time with a time zone. What if you were running a special offer that you wanted to end exactly at 11 p.m EST? You can achieve that with OptinMonster's Display Rule.

How to Use the Scheduling Rule
Go to the Display Rules tab.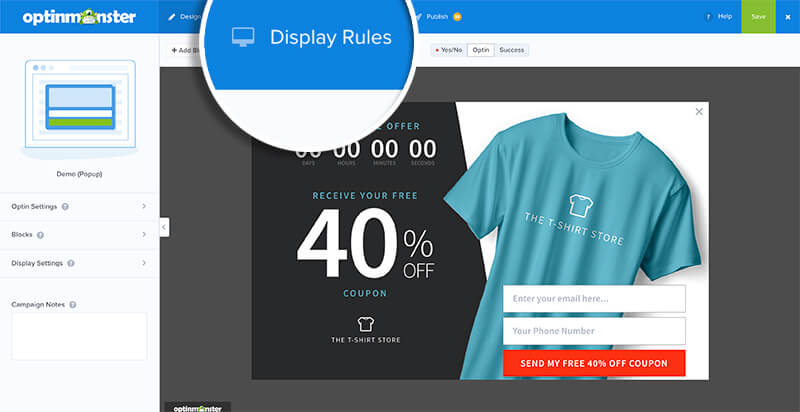 Time and Date Settings
Within the display rules, you have several scheduling options:
the current time
the current date
the current day
the current month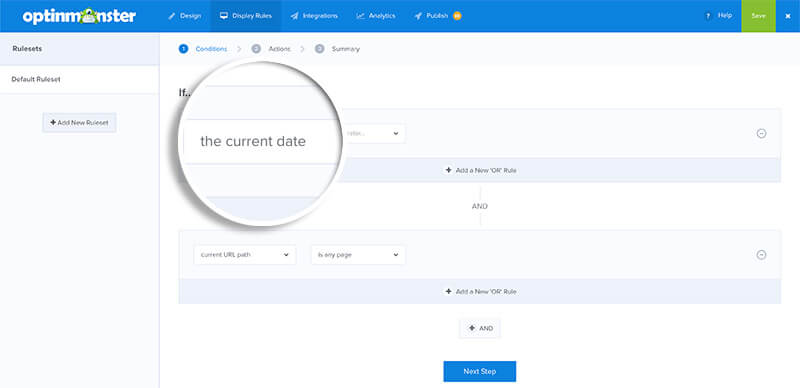 The second drop-down determines the window of time the campaign can show in accordance with the date/time selector. Your options are:
is
is before
is after
is on or before
is on or after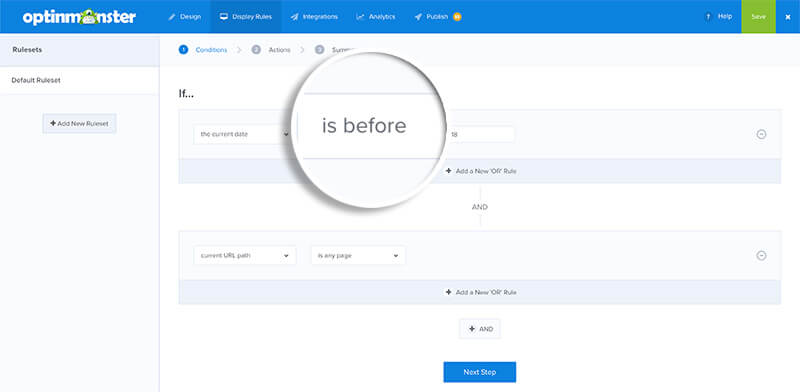 Then, select the time, date, day, or month.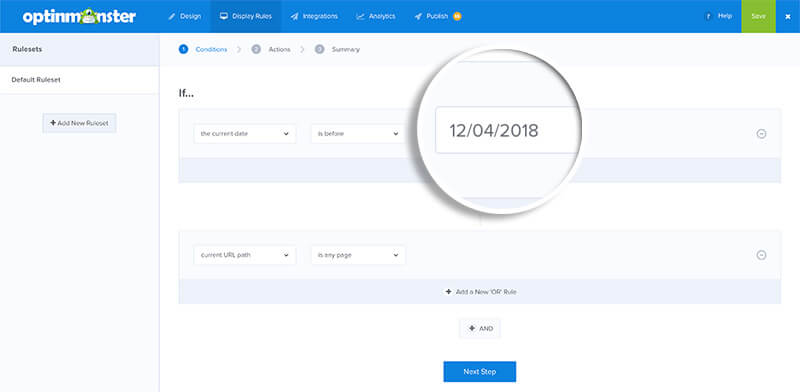 If you selected the current time rule, you will also be able to choose a time zone.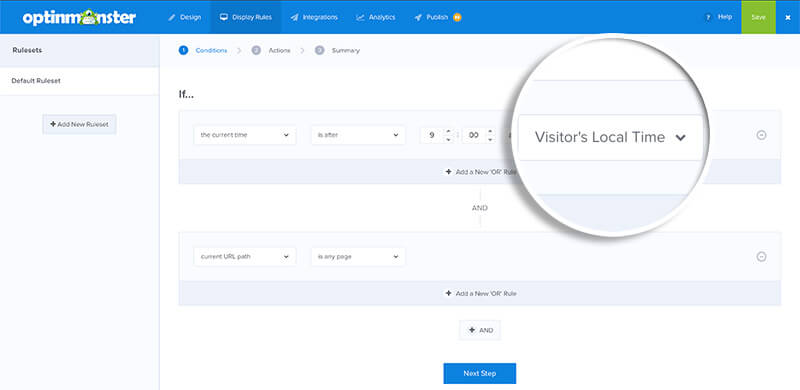 You can set this to either the visitor's time zone or any other time zone that exists.
Thinking about other ways to improve your scheduled campaigns? Consider running a split-test at the same time.
---
Frequently Asked Questions
Q: Why don't my multiple date rules and multiple time rules work the way I want them to?
A: This is most likely a confusion regarding the conditional logic in the display rules. Note that the AND and OR conditions are "and" and "or" in the technical sense. All AND conditions need to be true at the same time in order for the campaign to show and only one OR condition needs to be true in order for the campaign to show.
If you have any confusion, you can contact the support team for clarification.