Do you want to add Facebook likes to your page via a popup or another campaign on your site? It's easy with our Canvas Template! In this guide, we'll show you how to use Facebook's Page Plugin to create a Facebook Like Box for your site that you can load via our Canvas Technology in a lightbox popup, our slide-in, or on Mobile Canvas.
Get Started With OptinMonster Today!
BONUS: Done-For-You Campaign Setup ($297 value)
Our conversion experts will design 1 free campaign for you to get maximum results – absolutely FREE!
Click here to get started →
---
Generate Facebook Embed Code
We've created a step-by-step walkthrough for adding the Facebook "Like" and "Share" features to your popup. Please note these updates to the guide:
Navigate to the Facebook Page Plugin Generator to begin generating the embed code. On the generator page, enter the link to your Facebook Page into the Facebook Page URL field. Make any additional modifications you desire as well.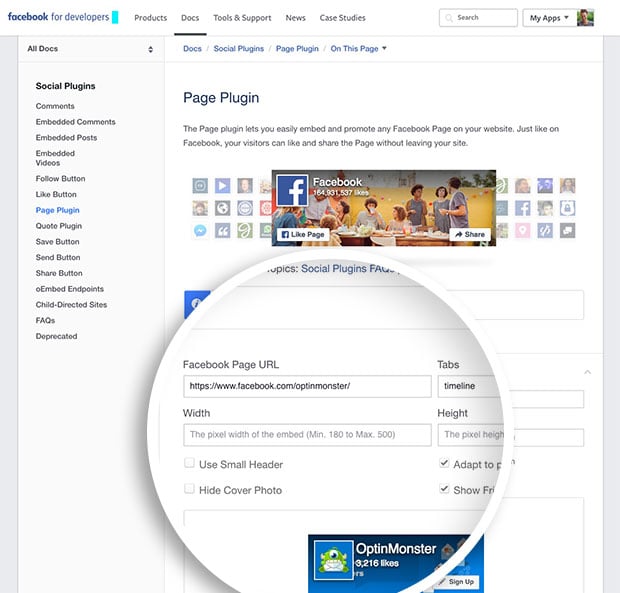 Copy the Generated Embed Code
Next, select the Get Code button. This will open a new window that provides two blocks of code – the first is the Facebook SDK, and the second is the code that outputs the Page Plugin.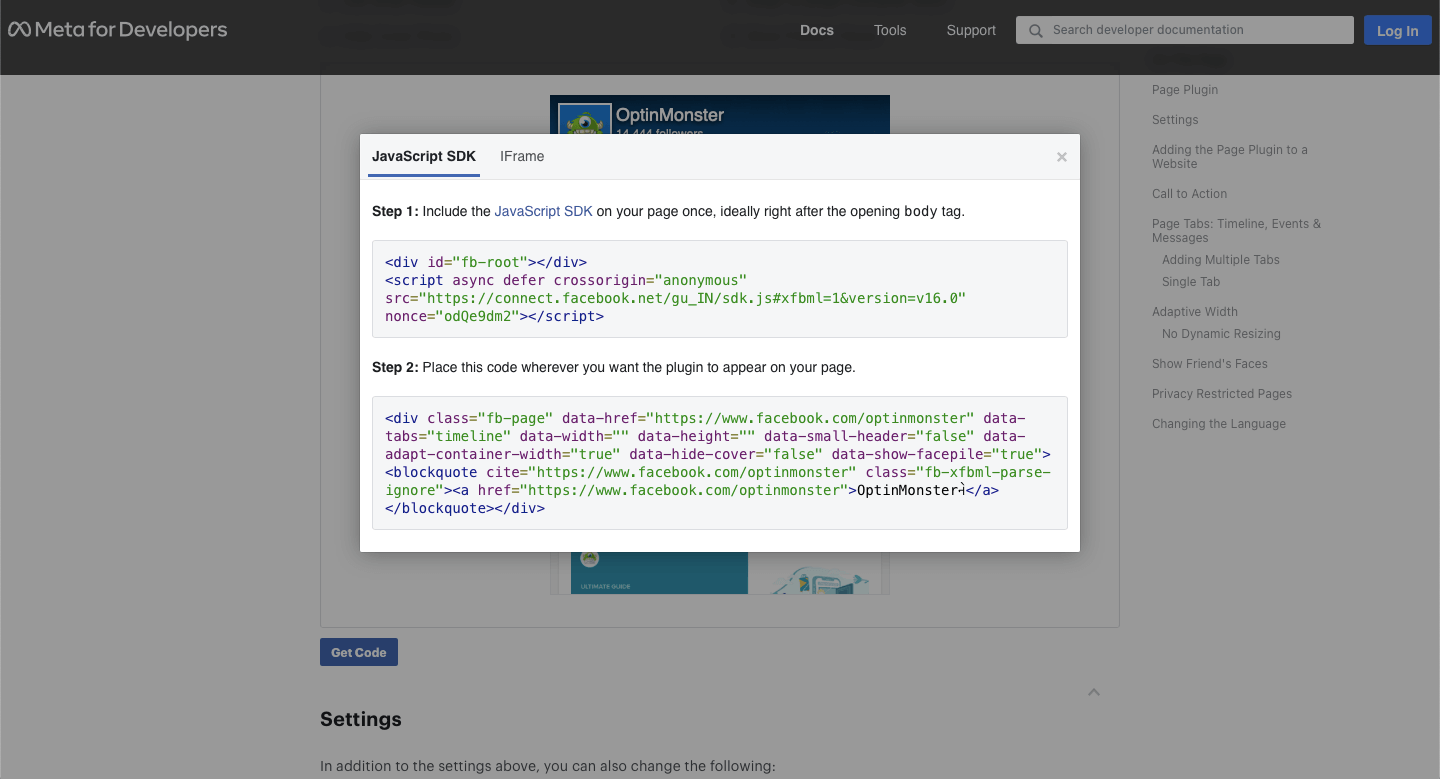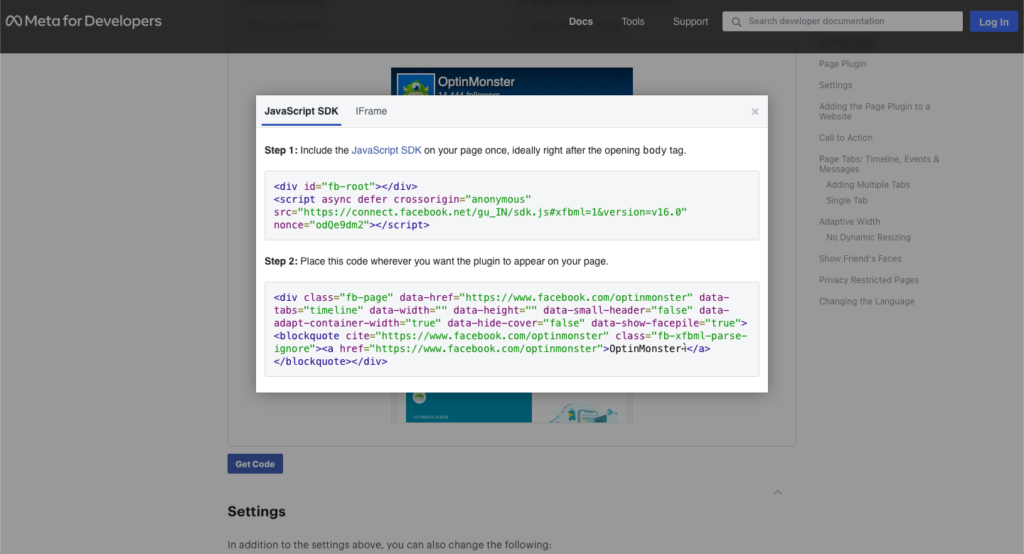 Paste Facebook Embed Code
Navigate to the campaign Builder, and here you can use the HTML block to insert into your campaign and paste both blocks of code into the Custom HTML field. Your Facebook Page Plugin will appear in your campaign, like the image below.
NOTE: you may need to save and refresh the optin Builder before Facebook's scripts will adequately load the Page Plugin for the first time.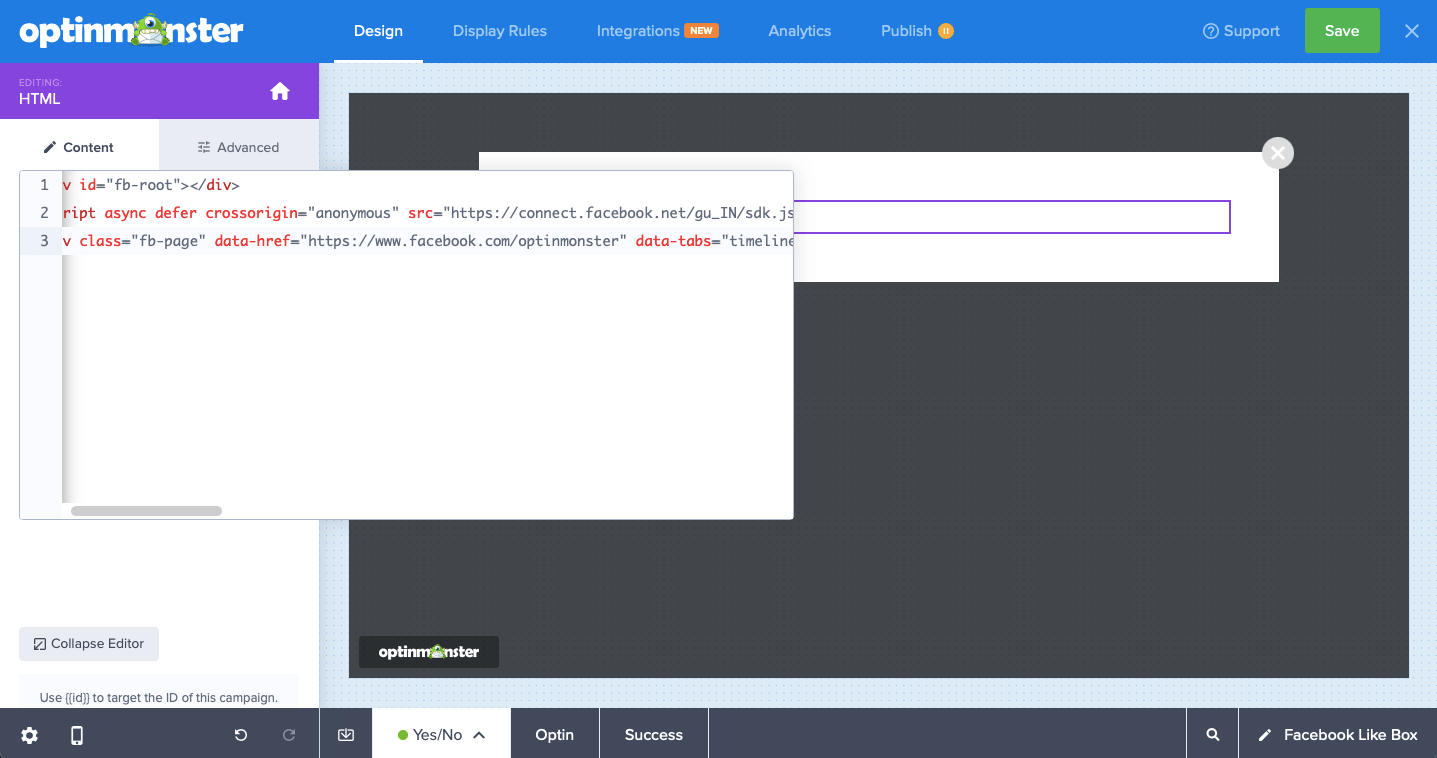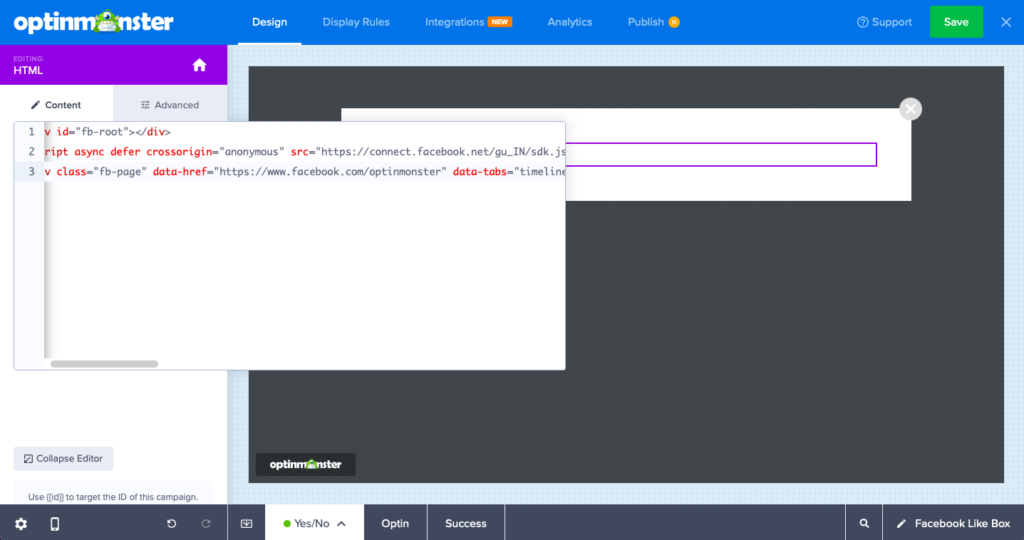 Customize the Campaign
You can modify the width of your Canvas campaign to contain the content better. Below, the campaign is modified to be 800 wide, but you can set it to 450px ideally. Your exact dimensions are entirely up to you.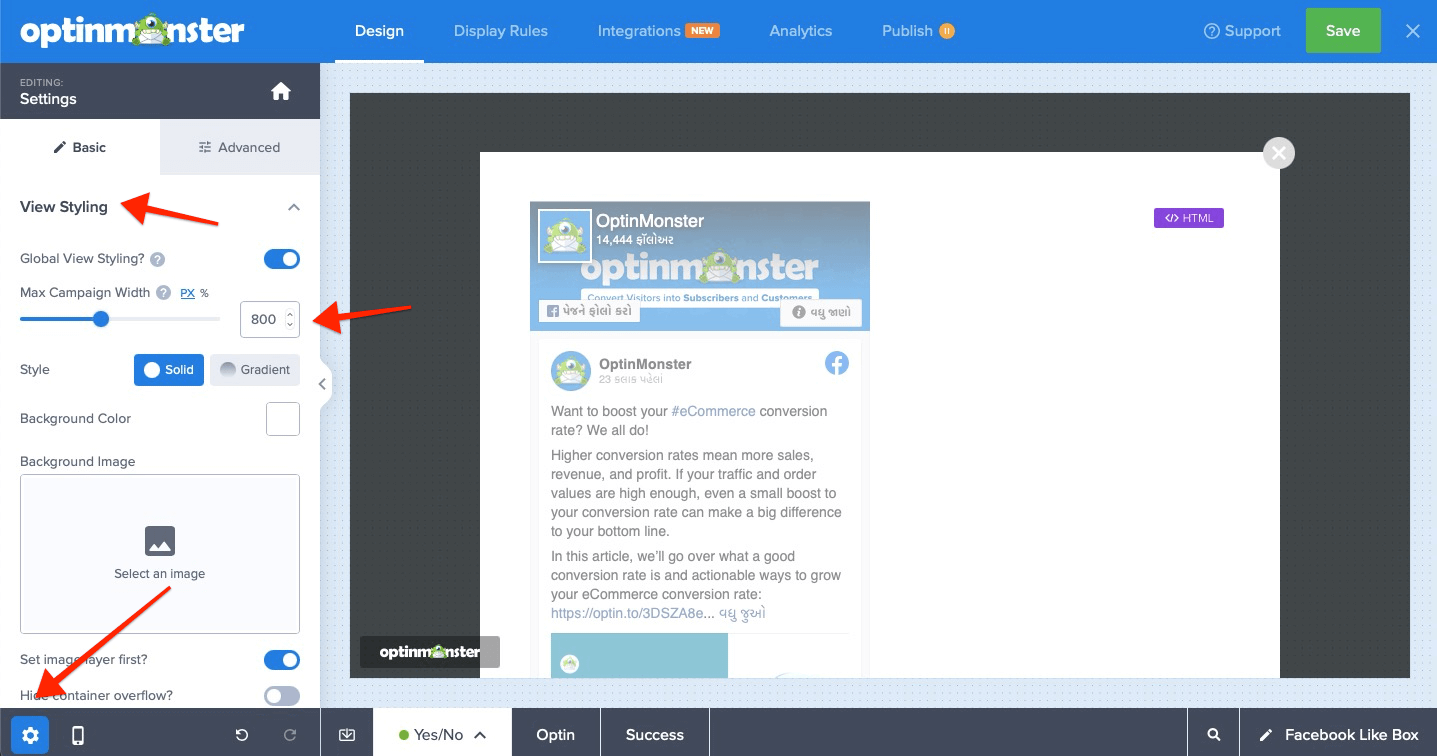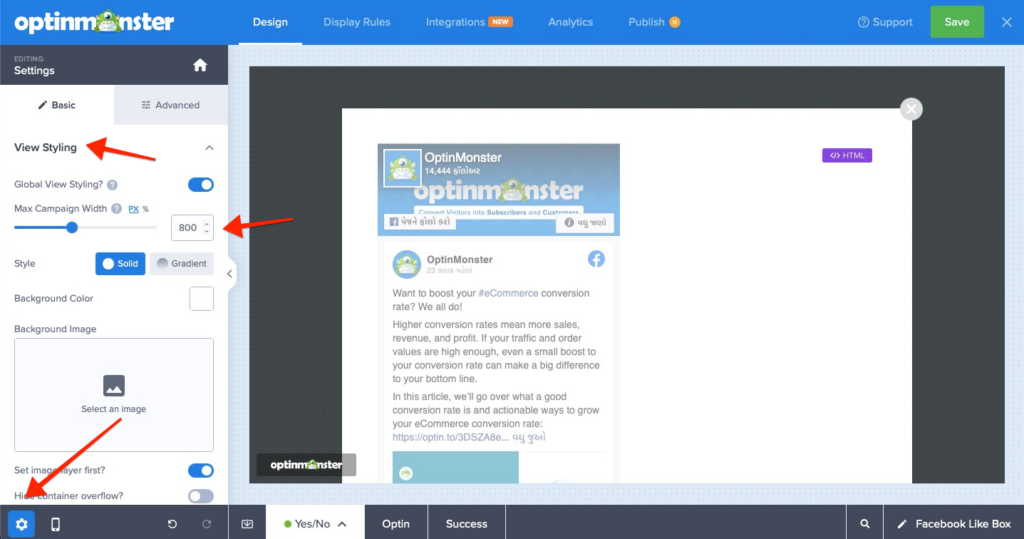 Congratulations, You have just used OptinMonster to Create a Facebook Page Plugin popup!
Ready to add the campaign to your website? See our doc on how to embed your campaigns on your site.
---
FAQs
Q: How do I track conversions when visitors interact with the Facebook Like Box?
A: Since the Facebook Like Box creates an iFrame, tracking conversions isn't directly possible. However, OptinMonster has created a walkthrough guide to track conversion intent when using iFrames here.