OptinMonster is highly customizable, including the ability to add a close link or button. Follow this guide for various ways to add close buttons and links to your campaign!
---
Default Close Button
You can enable and disable the default close button for your campaign. If enabled, you can then configure the size, color, and other settings regarding its display.
Step 1 – Enable Close Button
While editing your campaign, go to the View Settings panel.
NOTE: If you are on the Optin view, it will say Optin Settings, the Success view will say Success Settings, and the Yes/No view will say Yes/No Settings.
Then, go to the Close Button panel.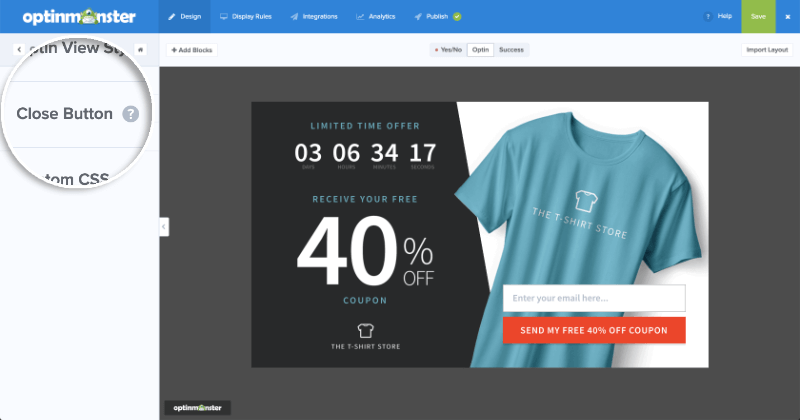 Enable the Display a close button? setting.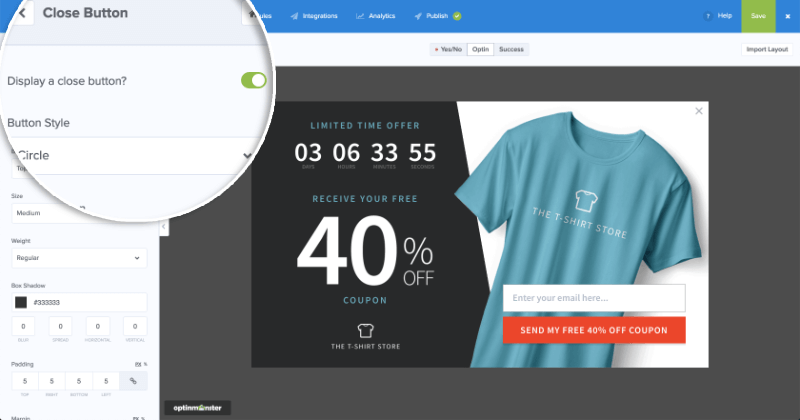 Step 2 – Configure Close Button
From here, you can configure how the close button appears.
IMPORTANT: Each view will have its own close button style. Therefore, unless you import the one view into another, you will need to configure each close button separately.
---
Using a Button Element
To make a button element close a campaign, set the button's action to Close the campaign.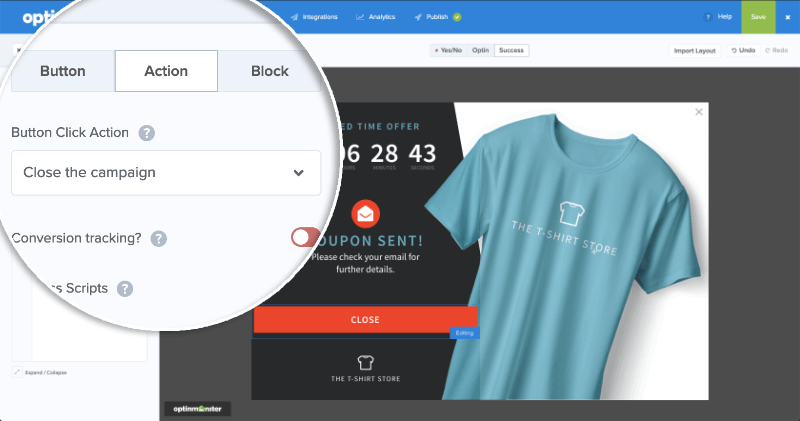 NOTE: If you would like it to appear more like a text link rather than a button, you can make the background transparent.
---
Using HTML
To make an HTML link or button close the campaign, add the class om-trigger-close to the link or button element.
<a href="#" class="om-trigger-close">Close Campaign</a>