The Geo-Location Addon from OptinMonster can be purchased separately for advanced lead targeting with any of our subscription plans. This means you can use Geo-Location functionality with a Basic, Plus or Pro Subscription!
To get started using Geo-Location with your campaigns, follow this guide to purchase the Geo-Location Addon.
---
Edit an Campaign
You will first need to create or edit a campaign of your choice.
Choose Addon to Purchase
Once the Builder has loaded, select the Display Rules tab.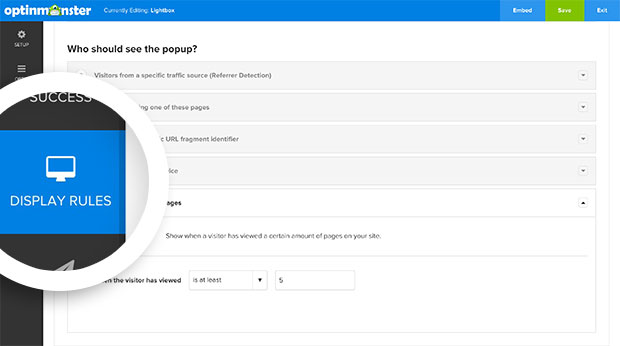 Within the Display Rules screen, locate the Visitors from a specific physical location item in the Who should see this campaign? section.
Select the Get This Option button on the right side of this item to place the Geo-Location Addon in your cart.
---
Purchase the Geo-Location Addon
As soon as you've completed the last step you'll be directed to the checkout screen. Here you'll see the Geo-Location Addon details. Go ahead and complete your purchase of the Geo-Location Addon.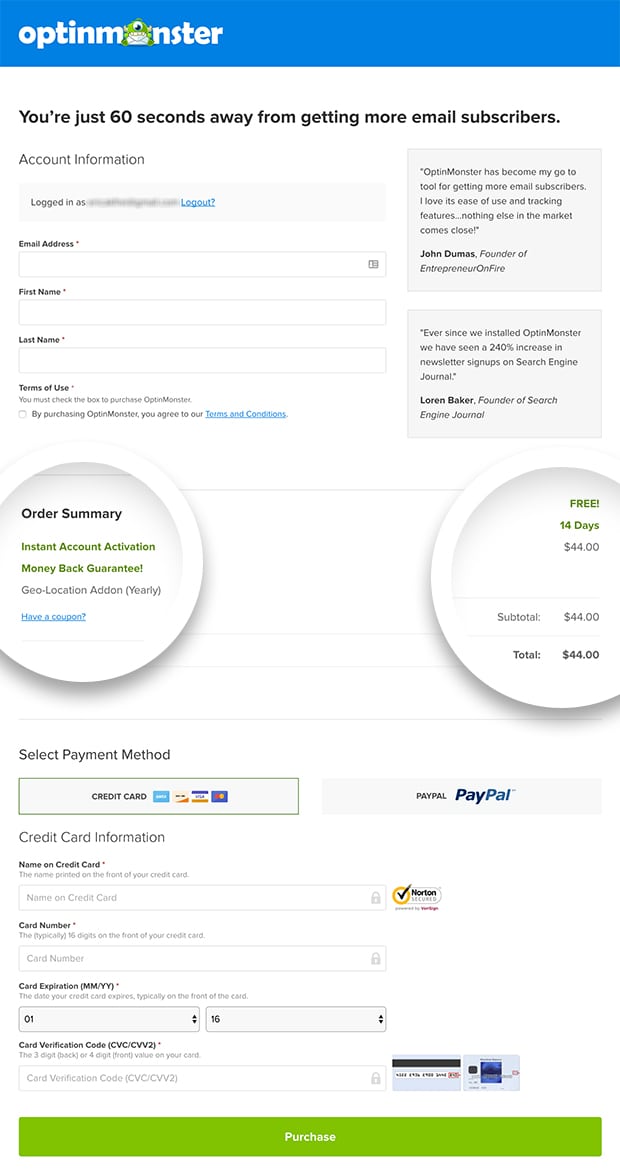 ---
Configure Geo-Location
Immediately after you've completed your purchase you'll be able to configure the Geo-Location rule for your campaign! Learn how to geo-target your campaigns.