Do you want to pass your lead data to your redirect URL? OptinMonster makes it easy! This guide will show you how to set up a success redirect URLs and automatically pass lead data to it as query arguments.

Note:
This feature is for Advanced Users who are familiar with using query string values. At this time we do not provide support beyond ensuring this feature is correctly outputting lead data as query string values. New to query strings and want to learn more? Check out our
FAQs section
.
---
Step 1 – Edit a Campaign
From the OptinMonster Dashboard, select the Edit button for the campaign you wish to edit.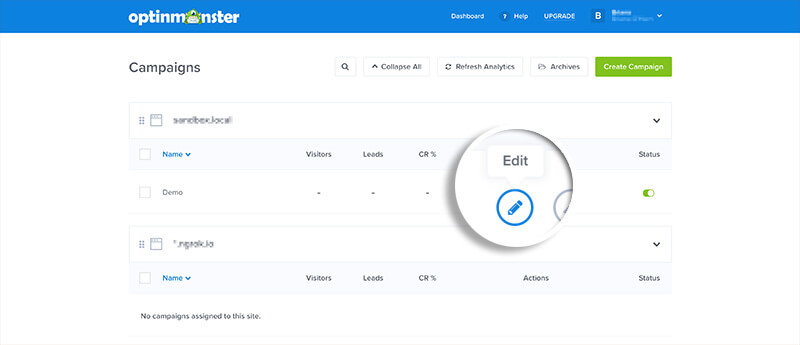 Step 2 – Configure the Success Action Setting
Configure the success action setting to Redirect to a URL.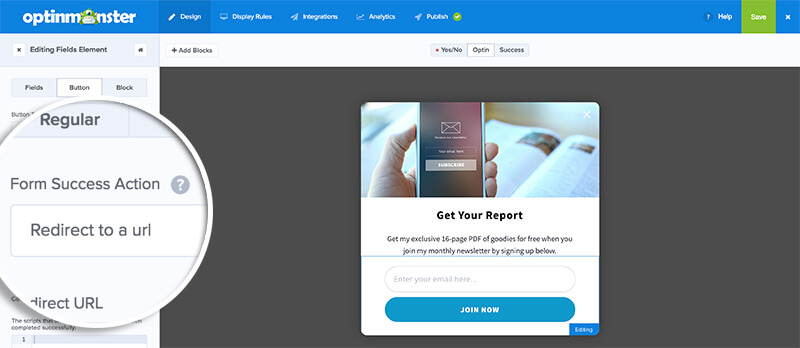 Go ahead and enter the URL you wish to redirect visitors to when they submit your campaign in the Redirect URL field.
Step 3 – Enable the Pass Lead Data to Redirect URL Option
Finally, you'll activate the Pass Parameters to Redirect URL option.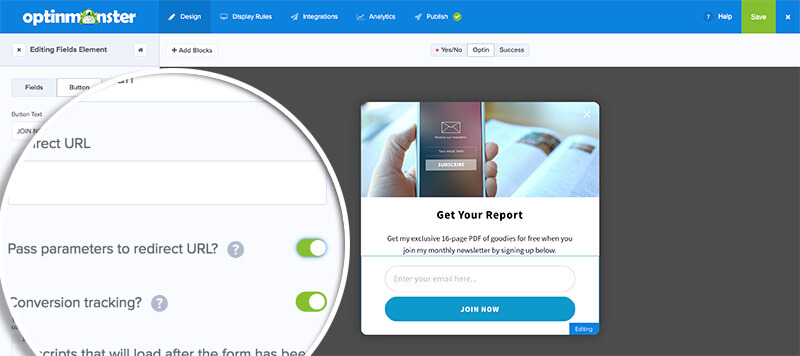 Save the changes to your campaign and that's it!
The email is passed to the query arg as om_email, the phone is passed to the query arg as om_phone (if the phone field is enabled), and the name passed to the query arg is om_name (if the name field is enabled).
Interested in pairing JavaScript with your OptinMonster campaigns for even more functionality? Check out our documentation on our JavaScript events API.
---
FAQs
Q: Can I customize the query args?
A: No, the default query args (om_email,om_phone , and om_name) cannot be modified.
---
Q: How do I use this feature?
A: If you're new to using query string values and want to learn more check out the following resources: