Are you interested in verifying the recent activity that occurred in your account? Have you noticed a change in your campaign and you wonder which team member updated the campaign recently?
With OptinMonster's activity log, you can see all the major events that occurred in your account and on your campaigns, and also which user in your account made those changes.
Requirement:
The Activity Log feature is only available for those with a
Growth Subscription
level.
---
Step 1 – Go to Sub-Account Menu
We've place the Activity Log in the Sub-Account menu as most users benefitting from this log have multiple sub-account users who they would like to track.
If you are on your Dashboard screen then first go to your My Account page by clicking the User Icon.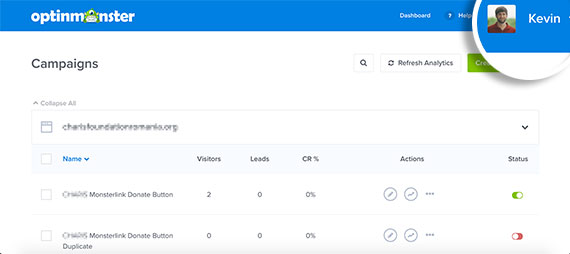 Next, navigate to the Sub-Accounts page by selecting the link from the sub-menu of your Dashboard.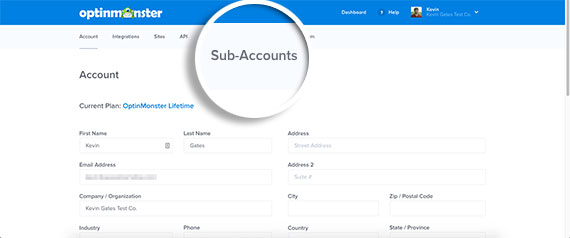 Congratulations, you have now found the table of users for your OptinMonster account.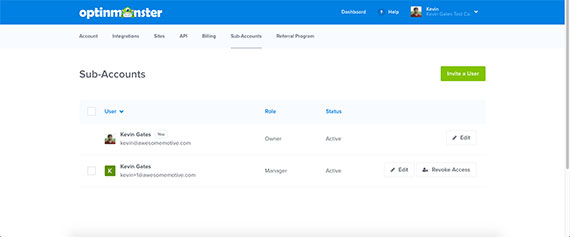 Step 2 – Click Activity Log
You will now notice there is a button near the top right corner, above the User Table called Activity Log.
Click the Activity Log button to go to your log screen.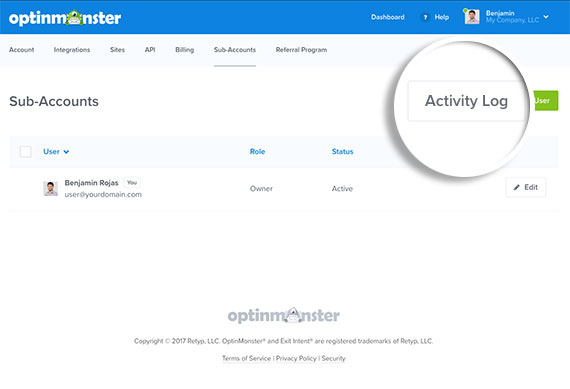 On this screen, you will see comments on all of the activity, as well as the name of the user, and the date and time that the activity occurred.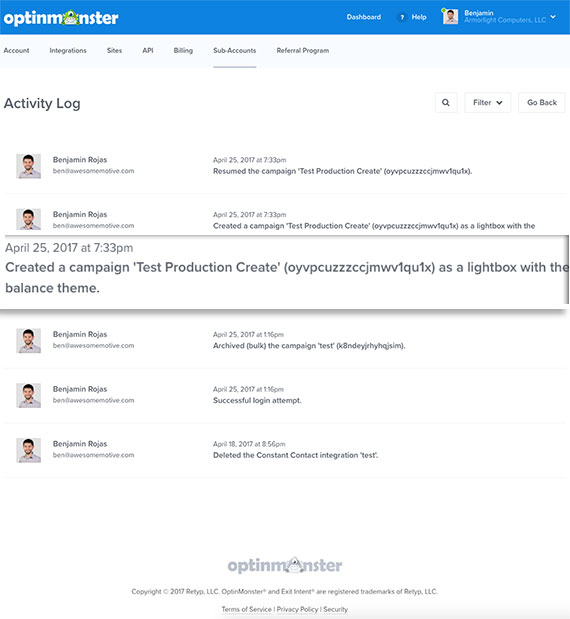 Awesome! You've reached your activity log! You're ready to review your account and campaign updates. Great job!