Want to remove the images you are no longer using from your OptinMonster image library? We make it easy to permanently delete images from your OptinMonster account. Follow this guide for instructions on how to permanently delete the images in your library.
Important Note: this action is permanent – deleted images cannot be recovered under any circumstances. Use with caution.
---
Step 1 – Edit a Campaign
Log into your OptinMonster account and select an existing campaign which contains an image field to edit.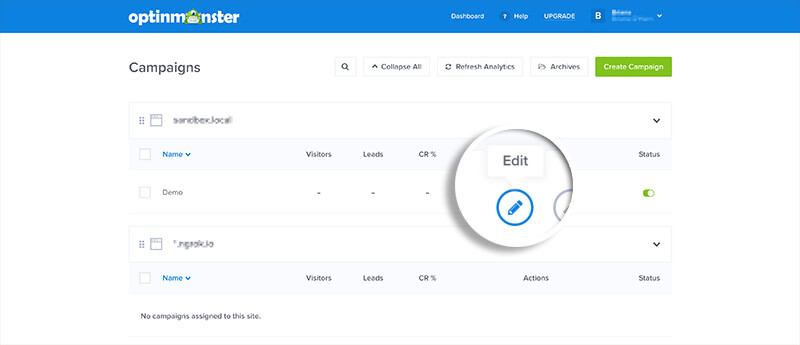 Step 2 – Modify the Campaign Image
Next, in the campaign Builder click on an image in your campaign to open the image settings. In the panel on the left, click on the image selector.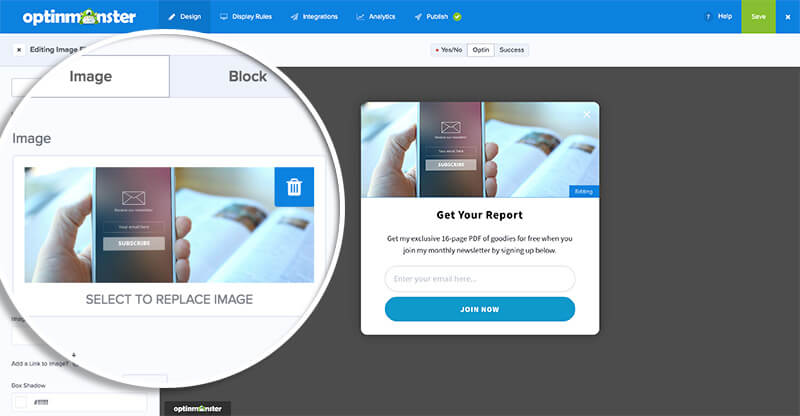 A lightbox will open with an image gallery of the images you have uploaded.
Step 3 – Permanently Delete Image
Hover over the image you want to delete and select the Delete button to remove the image permanently from your OptinMonster account.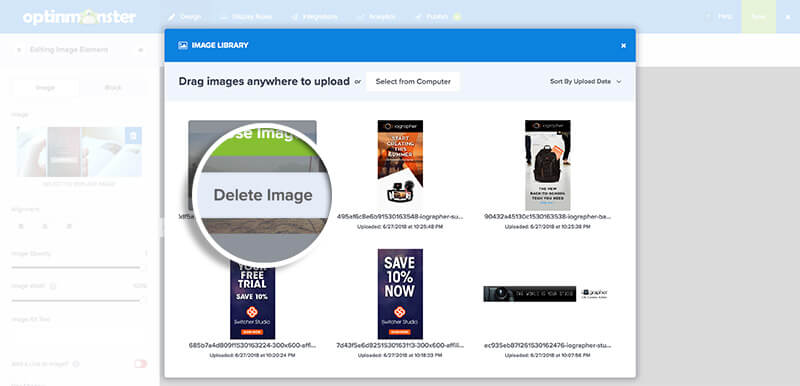 That's it, you've now deleted the image from your OptinMonster account!
Are you looking for help on image size and optimization for your campaigns? See our quick reference guide for optimizing images for your campaign!