Do you want to create an easy "Call Now" button for your viewers? With OptinMonster, it's easy. This guide will show you how to add a simple "Click to Call" button.
---
Step 1 – Create or Modify a Campaign
First, create a new campaign or modify an existing campaign from the OptinMonster dashboard. Open the OptinMonster Builder by selecting the Edit link.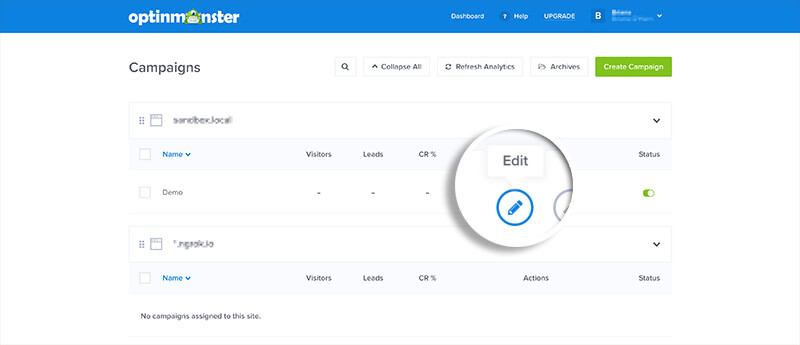 Step 2 – Set Up Phone Link
Once you have created your campaign, you need to create a button with a link that dials a phone number.
First, add a Button element to your campaign.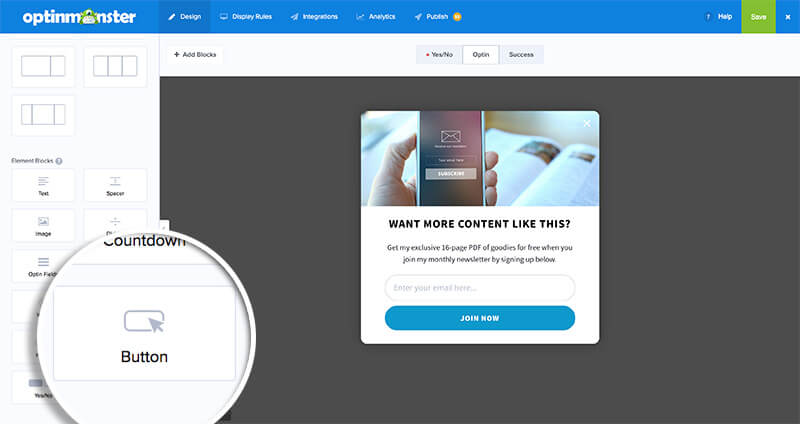 In the button settings, go to the Action panel.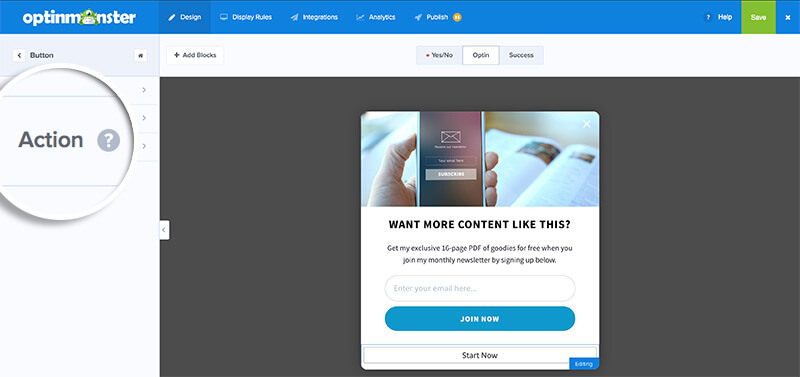 Set the Action to Click to Call.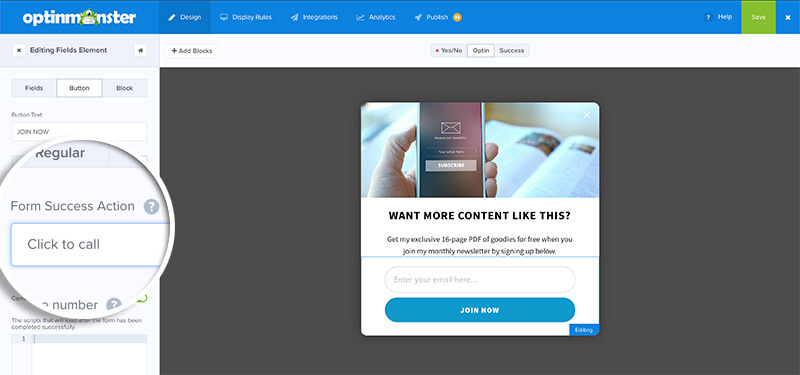 Set the Phone number to the telephone number with no spaces, dashes or other special characters (except a "+").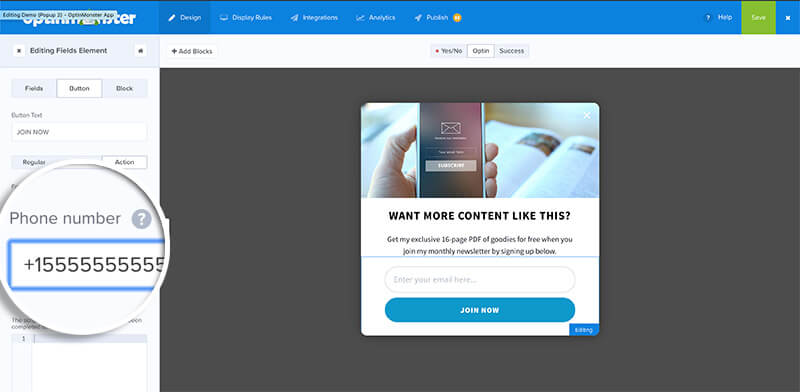 NOTE: It's recommended to include the full international dialing code with the number to ensure the call will be placed regardless of where the visitor is located (e.g. "+15555555555").
From there, you can go back to the button settings and edit its display using the Button and Block Styling panels.
Looking for additional campaign ideas? Check out our list of creative ways to use Yes/No campaign forms.