Are you getting traffic to your site, but very few signups to your newsletter? It might be because your offer is too broad. In this case study, we'll discover how IMSource uses behavioral automation to add hundreds of targeted subscribers to their list every month.
Meet IMSource
IMSource is an Internet marketing resource directory sharing the best tools and solutions for online marketers. Greg Jeffries, the owner of IMSource, took the time to share with us how he uses OptinMonster.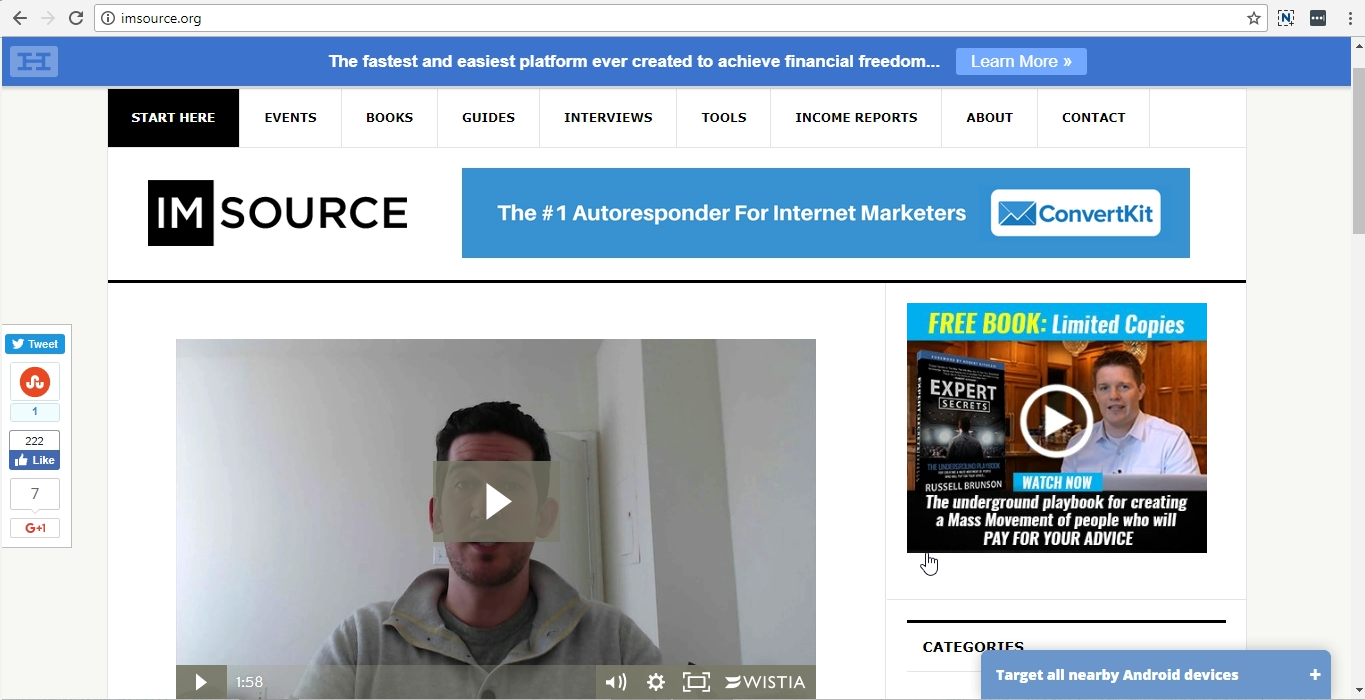 Greg's main goal was to build a list from the large amount of organic traffic the site receives. More importantly, he wanted to build highly targeted lists based on the specific interests of his readers.
Prior to using OptinMonster, Greg was not using any popups or software to help collect subscribers. He knew that if he started with targeted offers, he'd gain a more committed subscriber.
Greg manages his email lists using ConvertKit because of its incredibly intuitive interface. OptinMonster and ConvertKit integrate easily together, allowing you to choose the list, form, and tag you'd like the subscriber added to for each optin you create.
ConvertKit's tags allow you to organize and group your subscribers based on actions, interest or more. They're a great way to keep your list organized.
How IMSource Uses Behavioral Automation
We asked Greg if he had any advice for those getting started with OptinMonster. He said, "The key to increasing optin conversions is to make use of the page level targeting feature. Be sure your offer is extremely relevant to the content the visitor is viewing."
OptinMonster's behavioral automation makes this easy, allowing you to display unique offers based on visitor's location and interaction on your website.
The exit-intent lightbox below displays only on the URL http://imsource.org/wordpress when the reader attemps to exit the page. It converts around 4.35%.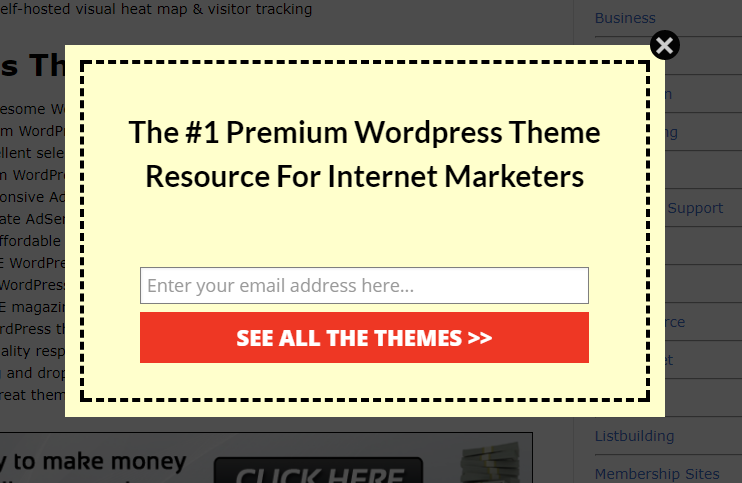 Page targeting is just one of the many behavioral automations possible using OptinMonster's display rules. Here are a few of the others:
Visitors browsing one of these pages – show your campaign only on specific pages of your site (learn how to properly use page slugs/URL paths with this option).
Visitor has viewed 'X' pages – show your campaign based on the number of pages the visitor has viewed.
Visitors on a specific device – show your campaign based on the use (or non-usage) of a specific device.
Visitor has interacted with a campaign – show your campaign only if the visitor has interacted with another campaign.
Visitors from a specific traffic source (Referrer Detection) – show your campaign if the visitor has reached your site from a specified domain.
Visitors with a specific URL parameter – Show when visitors have a certain parameter (e.g. ?utm_campaign=my-campaign) in the URL.
Visitors with a specific cookie – show your campaign based on the visitors cookie(s).
Visitors with a specific URL anchor tag – show your campaign if the URL contains a specific anchor tag (e.g. #my-anchor).
Not sure how to use behavioral automation like this to increase conversions on your site? Learn how page-level targeting can help you generate more leads.
Segmenting Your List With Geolocation
Customizing optins based on the user's location can help grow your list, too. Our Geolocation feature makes it easy to target an optin based on the user's location.

The lightbox optin below is shown only to users from the US, Canada, UK, Australia and New Zealand who are reading articles about affiliate marketing. It converts around 2.9% of readers.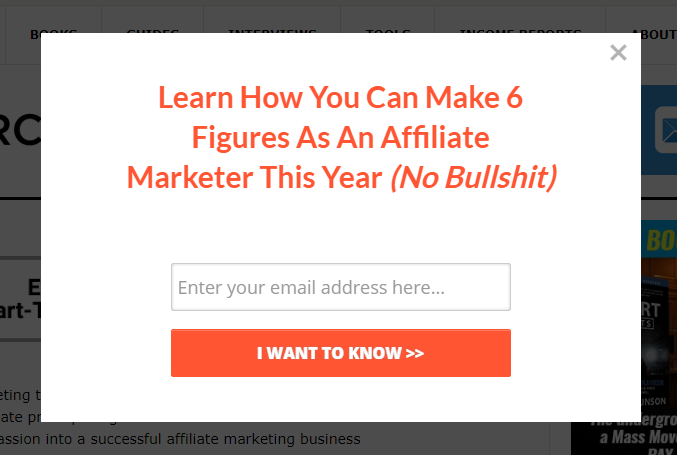 Another optin with the exact same copy and design is shown to users visiting from all other countries, and converts 6.6% of readers.
While the two optins appear to be exactly the same, it's what happens after the subscriber is added to ConvertKit that is different.
Greg assigns the two optins different tags in the ConvertKit settings within OptinMonster. By segmenting his email list like this, Greg can better customize his email campaigns to the unique needs of his readers.
For example, using Google Analytics, Greg was able to determine that readers from the targeted countries in the first optin purchase more expensive products, so he takes time to ensure he sends them emails offering his most profitable products.
Using the Success Action to Boost Conversions
Rather than returning the subscriber to a generic "Thank you" page, Greg often uses our Success Message redirect option to immediately send the new subscriber to a landing page offering a free webinar or product.
A link to the same page can (and should) be sent in the welcome email, but offering the content immediately also will increase the chances the reader will actually consume it.
This is just one way to use OptinMonster's success themes. Here are seven more ways to use the success theme to further increase conversions.
Results
Using OptinMonster, IMSource was able to create very targeted lists filled with engaged subscribers.
Using geotargeting, IMSource increased conversions from international audiences 6,500%
Using exit-intent technology, IMSource was able to add 4,250% more subscribers to their list
Summary
Use behavioral automation to considers the motivations and buying patterns of your customers when creating your optins and deciding where to target them.
"OptinMonster is hands down the most simple and effective solution for building a laser-targeted email list from your website."

Greg Jeffries, IM Source