Do you want to turn off a campaign without deleting it? OptinMonster provides you with the functionality to pause your campaign without any need to modify the embed code you've added to your site. Follow our documentation to learn how to pause a campaign in OptinMonster.
---
Step 1 – Log into OptinMonster
You'll need to be logged into your account before you can pause a campaign.
Step 2 – Pause Campaign
From your account Dashboard, use the toggle under Status. If the toggle is green the campaign is live. If the toggle is red the campaign is paused. Click on the toggle to change the status.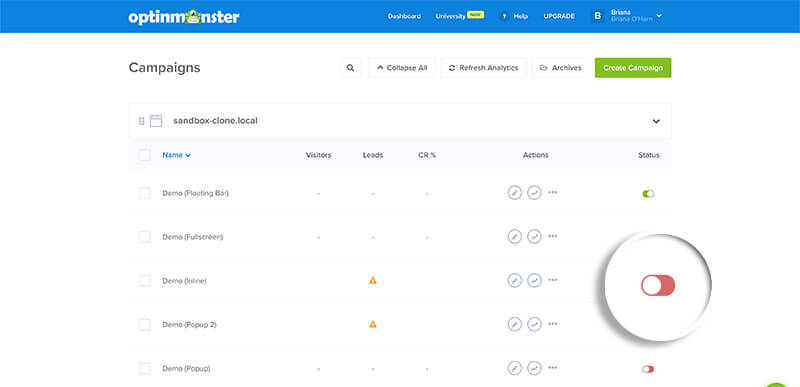 That's it! Your campaign is now paused and will not load on your site until you Resume the campaign following the same steps as above.
Want to test your campaign conversion rates? See our guide on how to create a split test in OptinMonster.