Do you want to add a link, such as to download a file, to your success OptinMonster success message? It's easy with the OptinMonster Drag and Drop Builder. See our guide below for how to add a link to the success message.
---
Step 1 – Create or Modify a Campaign
To get started, you'll want to create a new campaign or modify an existing campaign from the OptinMonster Dashboard by selecting the Edit button.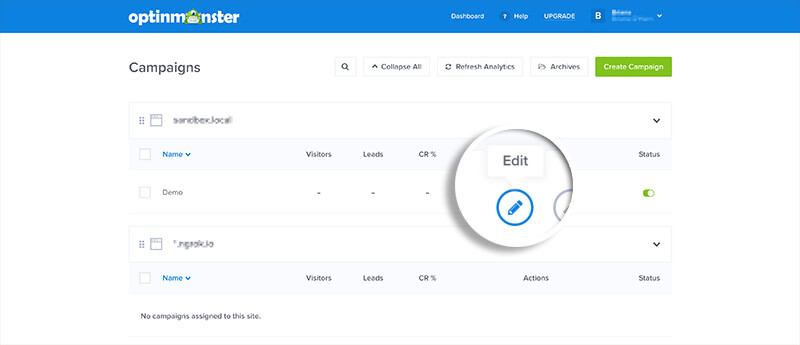 Step 2 – Configure the Success Message
On the Design tab, select the Success view.
Add or edit a text element.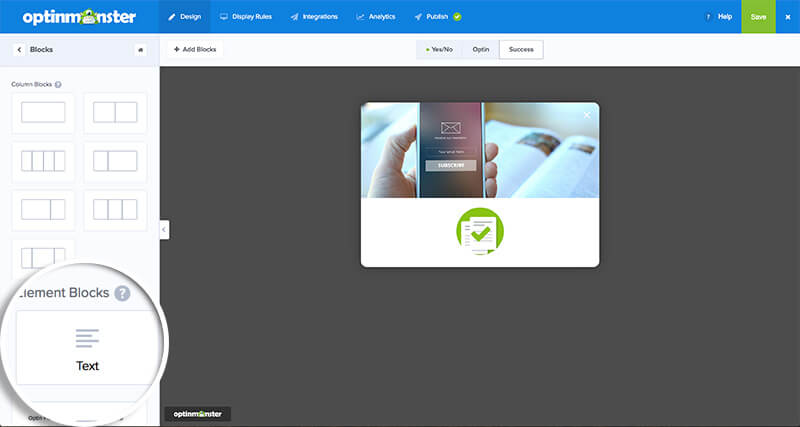 Step 3 – Edit the Success Message
You can edit the text element like any other element for your campaign, by directly selecting it in the preview.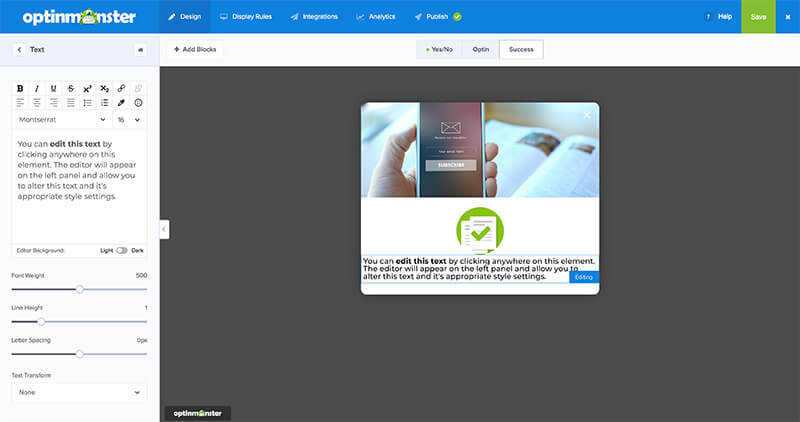 To add a link, select the text you want to link in the success message and then select the link icon from the text-edit toolbar.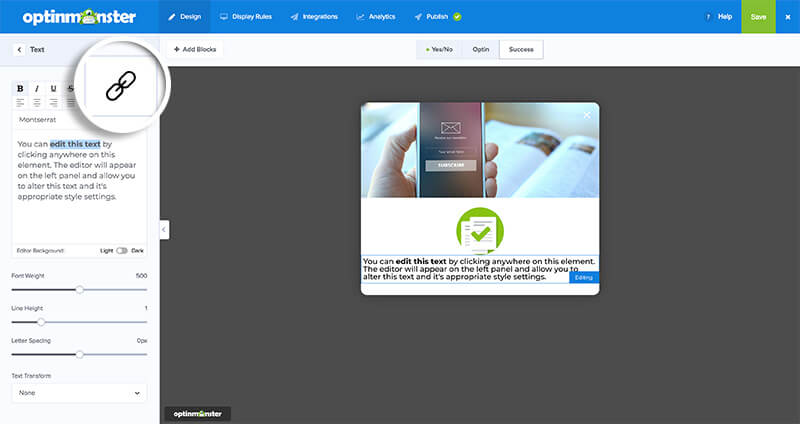 Configure your link and click Add.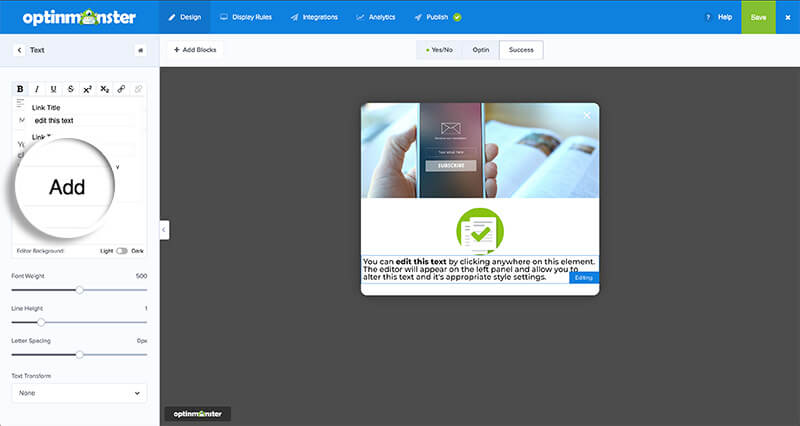 You can also select the text and style it to look like a link, such as make it a different color and underline it.
That's it! You've successfully added a link to your campaign's Success Message!
Want to show the success view automatically to users who have already opted in? See our guide on how to enable the Smart Success feature.