Did you know that more than 52% of web traffic comes from mobile devices? Not only that, but over the last few years, from 2012 to 2018, the amount of time spent on a mobile device in the U.S. by adults went from 88 minutes to a mind-boggling 203 minutes per day.
Based on some estimates, in 2019 we're going to be spending more time on the internet than watching television for the first time ever.
Wild, right?
But despite the increase in mobile screen time, those visitors just aren't converting.
At OptinMonster, we want to help you close the mobile conversion gap and turn your visitors into subscribers and customers. Here's how…
Announcing OptinMonster Mobile Popup Campaigns
We're excited to announce that we've just released 42 mobile-specific popup templates.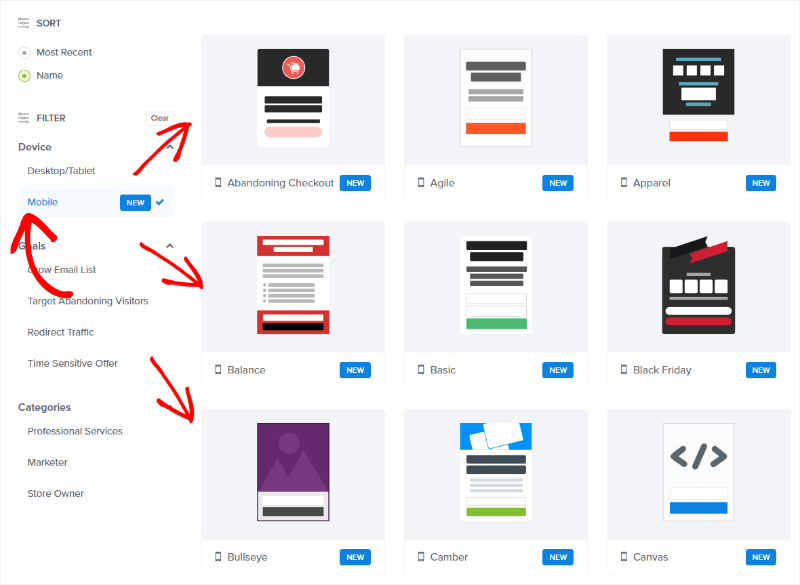 These are the same beautiful, professionally designed popup optins that you love, redesigned specifically for use with mobile devices.
Automatic Device Targeting to Explode Your Mobile Conversions
There's no need to set special device-specific display rules to ensure that your optin shows only on phones and tablets.
You can optimize your mobile-specific campaigns to convert abandoning visitors into subscribers and customers with our InactivitySensor™ and sound effects.
Create a Mobile Campaign With OptinMonster Today
Creating a great mobile campaign with OptinMonster is super easy and they look great across devices: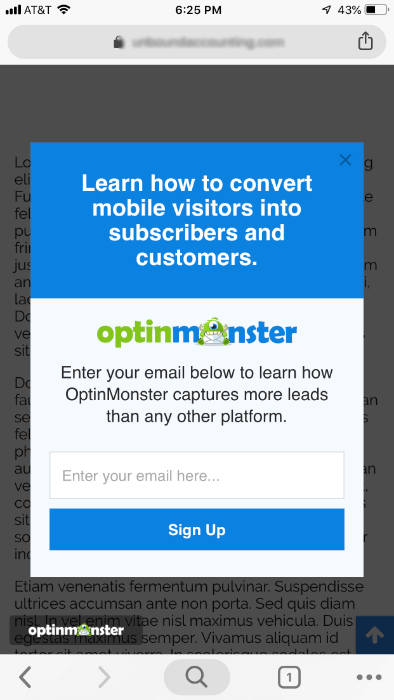 If you're ready to get serious about converting your mobile visitors into subscribers and customers, it's time to get started with mobile campaigns!
Mobile Campaigns are available with the OptinMonster Pro plan – click here to get started today!
Already an OptinMonster Basic or Plus user? Click here to upgrade to Pro and unlock the full power of OptinMonster!
What Else Is Happening at OptinMonster?
Things have been busy here! We recently introduced TrustPulse, a social proof platform that helps businesses leverage the power of social proof to increase trust, traffic, and sales.
And, last week we announced our newest feature/integration, Monster Leads, which allows users to store and export leads right from their OptinMonster dashboard.
It's been a pretty awesome year already and we're nowhere near done.
Stay tuned for more information about new ways to get your inline campaigns noticed and a fully amazing change to OptinMonster's analytics. It's going to be rad.