We're starting October off with a bang! So, let's get right to it, shall we?
Pre-Pay Options
You asked for more ways to save and we hate to disappoint. You can now pre-pay for 1, 2, or 3 years—and get free months of OptinMonster!

If you pre-pay OptinMonster for 1 year, you get an extra month for free. Two years gets you 2 months free. And, if you pre-pay for 3 years, you get 4 months free!
Plus, you're locked in for the entire period which means you don't have to think about any pricing changes. When you're running a business you need to be able to budget your costs and OptinMonster's pre-pay plan helps with that!
Existing OptinMonster customers can find pre-pay options in the Billing section of your account.
Not an OptinMonster customer? Get started today!
New Display Rule Targets the Visitors You're Missing
You can now show or hide your campaigns for visitors based on whether they've been shown (or not shown) any of your campaigns in a certain period of time.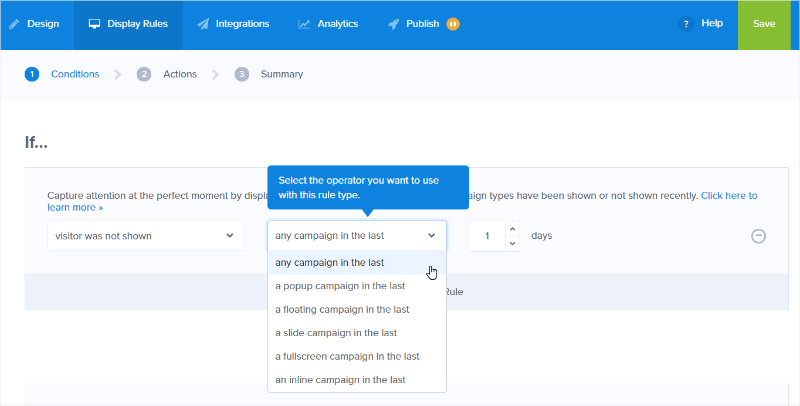 There are quite a few ways to set up this rule. You can hide campaigns for visitors who have seen:
Any campaign in the last X number of days
Popup campaign in the last X number of days
Floating campaign in the last X number of days
Slide campaign in the last X number of days
Fullscreen campaign in the last X number of days
Inline campaign in the last X number of days
This type of campaign targeting has many uses, but we think one of the coolest uses is this:
Imagine that you have a visitor that just isn't triggering any of your campaigns. This visitor is interested and engaging with your content, but they aren't seeing any of your campaigns, so they're never moving through your sales funnel.
With this display rule, you can get them into your funnel by setting the rule to show a campaign (like a lightbox popup) to visitors that haven't seen one in days.
The benefit is twofold. First, you get your visitor back into your funnel where they can be nurtured. That's great! But, you can also look at the visitors that have seen your fallback campaign to learn where your targeting might be off.
This rule requires a Pro or higher subscription.
New Spoooooooky Halloween Themes
You are going to love these themes. In addition to our fun Spooktacular theme, you now have access to 2 more Halloween themes:
Halloween Theme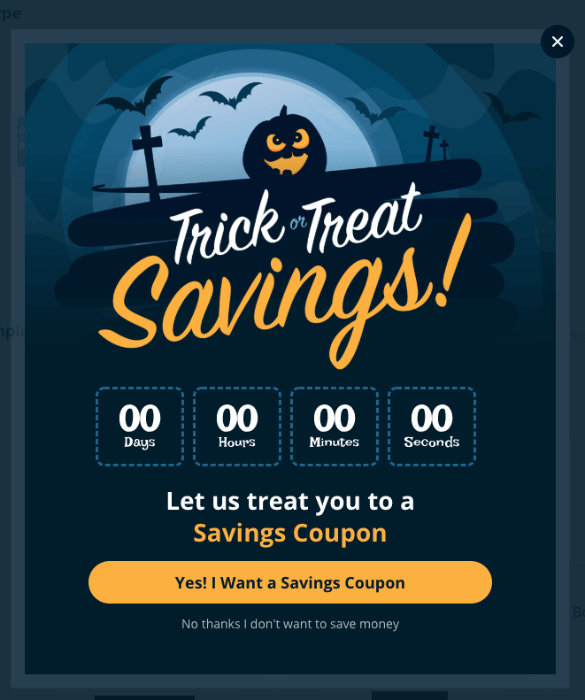 Spooky Theme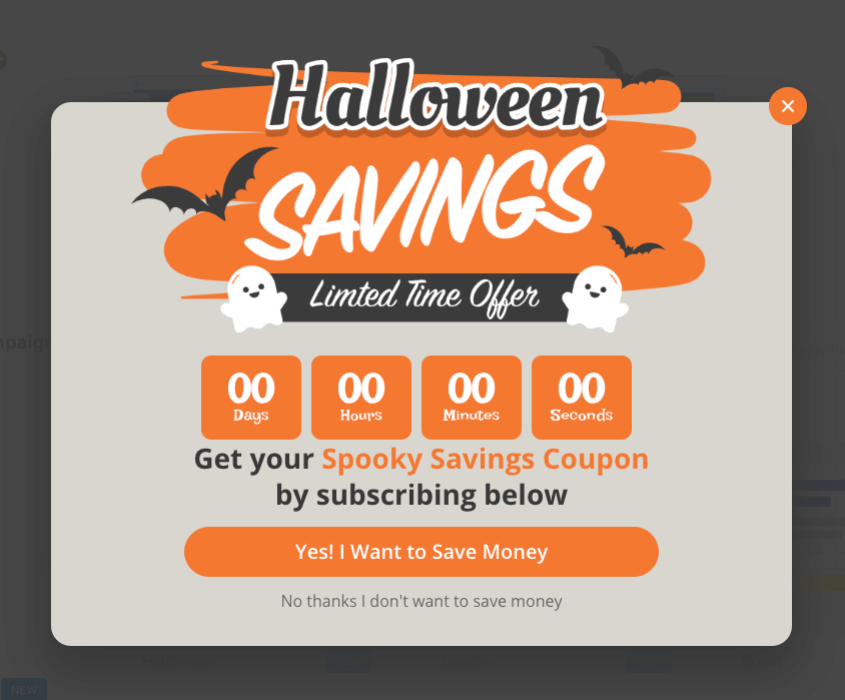 Each of the themes is a complete set, so you can use this for mobile campaigns, floating bars, popups—everything!
New OptinMonster University Course
We just launched a course for OptinMonster University:
Just a reminder, OptinMonster University is FREE for OptinMonster customers. Join OptinMonster today and get immediate access.
That covers it. Let us know what you think about the new display rule and those awesome new Halloween themes!