Marketing in today's world is dependent on data. And when it comes to gathering marketing data, Google Analytics is probably the most important tool you will rely on.
At a very basic level, it's what you use to find out how many people are visiting your website and how many are buying what you have to sell.
At a more advanced level, it's what you use to gather insights about customer' behavior in order to make better marketing decisions.
That being said, if you're not already using Google Analytics to boost your conversions… you should start right away.
We'll show you how.
How to use OptinMonster's Google Analytics Integration to Boost Conversions
OptinMonster gives you the power to convert website visitors into paying customers.
Integrating OptinMonster with Google Analytics helps you increase the conversion rate of your OptinMonster campaigns.
Before we dive into the nitty gritty of this process, you should learn How to Integrate OptinMonster with Google Analytics. It only takes 2 minutes to make the integration.
Now, let's talk about the exciting part…
How to Get Better Results
Marketing is part science, part art.
The first part is all about gathering, analyzing, and visualizing data.
The second part is focused on using the insights you gathered from the data, to improve your funnel. There's no limit to what you can improve, as long as you gather the right data.
When you keep repeating these two steps, in the right order, you build a "performance" loop.
You see if what you're doing works.
Unlike the early beginnings of advertising, when running a campaign was like shooting in the dark…
Now you can get instant feedback on your marketing efforts. You are able to see views, clicks, conversions and so much more.
And each KPI (Key Performance Indicator) tells a story.
A campaign that gets a lot of views, but has a low Click-Through-Rate could be poorly targeted. Your audience might not be interested in what you have to say in that particular campaign, or the offer might not fit well at that place in the funnel.
If you know where to look, you can find answers that are extremely valuable.
You have the opportunity to do better.
Once you have the whole picture, you can start making improvements.
Following the example above with the campaign that has a low CTR despite getting a lot of traffic… a way to do better could be testing out a new piece of copy, or changing the offer altogether.
This isn't always an easy process, but it's a simple one.
Testing is one of the core principals of marketing, and if you want better results, you have to double down on it.
Test, analyze the data from what you tested, make changes and test again. Repeat for as long as you want to improve.
To bring this closer to home… when you create a campaign in OptinMonster that you intend to track the detailed performance of, you'll want to integrate with Google Analytics. It's important to mention that OptinMonster integrates with the new Google Analytics 4 (GA4), so you don't have to worry about changing your set up.
After that, you can look at data in three ways:
    1) Through Realtime Reporting.
Google Analytics' Realtime report lets you test your campaign integration, but also helps you see the performance on your campaign in real time. This is a good way to quickly analyze data if you're running an important campaign.
For example, when publishing your Black Friday campaign, you want to see if prospects are responding to it the way you'd like. You can't wait a week to see if the campaign works or not, because you might not have the time or resources to do so.
Instead, you just open Google Analytics' Realtime report and look at the live performance of your OptinMonster's campaign. This way, you won't miss any opportunity to do better and boost your conversions.
    2) Through Google Analytics Reports.
Google Analytics Reports help you look at data over a set timeline, and in more depth. You can configure reports in many ways, setting up specific criteria for the data you want to gather.
This is something you would use to look at the performance of evergreen OptinMonster campaigns as they're constantly bringing in new data. Or, you can analyze the results of campaigns that ended, so you can make improvements for the next time you'll run them.
  3) Through OptinMonster's In-House Analytics.
For a quick look at the performance of your campaigns, you can use our in-house analytics data.
Thanks to our Revenue Attribution feature, you can now gather data on visitors, conversions, Click-Through-Rate, and revenue.
NOTE: Make sure you check all of the data sources available to see if they tell the same story, before you start making changes to your campaigns.
That's all you have to do to boost conversions and make better marketing decisions by integrating OptinMonster with Google Analytics. Remember the "performance loop", and test test test!
More Cool OptinMonster Updates You Don't Want to Miss
We added 5 new campaign templates that will help you in your marketing journey.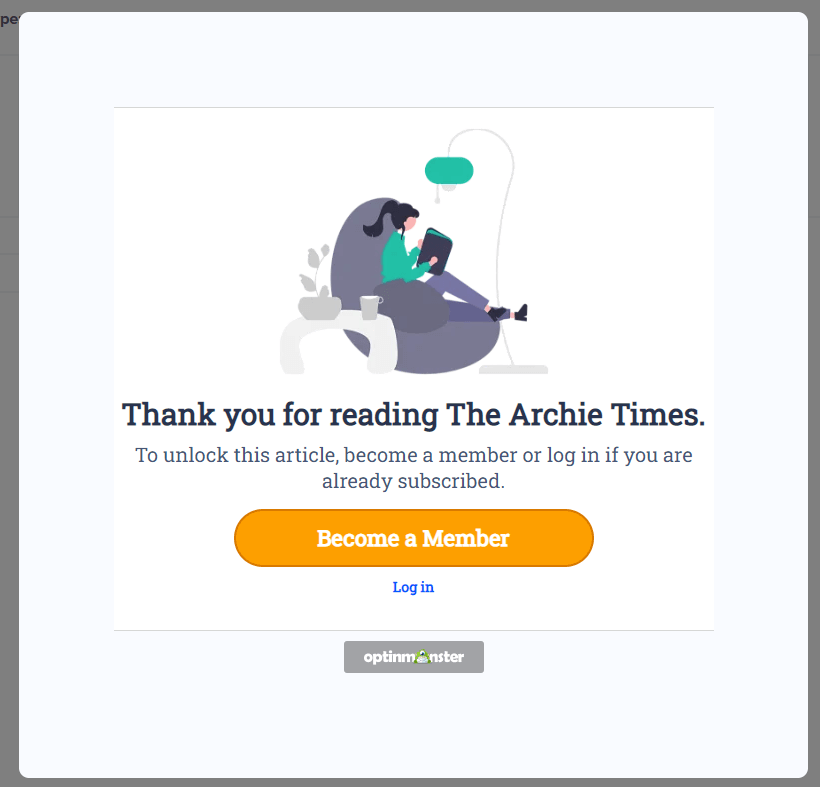 Podcast Floating Bar Template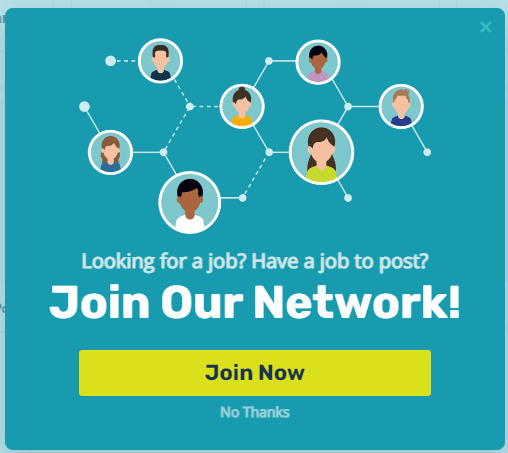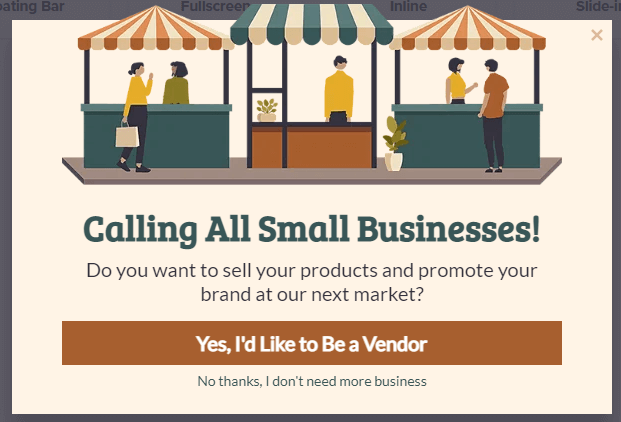 We're constantly working on creating new ways for you to grow your email list, generate leads, and increase sales.
We have dozens of high-converting features, hundreds of campaign templates, and the best customer service team in the entire market.
So if you have a website that gets traffic, you're just one click away from getting better results.
Ready to get started? Claim your FREE Done-For-You Campaign ($297 value)!
We think OptinMonster is the #1 Lead Generation software on the planet. It's the easiest way to grow your lists, leads and sales without a coder or graphic designer. And we're so confident you'll love OptinMonster, we'll even build your first campaign for you for free!
Plus, you get a 14-day money-back guarantee with your account. There's absolutely nothing for you to lose in this scenario.
Register for an OptinMonster account below!
Get Started With OptinMonster Today!
As always, we're grateful for your continued support of OptinMonster, and we look forward to bringing you even more ways to grow your business as quickly and efficiently as possible.