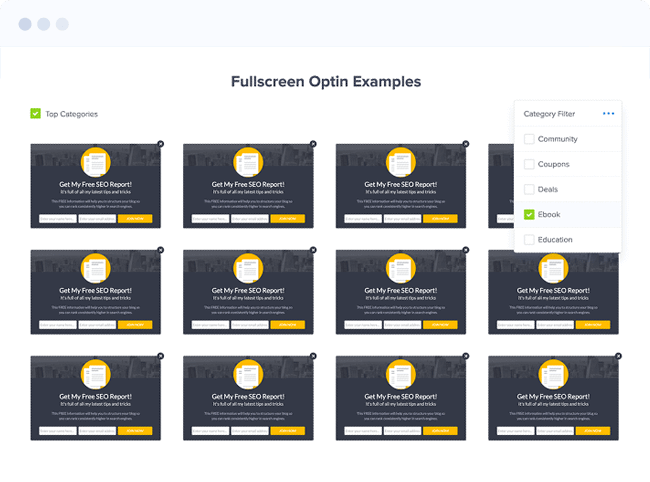 OptinMonster Galleries
Need some inspiration? Checkout our extensive galleries
It's not easy being creative, but sometimes all you need is a little inspiration. Our extensive OptinMonster Galleries provide you with amazing examples of beautiful, effective campaign designs that will help you reach your goals.
Learn More →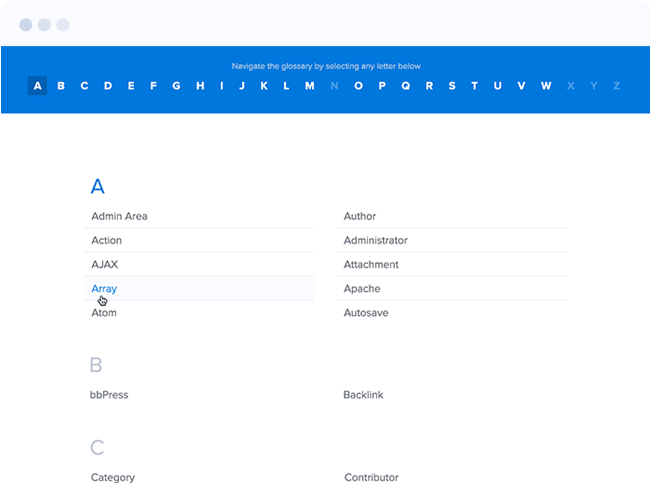 OptinMonster Glossary
Confused about the lingo? We've got you covered!
Not everyone is an expert in understanding all the various technical terms and that's why we've created a super useful, filterable database of all the lingo we and others use. Get yourself educated using our extensive glossary.
Learn More →