It's so exciting to be able to bring you news of OptinMonster updates and improvements every few weeks. This week, you'll hear about big changes to the OptinMonster plugin, as well as some great updates for Project Delight.
Let's dive right in, shall we?
OptinMonster Plugin Updates
You're going to love the updates to the OptinMonster plugin. Here's an overview:
Live preview works without the need to publish your campaign
Connecting OptinMonster to your WordPress account got a whole lot easier
Live Preview Works Without Publishing
Want to see what your campaign will look like on your website before you publish? You can!
From the Publish page of the campaign builder, click Preview Campaign.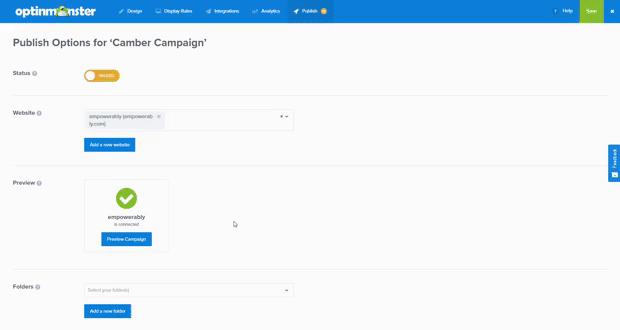 Another tab will open showing your site with a live preview of your optin.
Connecting OptinMonster to WordPress now Click-Based
Tired of going back and forth between different screens to cut and paste API keys to get your accounts set up? We are too.
Now, OptinMonster's authentication process is as simple as point and click. When you add the OptinMonster plugin to your WordPress site, you'll see the welcome screen. Click on Connect Your Account: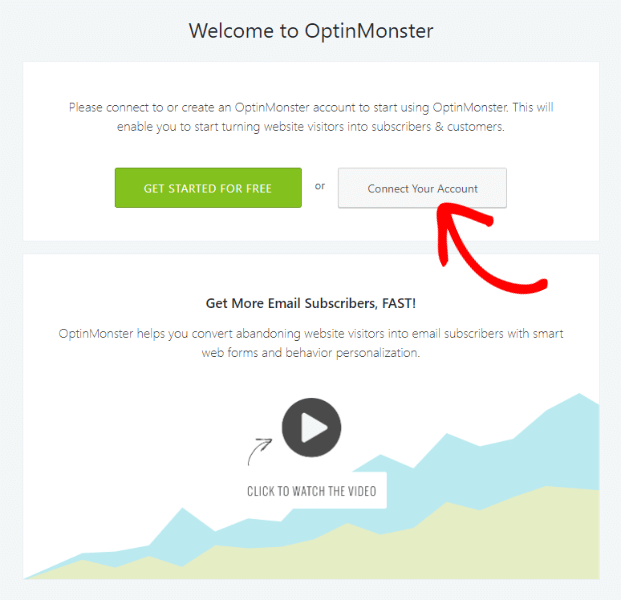 Next, click Authorize OptinMonster.

You'll see a login page if you aren't already logged in to OptinMonster. If you're already logged in, just click Connect To OptinMonster.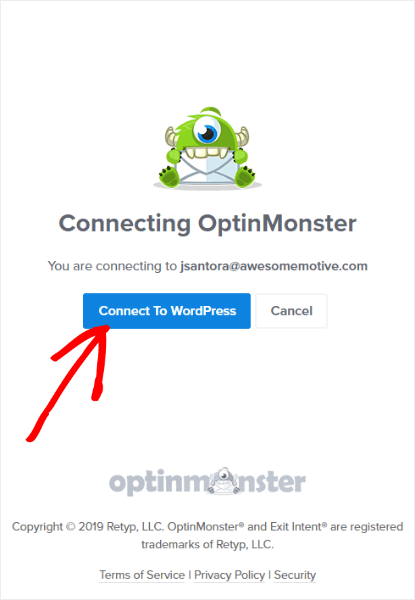 That's all there is to it. No more trying to remember where your API key lives.
Project Delight Improvements
Project Delight continues to bring you improvements to all aspects of OptinMonster.
Purchase Pageviews From Your Account
Need additional pageviews? You can now purchase them directly from your account!
From the Billing tab of your OptinMonster account, just update the number of pageview blocks you want and click Update.

Save and Exit Added to Campaign Builder
You'll now get a notification that you're trying to close a campaign with unsaved changes. You have the option of exiting without saving or you can click Save and exit to save AND close the campaign.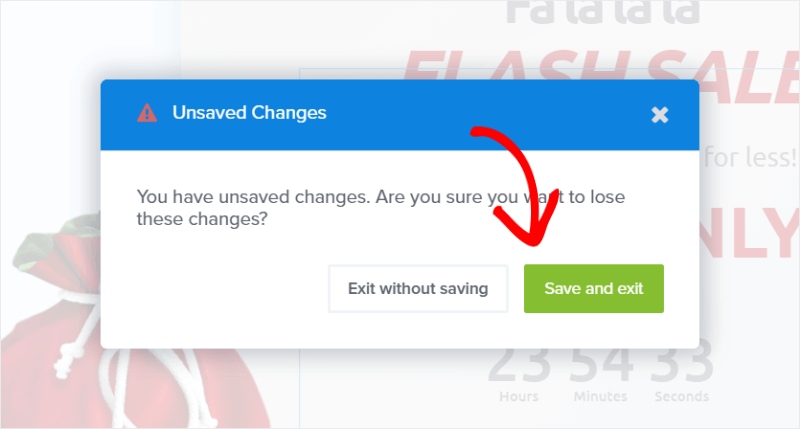 No more closing the alert, saving the campaign, and THEN doing what you were trying to do—close the campaign. Now, you can just save and exit and go on to the next one!
Improvements Made to Undo/Redo Function
You'll also enjoy an update to the undo/redo function. Specifically, it covers a lot more functions than it did after it first launched.
And, don't you worry, we're going to keep updating this function to make it even better.
Sizes and Dimensions Added to Campaign Builder
We're pretty excited about being able to show image sizes and dimensions in the campaign builder. Now, when you want to add images you won't need to wonder if they're the size you need because you'll see it right there.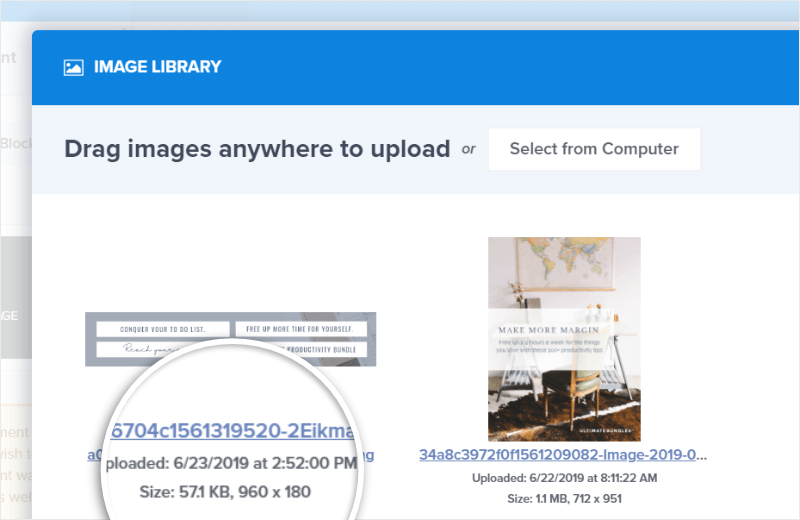 Coming Up…
In the coming weeks, you can expect to see exciting things happening with OptinMonster's eCommerce integrations (hi, BigCommerce!), more plugin updates, and even more mobile campaigns.