Inline campaigns just got a new effect that's going to knock your socks off.
It's called Attention Activation™ and it's going to turn your already high-converting inline campaigns into unstoppable lead-generating machines.
Here's how it works: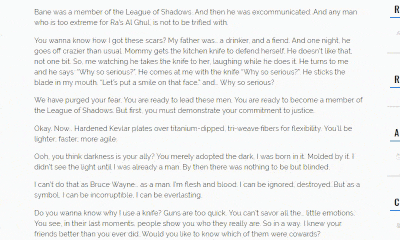 When a visitor scrolls through a page with an inline campaign that has Attention Activation™ enabled, the rest of the page will fade to gray.
Since the campaign itself stays normal, it will pull the visitor's focus, making the inline campaign the focus of the page.
As visitors continue to scroll, the page will return to normal. Pretty rad, right?
And we already know that inline campaigns perform.
Lilach Bullock uses inline campaigns to convert 57% of website visitors already. Just imagine what adding Attention Activation™ can do!
Get Attention Activation™: You can get Attention Activation™ for your inline campaigns with a Pro Plan from OptinMonster. Join today!
Adding Attention Activation™ to your inline campaigns is super easy to do.
From the OptinMonster campaign builder, simply click on the Inline Settings and slide the toggle for Attention Activation™ from red to green: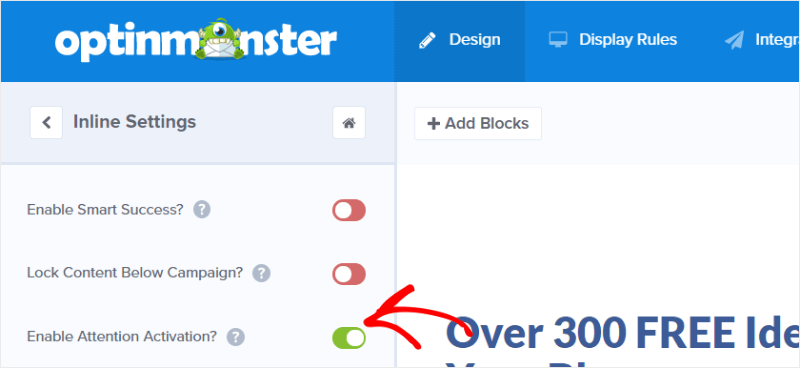 Save your campaign and you're all set!
Oh, and guess what? Yeah, it works on mobile. ?
Zapier + OptinMonster = Lead Generation Productivity, Automated
You've heard of Zapier (rhymes with "happier").
They're the ones that let you create automations, called Zaps, that will link functions across a wide range of business and productivity apps.
For instance, if you get a new email with an attachment in Gmail and want the attachment downloaded into Dropbox, then want to be notified on Slack that you have a new file in Dropbox… Zapier can make that happen.
Or, say you want to create or update HubSpot CRM contacts when you get a new OptinMonster lead.
Zapier and OptinMonster can make that happen.
And now, with Zapier's new OptinMonster lead trigger, it's easier than ever.
Here are just a few of the things you can do with Zapier and OptinMonster: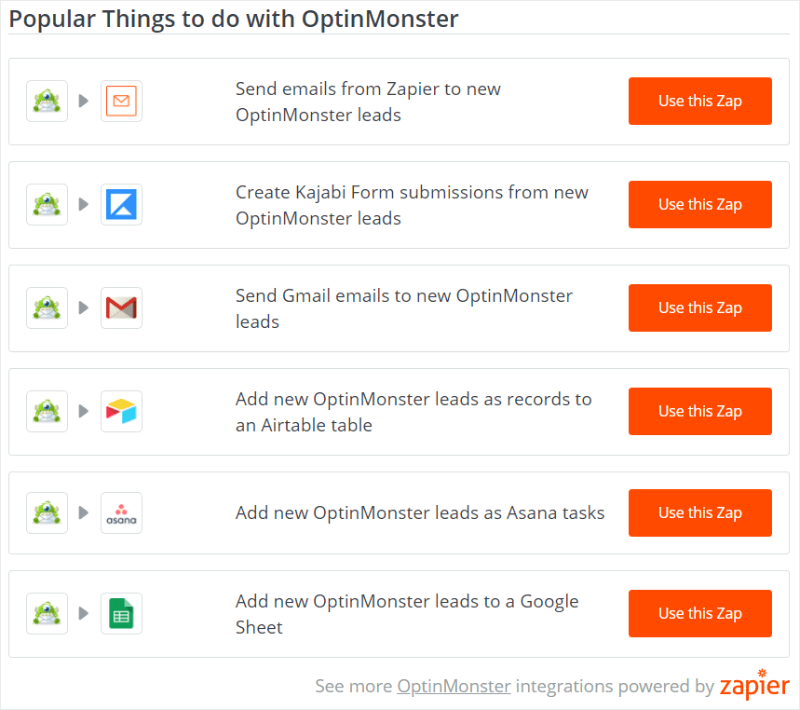 You can get started with Zapier for free, but with paid plans starting at just $20, we're sure you'll find the right plan for you.
What Else is Happening at OptinMonster?
OptinMonster University just released our 4th execution plan, and we're pretty excited about it. If you're interested in learning How to Create a Welcome Email Series That Sells, you should definitely check it out.
OptinMonster University comes free with any OptinMonster plan. We currently have 4 actionable execution plans with 2 more plans set to be released this quarter:
How to Write a Sales Promotion Email Series That Converts
How to Attract and Convert Targeted Traffic With Your Blog
There are also more than 30 guides, cheatsheets, templates, etc. available for download. ?
We know you're as excited about everything that's going on with OptinMonster as we are and we can't wait to bring you even more. In the meantime, get your OptinMonster Pro Plan and get your inline campaigns popping! Sign up for OptinMonster or click here to upgrade.