Over the last month, we have been testing a new OptinMonster feature on our site that a lot of you have asked about. Yes, I'm talking about the countdown timer.
Today, I am excited to share our brand new countdown timer campaign theme that a lot of you have been requesting.
We've been testing it on our own sites including OptinMonster, WPForms, and Envira Gallery – the results have been amazing!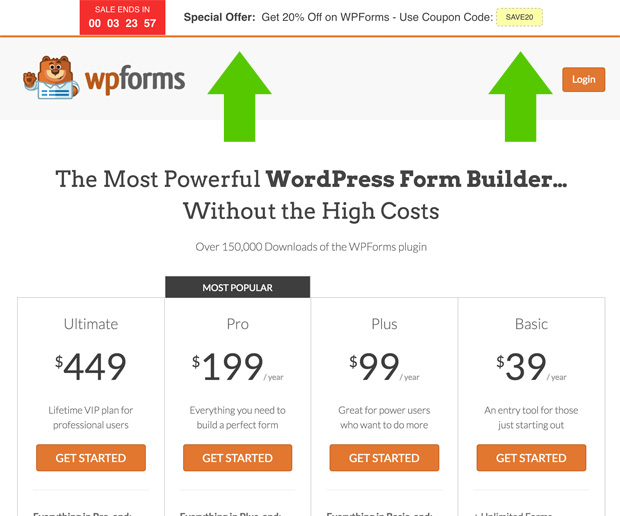 Now that testing is complete, we're excited to help you achieve the same boost in your conversions. Here's how to create a countdown timer campaign.
Static vs. Dynamic Countdown Timer
The Countdown theme is only available as a Floating Bar campaign. In the future, we will add more templates with countdown timer support.
The new timer has two different modes to choose from: static and dynamic.
The Static Timer looks the same to everyone who visits your site. You set the deadline, which is universal to every website visitor. For example, expire the timer on December 25th, 11:59 p.m EST.
You can select the end time down to the second, and choose your timezone as well.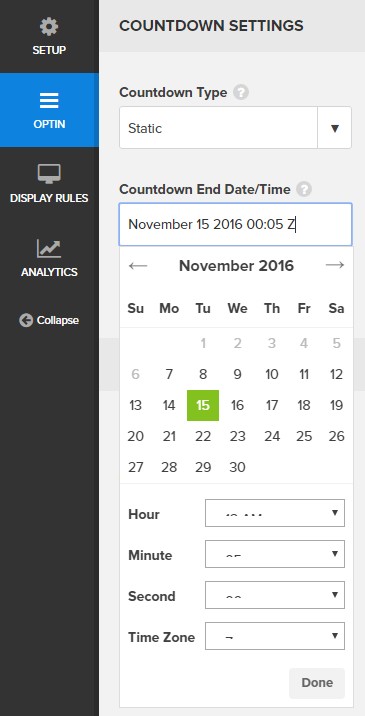 The Dynamic Timer is customized for each visitor. Instead of selecting an end date, you choose the length of the timer in days, hours, minutes, and seconds.
The dynamic timer will begin the countdown as soon as the visitor hits the page. That means that each visitor will see a different countdown.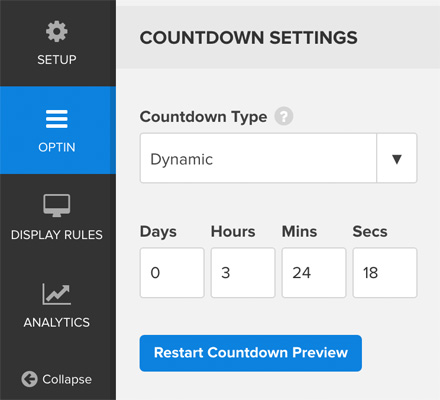 Now you might be wondering: What's the point of having a timer that's different for every user?
The answer is: urgency.
Creating a sense of urgency for your visitors is one of the best ways to boost your conversion rate. When our purchasing decisions are based on urgency, we automatically lean towards the "take action" route, because we're afraid of missing out.
This campaign is highly effective for promoting exclusive limited-time deals. Here are more details and examples on how to use urgency to hack your conversion rates.
If you're not using OptinMonster, and you want to use our new countdown timer to boost your own conversion rates, click here to try OptinMonster today and see why it's the most powerful conversion optimization software in the market.