It's no secret that one of the best ways to boost your conversion rates is by creating a sense of urgency with a countdown timer.
We've seen OptinMonster users get incredible results with countdown timer campaigns, like LifterLMS increasing revenue $23,700, or Cosmetic Capital boosting their leads by 300%.
And today, we're announcing an upgrade to make this tool even more powerful: new Countdown Timer Actions. Now you have complete control over what happens next when the timer runs out.
PLUS we're announcing new settings for minimizing your slide-in campaigns, a new beta program so you can be the first to try out new features… and a very cool upcoming feature to make personalizing campaigns easier than ever…
Let's talk details!
Powerful New Countdown Timer Actions
What happens when the timer on your countdown runs out?
As of today, that's 100% up to you.
You can now choose from 3 actions that will happen when the countdown timer ends:
Close the campaign
Go to a view
Restart the timer
If you choose to close the campaign once the timer runs out, the campaign disappears from your site – no muss, no fuss.
With the "Go to a view" option, you can choose to display another view (such as your campaign's Yes/No view or Success view) to all visitors automatically when the countdown ends.
This is a REALLY cool feature for limited-time sales events.
For example, you could use a timer to count down to the beginning of your sale…

Then once the timer runs out, you can show a different view to count down to the end of your sale. This view could offer visitors another chance to sign up, this time for free shipping.

After the event is over and your last timer has ended, you could show a simple success view asking visitors to sign up to be notified of the next sale. Just set the display rules to stop showing the campaign after whatever date you choose and you're all set.

You've just gotten 3 opportunities for leads, sales, and engagement from a single OptinMonster campaign.
You'll need a Pro plan for Countdown Timers, so get started or upgrade now!
Already have access? See our documentation on how to use Countdown Timer actions.
Double Your Chances to Convert With Minimized Slide-In Settings
What if you want to give your visitors a second chance to opt-in after they've closed your slide-in campaign?
Now it's easier than ever with OptinMonster's new and improved Slide Settings.
The Slide Toggle is a great opportunity to show your offer to the right people at the right time, catching them when they're ready to opt-in.
Normally, once an optin like this is closed, it's gone for good. Instead, you can keep the optin there for your visitors and let them decide when they're ready to engage. This can make an enormous difference in revenue and leads!
Based on user feedback, our dev team has simplified the settings here so you can easily design a killer collapsed slide-in optin view.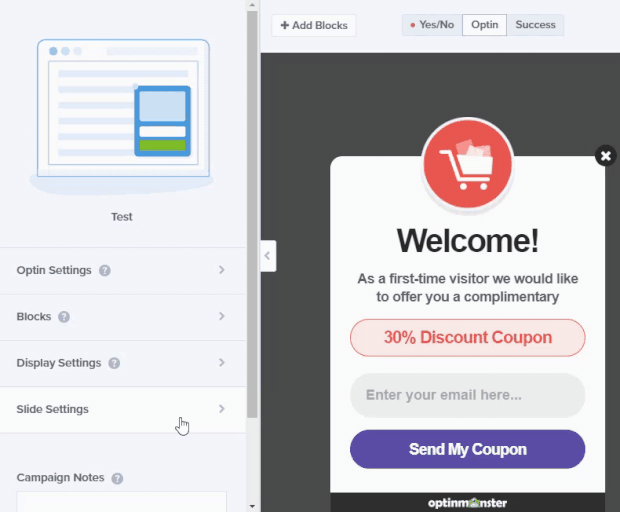 Here are more high-converting ways to use slide-ins.
Access to Cutting-Edge Features
For the first time ever, OptinMonster users can get exclusive, hands-on experience with brand new features before they've even been released! You'll not only be the first to hear about it, but you'll also be the first to put it to use.
You can opt into our beta program from your Account Settings. by checking the box next to the Beta Program option.

What New Features Are Currently in Beta?
When you opt into the beta program, you'll be the first to access undo/redo for elements!
With undo/redo you can try out different designs and undo them if you don't like how they look: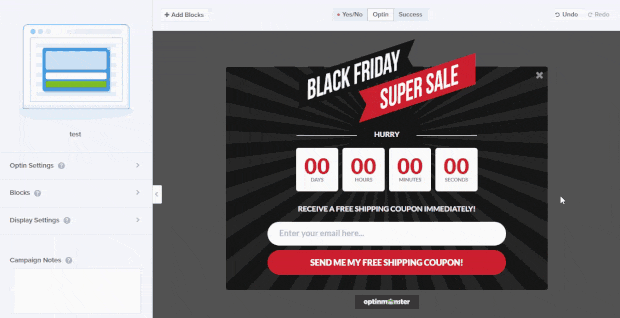 Undo/redo works inside all Element Blocks, such as:
Text
Optin fields
Buttons (including Yes/No)
Countdown timers
Coming Soon… Personalization Made Insanely Easy
At OptinMonster, we're focused not just on bringing you superior targeting and personalization features, but making those features insanely easy to use and get results.
We pioneered Dynamic Text Replacement to give you the power to create ultra-personalized campaigns with visitor names and other data.
And soon those powerful features will be easier to use than ever, with our brand-new Smart Tags.
Smart Tags will automatically pull in data for personalization without the need for any code – just a few clicks, and you can create an ultra-personalized campaign like this one that helps Expat.com grow its community by 30,000 members every month: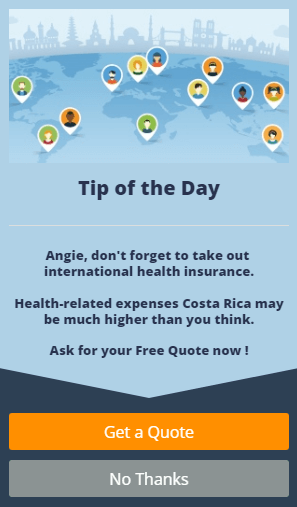 Did you know that almost 75% percent of consumers get frustrated when content isn't personalized?
Not only that, but nearly half of consumers spend more when their experience is personalized! Smart Tags will be an easy way to keep your visitors engaged and increase revenue at the same time.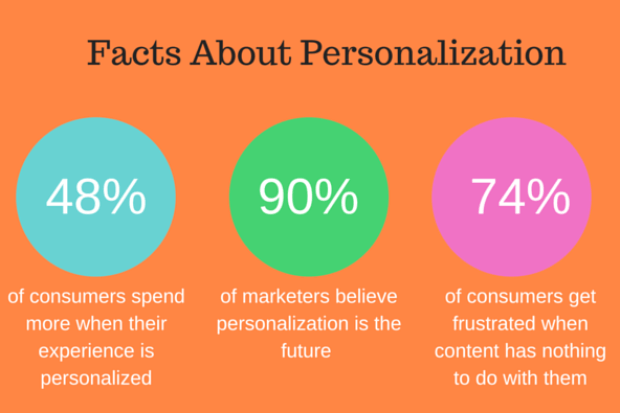 Stay tuned for more info about Smart Tags and other cool OptinMonster features!
Not using OptinMonster yet, but like what you see? It's so easy to get started! Join us today and start capturing more leads in minutes.