Marketing experts are constantly preaching that capturing attention is vital.
We agree.
However, getting eyeballs on your ads or traffic on your website is not enough. In fact, that's the bare minimum.
In a world where most markets are saturated, the goal of the "marketing game" is to KEEP attention.
If you have visitors on your website, but they leave in the first few seconds, what's the point?
If people watch your entire video ad but don't take action, was the investment worth it?
Most likely not.
So, to get ahead of your competition you need to change your main goal from capturing… to keeping the attention of your prospects.
And we're here to help.
To share a bit from behind the scenes, when making new updates and improvements to our software, we do it with a clear goal in mind:
"Helping OptinMonster customers CAPTURE, KEEP, and CONVERT attention into leads and sales".
Unsurprisingly, our latest updates are going to help you keep your visitors' attention long enough for you to persuade them to take action.
Smart Blocks
We added 3 new cool blocks that can be used in your campaigns
Using a progress bar in a campaign can keep your users invested  in the action they're involved in.
E.g.  If they have to fill in a form in order to receive a free guide, they will think twice before giving up when they see they have already completed 70% of it.
Giving up in that moment would mean losing the time and effort they've put into getting to that point.
This small detail alone can KEEP attention and increase conversions.
A smart list is an engageable list.
This feature helps your users interact with your campaigns with more ease. You can add a link to each item on the list, and personalize it however you want.
Adding social media icons to your campaign can be beneficial if you want people to engage with your brand on other platforms.
Maybe you want to build an audience on Facebook and then run remarketing campaigns to increase sales.
Maybe you wrote a piece of content that has the potential to go viral, and you want others to share it with their friends.
Whatever you reason, this is a great tool for giving a boost to your engagement.
New Templates
We added 17 new campaign templates, ready to be used with just one click.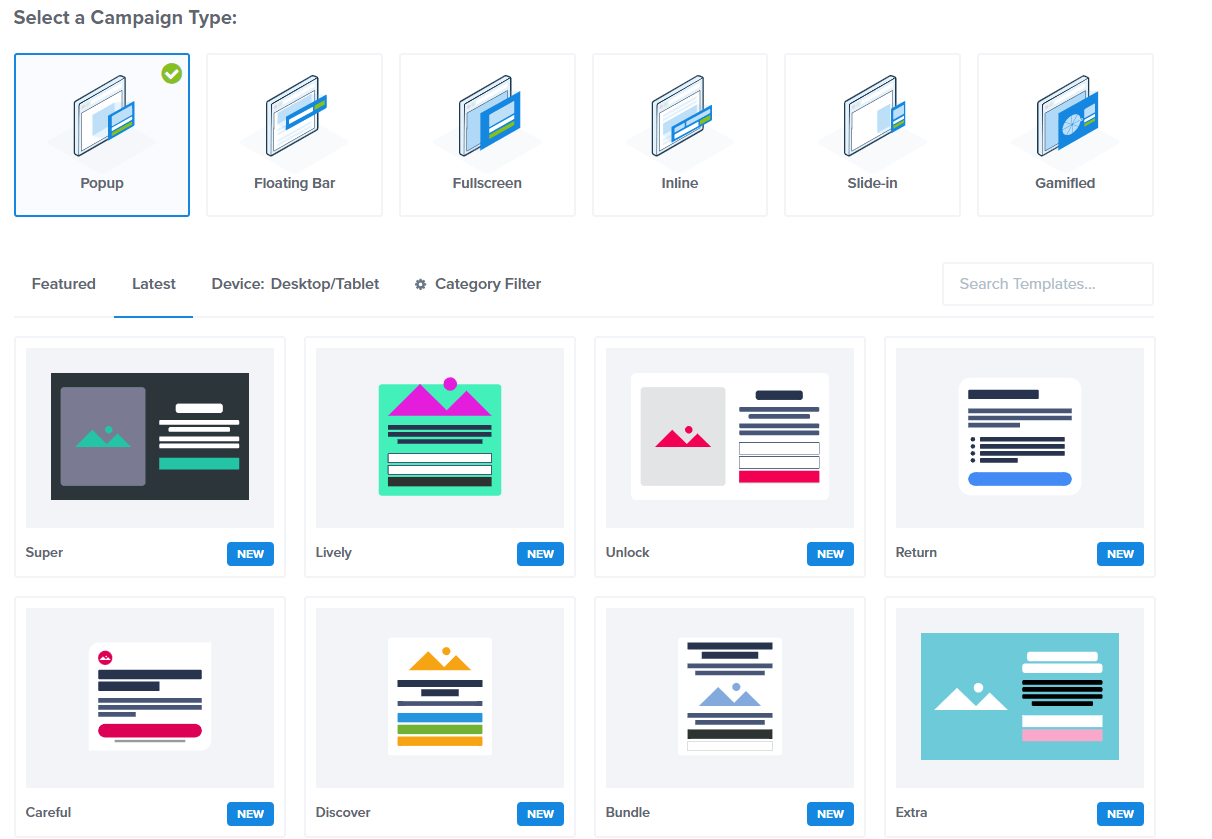 A mix of Fullscreen, Popup, Inline and Floating Bars… perfectly designed and proven to work!
To access these, create a new campaign and choose the templates option as shown below.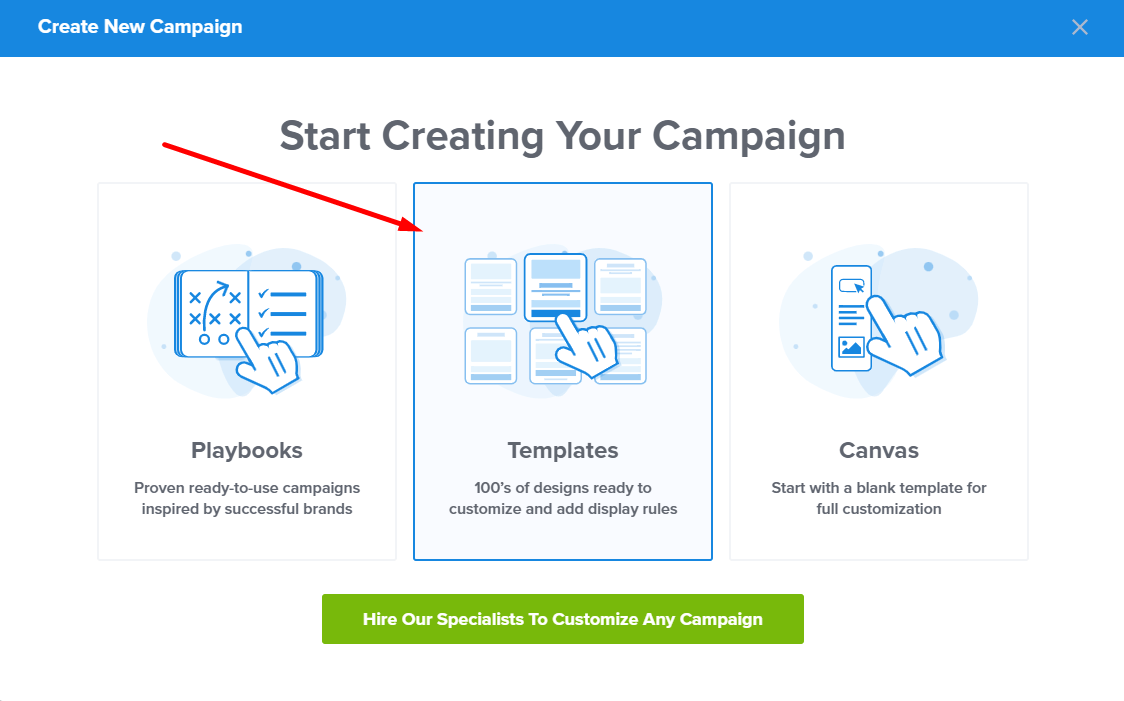 From there, you can preview and select any type of template you want.
For example, if you want to stop users from abandoning your form, you can use the "Careful" template: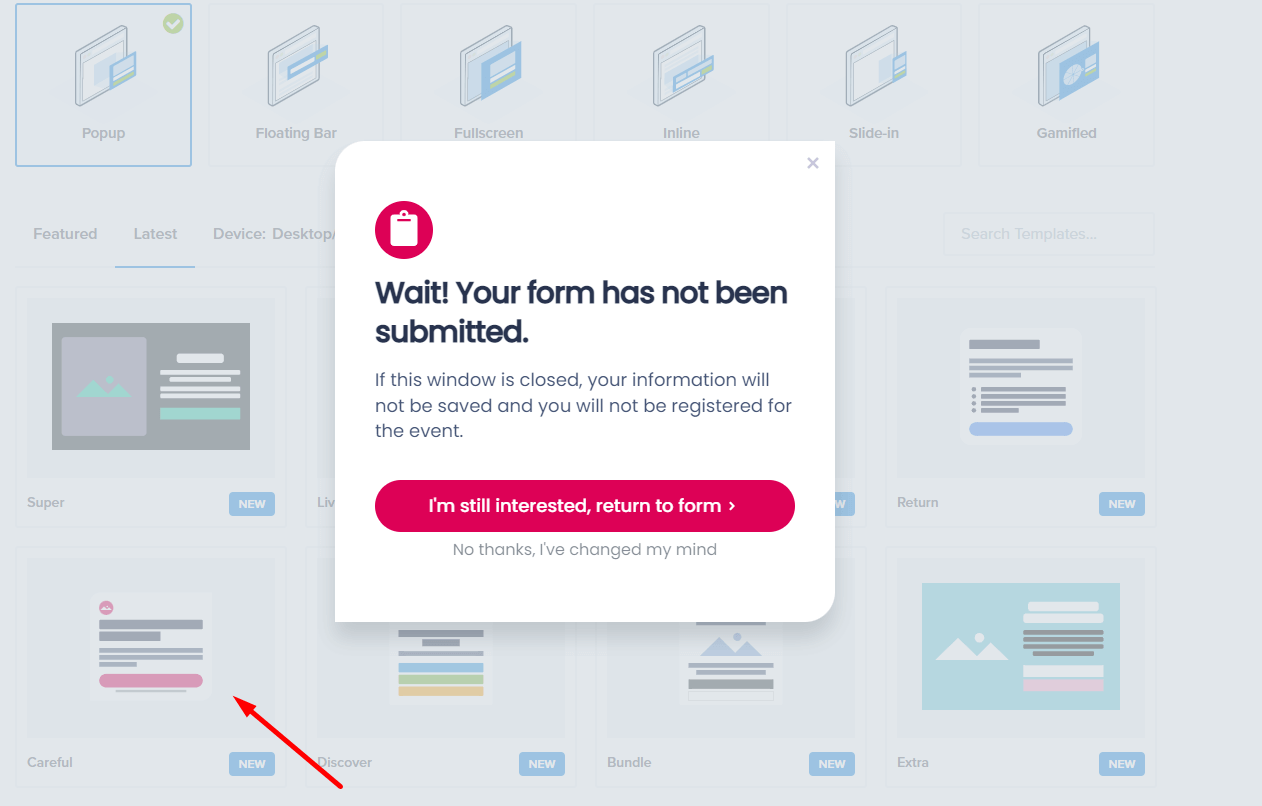 For most businesses, it takes less than 5 minutes to create a powerful campaign to improve engagement or conversions.
And we know this because hundreds of OptinMonster campaigns are created on a daily basis.
If you already have an account with us, try these updates on your next campaign, and watch how your engagement is growing.
If you don't have an OptinMonster subscription yet, here's our offer to you:
KEEP and CONVERT Traffic by Claiming Your FREE Done-For-You Campaign ($297 value)
Shortly after you register for an OptinMonster account, our team will reach out with an offer to design one High-Converting Campaign for you.
Plus, you get a 14-day money-back guarantee with your account. There's absolutely nothing for you to lose in this scenario.
Register for an OptinMonster account below!
Get Started With OptinMonster Today!
As always, we're grateful for your continued support of OptinMonster, and we look forward to bringing you even more ways to grow your business as quickly and efficiently as possible.