One of the most requested features we get asked for is the ability to collect phone numbers in your OptinMonster forms. We made that feature a priority and have been hard at work getting it ready for you.
Today we're happy to announce two new features that will save you time and help automate your workflows.
First, the new phone fields feature is now available for all OptinMonster plans.
Second, we've also added the ability to send your leads to multiple integration providers (email marketing / CRM services).
Let's take a look at how these new features will help your business.
Add a Phone Field to Your Optin Forms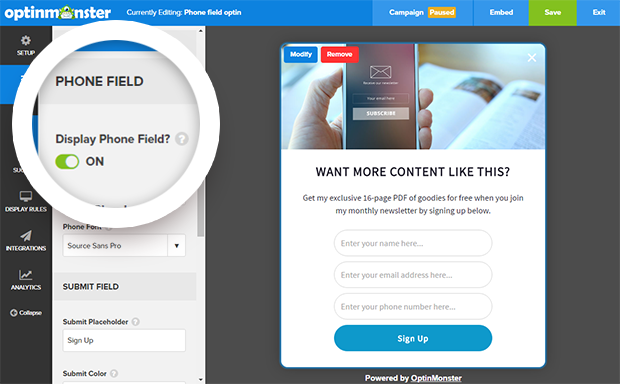 When building your optins, you'll notice a new option is available in the Optin menu.
After you scroll past the name field and email field, you will see the option to turn on the phone field. Like the other fields, you can edit the placeholder text and customize the styling options.
Phone field is available for all campaign types (lightbox, full screen, slide-in, etc).
For the best possible display, the phone field currently works on all templates that have the form fields stacked vertically (this is majority of our templates).
We're working now on redesigning the few horizontal templates, so that the phone field can be included with those too.
Send Data to Multiple Providers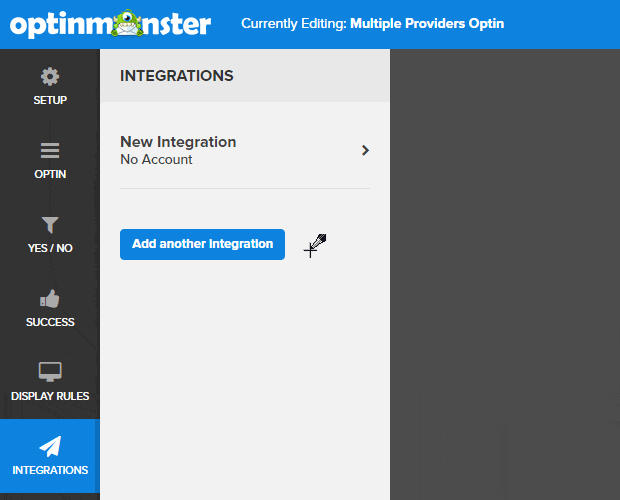 Have you ever wanted to send your lead details to multiple providers?
Perhaps you use Constant Contact for email newsletters, but you use Salesforce as a CRM.
Now you can easily send your leads to both providers from a single OptinMonster form.
This was one of the most requested features from our enterprise clients as well as our power users.
Whether you're doing a joint-venture marketing campaign or just want to create a lead backup, you can now do that from within OptinMonster.
We hope these new features will help to save you time and collect all the information you need to grow your business!
Thanks as always for all your feedback and support. We look forward to helping you improve your conversions.
Syed and the OptinMonster Team