Are you sitting down? You might want to sit down for this. It's pretty exciting.

We're so very excited to introduce you to the brand new—and incredibly, ridiculously, slick—OptinMonster Campaign Dashboard: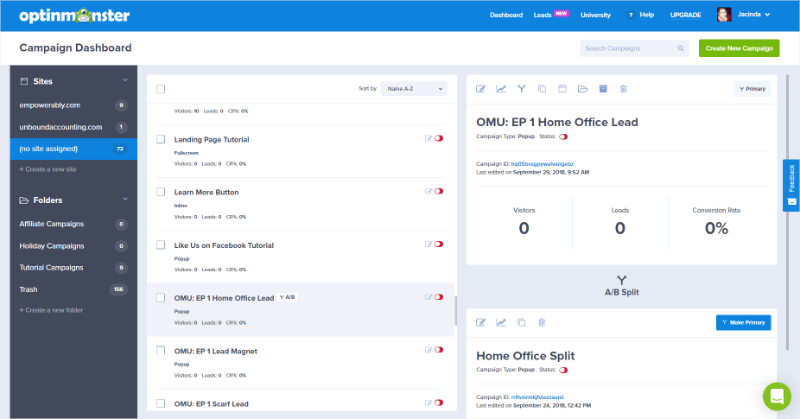 This Campaign Dashboard is so new that it's currently only available in our Beta Program. And only to OptinMonster customers, of course.
Want to get in on the beta testing fun? It's easy to do!
Go to your OptinMonster account and scroll down to the Advanced Settings. Then, you just have to make sure that the checkbox next to Beta Program is selected and save your changes.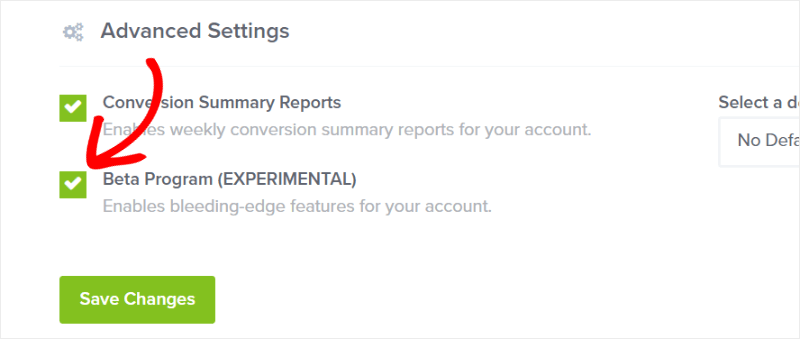 After that, you'll have access to all the newest features right after we do!
Now, let's take a closer look at this Campaign Dashboard.
OptinMonster's New Campaign Dashboard
One of the first things you'll probably notice is that you have a list on the lefthand side of the Campaign Dashboard showing your sites. But there's also something that you didn't have before: folders.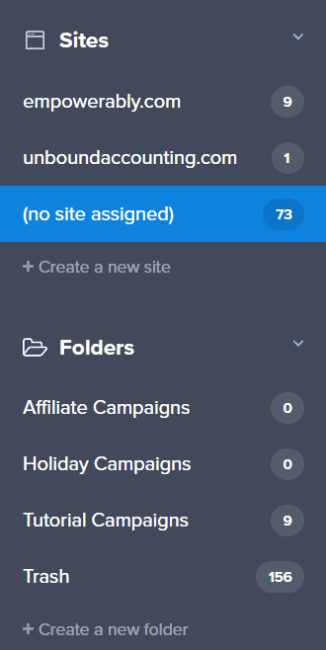 Folders are a gamechanger for organization and ease-of-use and we're thrilled to be able to offer users the ability to create completely custom folders so you can organize your campaigns in whatever way makes sense to you.
Creating a New Folder
Creating a new folder is pretty much the easiest thing in the world. You just click on Create a new folder, give your folder a name, and click Create Folder.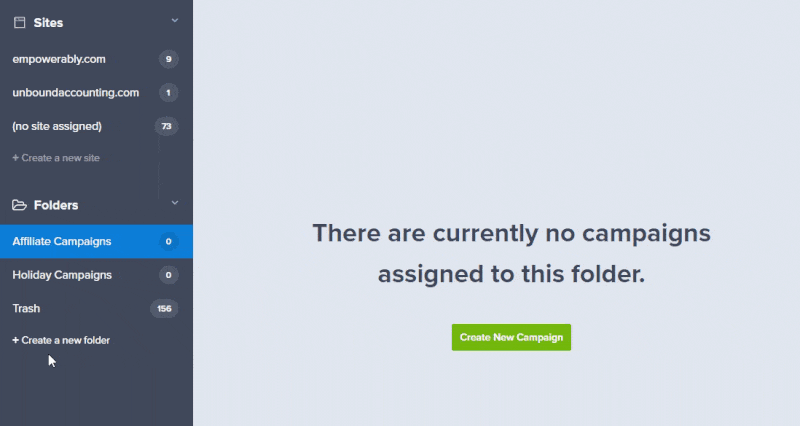 Your folder shows up in the folder list, easy as that!
Organizing Your Campaigns
After you've created a folder, you can create a new campaign directly from that folder or add existing campaigns to the folder.
To organize your existing campaigns into folders, just select campaigns you want to add to a specific folder to bring up additional tools at the bottom of the Campaign Dashboard: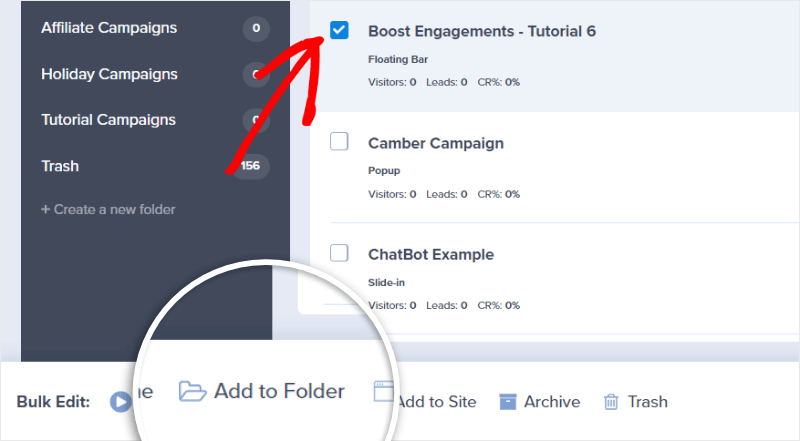 Click on Add to Folder to bring up your list of folders: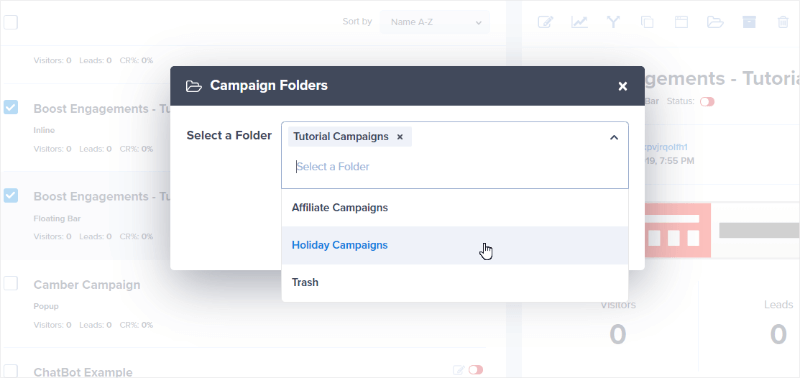 You can choose one folder or many folders to which to add your selected campaigns!
Give Us Your Feedback
We encourage you to enroll in our Beta Program and have some fun with the new Campaign Dashboard. And, of course, let us know what you think!
You'll see a feedback tab on the righthand side of the screen. Feel free to click that and let us know what you love or don't love so much: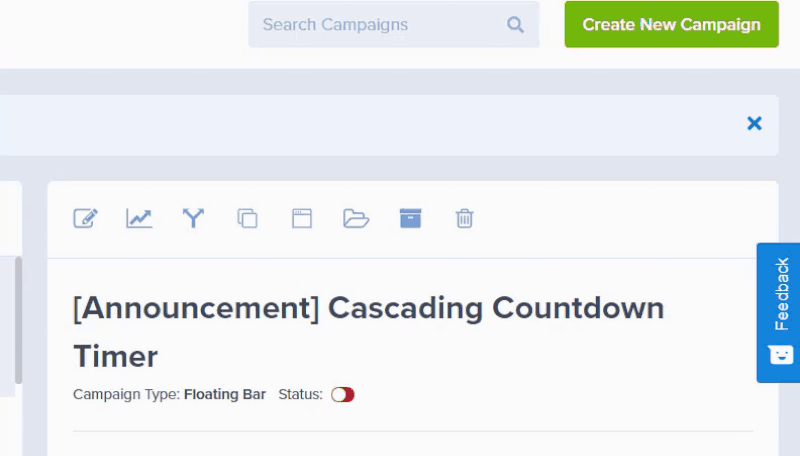 Live Campaign Previews
As if the new Campaign Dashboard wasn't enough, our awesome Product Team made it easier than ever to preview your OptinMonster campaigns before you let them loose on the world.
Now you can see exactly what your campaigns will look like on your website with the click of a button using campaign previews!
From the campaign builder, click on the Publish tab and click on the Preview Campaign button: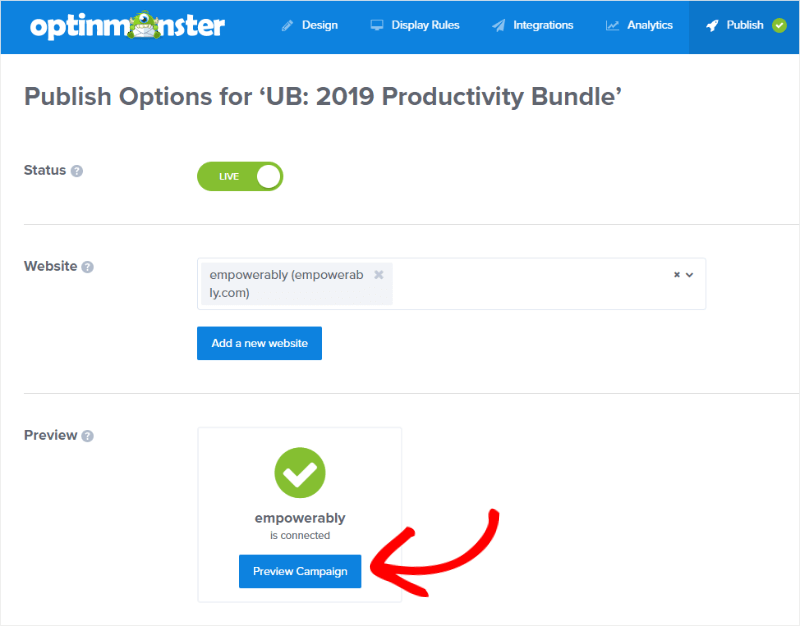 This will bring up a preview of your actual website with a live view of your campaign: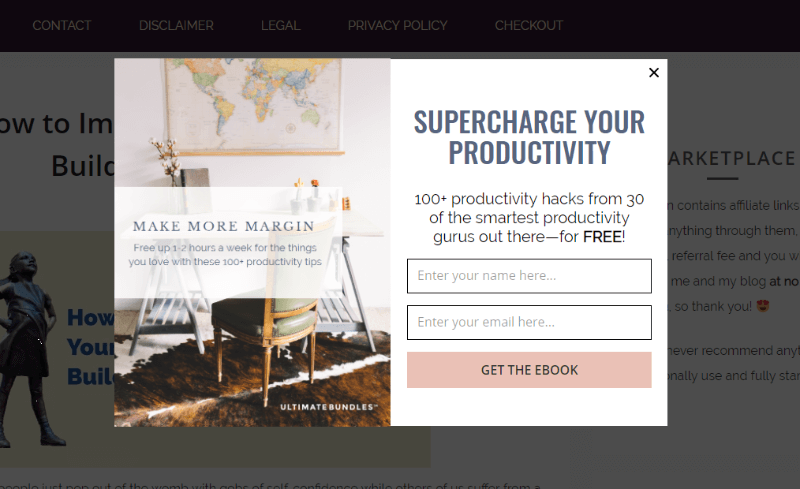 No more guessing what your campaign will look like on your site; you can see it, live and in color!
Easily Add Additional Site Licenses
But wait, there's more… What do you do when you hit the maximum number of site licenses for your current plan?
Simply click to add additional site licenses to your account, of course.

That's right! If you need additional site licenses for your current OptinMonster plan, you can simply add them and check out: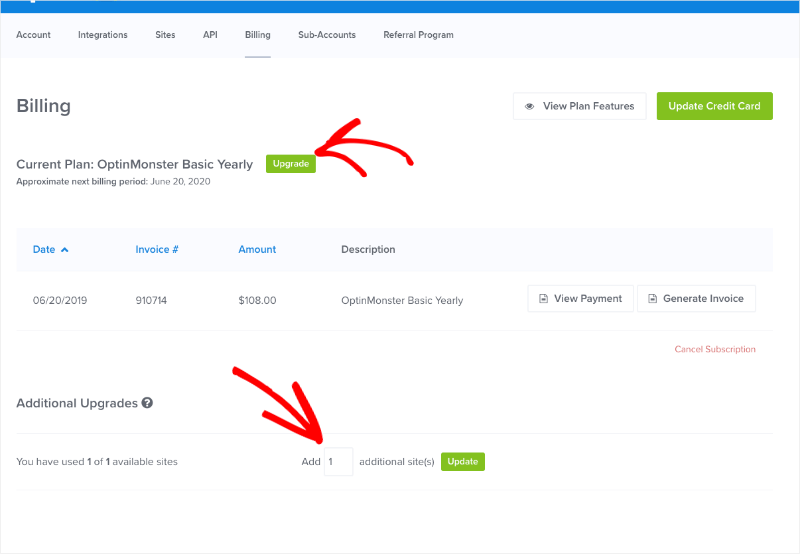 Stay Tuned…
There are some monster changes coming soon for the WordPress plugin; you can start getting excited now because, yeah, they're that cool. We're talking designs, widgets, and the integration with WordPress… Wow!
We're also making some cool changes to our color picker to make it a whole lot easier to use – and adding swatches. Here's a sneak peek of one of the ideas we're playing around with: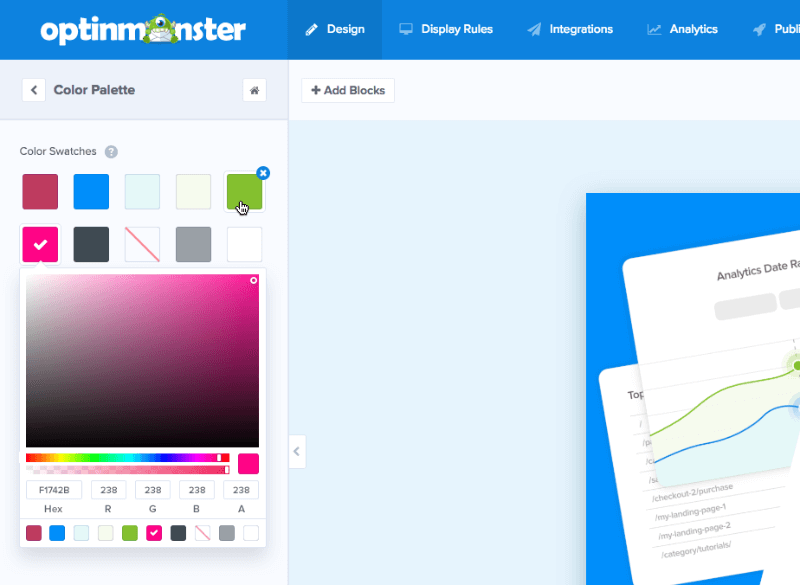 And, we've got some BIG eCommerce integrations coming up quick! Get started with OptinMonster today and find out exactly why we're the best at helping your business succeed.