Many website owners and bloggers want to display their campaigns only when a user views the second page on their site because it shows that the user is interested in the content. Showing your campaign on second pageview can help conversions. Using OptinMonster, you can choose to display your campaign only on the second pageview by following this guide.
---
Step 1 – Create or Modify a Campaign
To get started, you'll want to create a new campaign if you don't already have one you want to show on second pageview. Or modify an existing campaign from the OptinMonster Dashboard by selecting the Edit button.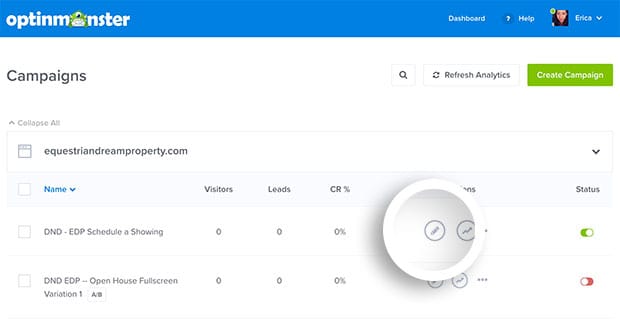 Step 2 – Display Rules
On the left side of the Builder, select the Display Rules tab.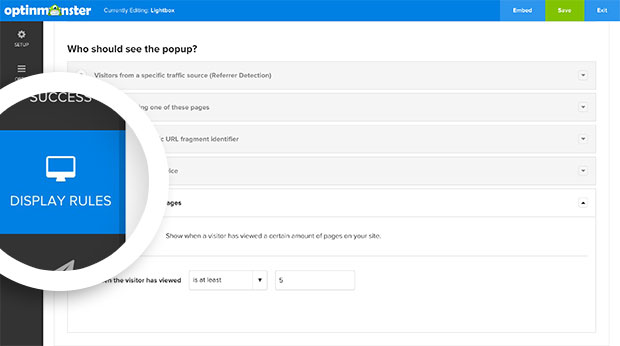 Step 3 – Activate Pages Viewed Option
Next, activate the Visitor has viewed 'X' pages option.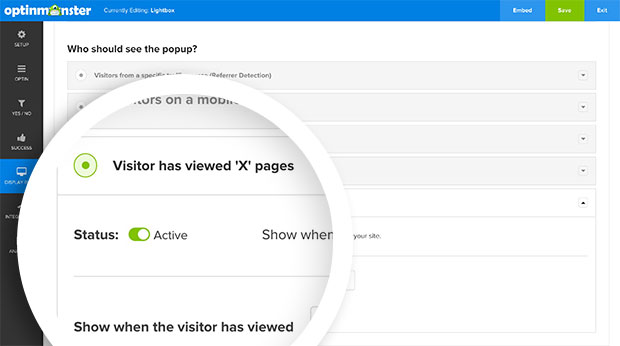 You can then configure the specific rules you want to use to show your campaign based on the number of pages viewed with the Show when the visitor has viewed options. From these you can choose:
equals
is more than
is less than
is at least
is no more than
Followed by the number of pages you wish to set. To display your campaign on second pageview only you'll choose the equals option followed by 2 to indicate second pageview.
To show your campaign on every pageview following the second page choose the is at least option followed by 2 to indicate second pageview and every pageview thereafter.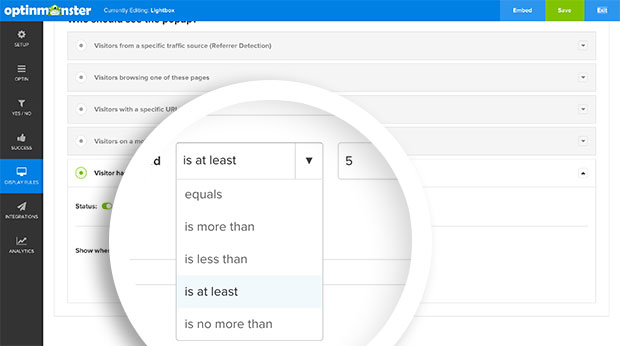 That's all, your campaign will now appear on the second pageview instead of first. This can increase user confidence on your site and help you quickly grow your email list.
---
FAQs
Q: I've set my campaign to load on second pageview, but it's not appearing. Why?
A: Check that you've visited at least one page of your site where the campaign is embedded first before navigating to the second page of your site where the campaign is embedded and expected to appear. A pageview is only counted if this specific campaign is embedded on the page you've viewed.