Do you need to add, edit or delete a ruleset for your OptinMonster campaigns? We make it easy to manage your rulesets! Follow this guide for a walk-through of adjusting your rulesets in OptinMonster.
---
What are Rulesets?
A ruleset is a collection of "rules". Each ruleset can have 0 to many rules. For each campaign, only 1 single ruleset needs to have all of its rules pass in order for a web visitor to see that particular campaign.
Because only one ruleset must have its rules pass in order for a campaign to show, this means that rulesets operate as OR operators in a technical sense, as opposed to the rules within a ruleset, which operate as AND operators.
How to Add a Ruleset
In the Builder, click on the Display Rules tab.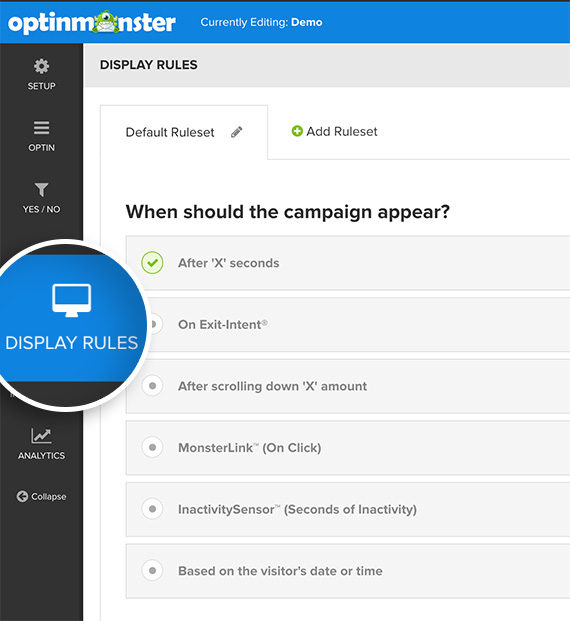 Click Add Ruleset at the top of the page.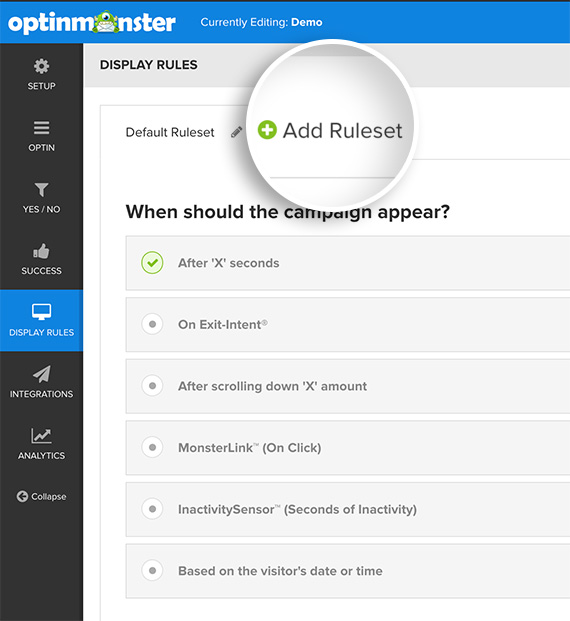 The Add Ruleset text will change to a text box for you to give the new ruleset a name. Give the ruleset a descriptive name and click Save.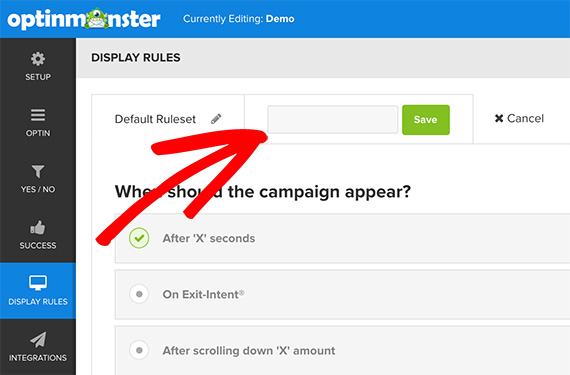 Once you have saved, there will be a new tab with the ruleset's name.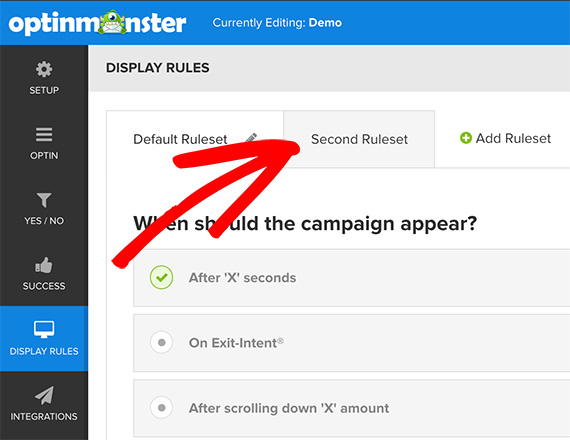 You can then click on the new tab to add, edit, and delete the rules for that ruleset.
How to Rename a Ruleset
To rename a ruleset, click the pencil next to the name of the ruleset.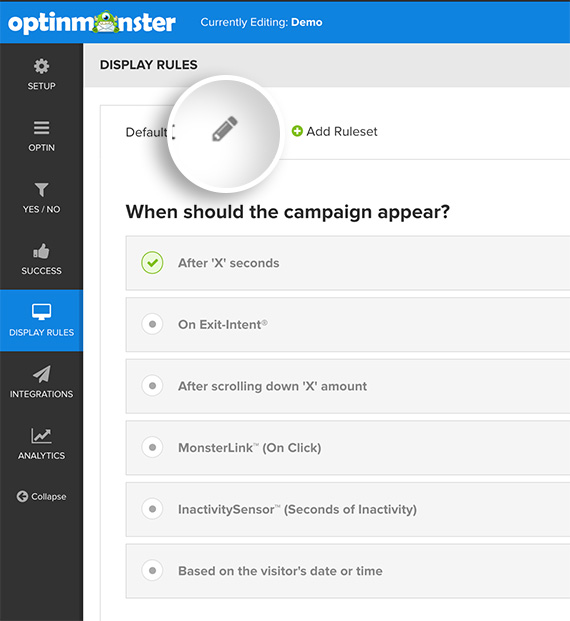 Then, enter the new name of the ruleset and click Save.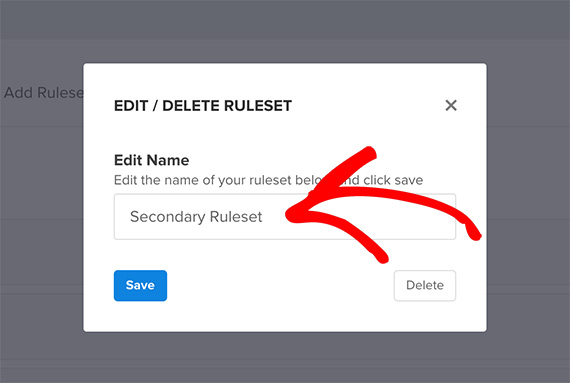 How to Delete a Ruleset
To delete a ruleset, click the pencil next to the name of the ruleset.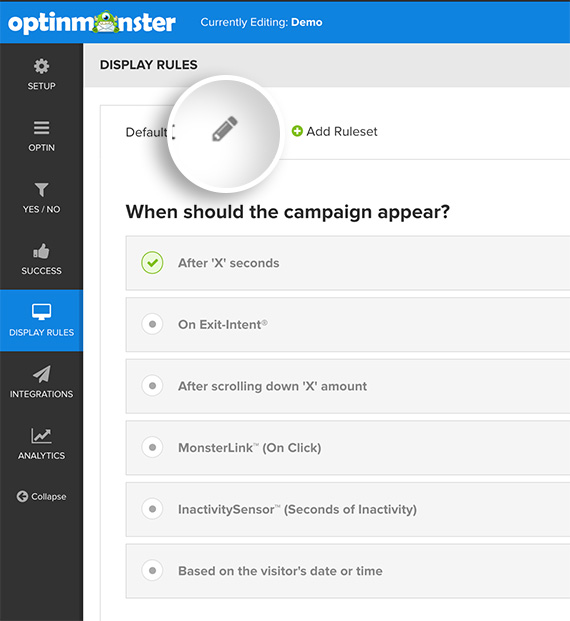 Click the Delete button.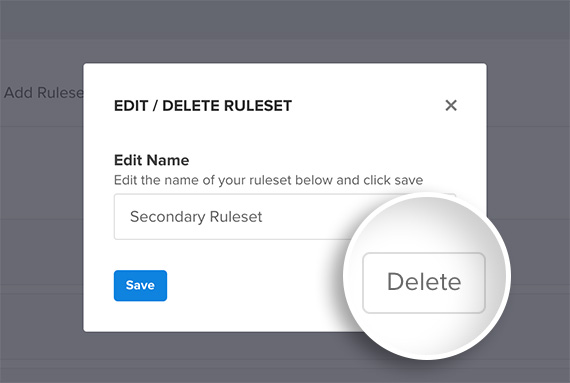 NOTE: Each campaign must have at least one ruleset. If your campaign only has one ruleset, you will not be able to delete it until you create a new ruleset.
Ready to configure your display rules? See our post on how page-level targeting helps you generate more leads.