Did you know that 8 out of 10 eCommerce visitors who add an item to their cart will leave the store without buying?
And according to the Baymard Institute, abandoned carts lead to an estimated $260 billion in recoverable lost revenue for online retailers.
There are few things more frustrating to an eCommerce business owner than an abandoned cart. The good news is, there are proven ways to reduce your cart abandonment rates without totally overhauling your e-commerce store. In this execution plan, we'll teach you th best way to reduce shopping cart abandonment and keep your sales on track: exit-intent popups.
Why Exit-Intent?
If you've never used exit-intent popups, this is a huge opportunity for you to maximize your conversions.
Exit-intent popups can be installed on any page, including shopping cart and checkout pages, and work by detecting when a shopper is about to leave the page. It then sends a popup message that encourages shoppers to stay by offering a deal or presenting more information.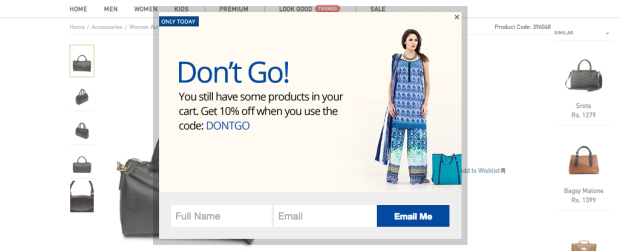 With OptinMonster's exit-intent technology, you can present an even more targeted offer by displaying a different message depending on which item(s) the shopper has shown an interest in, or which pages on your site they have viewed.
And if there's one thing we know for sure at OptinMonster, it's that exit popups work.
We mean seriously work.
The US Student Loan Center used exit-intent technology to increase sales by 10% with this popup: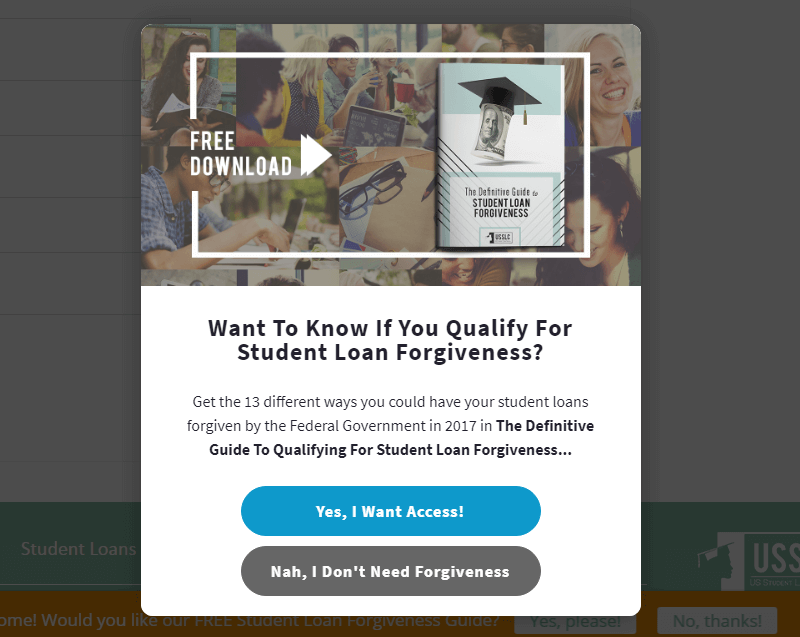 Adding this exit-intent popup with a form to ask a question helped LifterLMS boost revenue by $23,700 in just 5 months.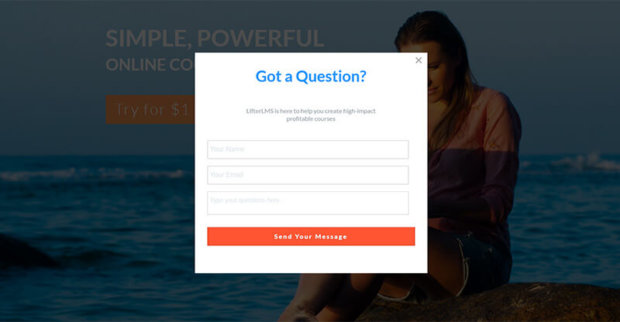 Scott Wyden Imagery used exit-intent to offer a 10% cart discount to his abandoning visitors and was able to recover 21% of abandoned carts!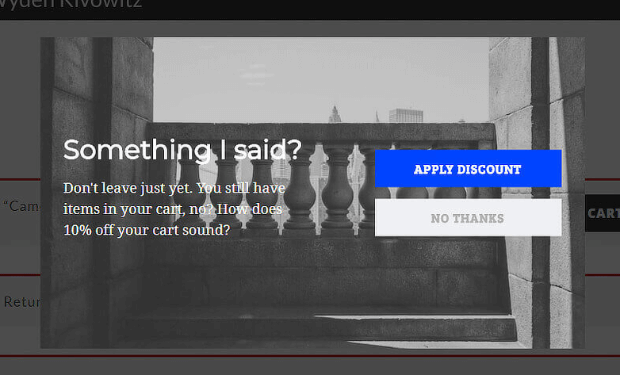 Exit-intent technology allows you to make one last-ditch effort to convert visitors as they are about to leave your site.
Exit-intent popups work because they demand attention. Adding an exit-intent popup with an offer to your shopping cart page means that every person trying to abandon a cart will be given a chance to convert.
Ready to create your own? The first step is deciding on your offer, which you'll do in Lesson 1.