Social selling is one of the most overlooked forms of marketing since many people are confused about what it means in the first place. In a nutshell, social selling lets businesses laser-target an audience and build a relationship with networks, bringing in more business. And there are plenty of social selling statistics out there to prove that it works.
Not convinced that social selling will work for you? In this article, we share a ton of social selling statistics that will convince you the benefits are real.
What Is Social Selling?
When you think about selling on social media, the first thing that probably comes to mind is ads or unsolicited DMs from brands trying to get you to check out their products.
You'll be interested to know that the most successful businesses on social media don't always go in for the sale right away. Instead, they start by building a relationship and nurturing prospects.
The term, social selling, can be deceiving since it doesn't involve any direct selling at all. Instead of cold approaching people with ads, promotional emails, or unsolicited phone calls, you're using social media to find prospects, build brand awareness, and build relationships with potential customers.
Most companies already have some sort of social selling set up. If you have a company account for any social network (Facebook, Snapchat, Twitter, Instagram, or LinkedIn), you're passively involved in social selling already.
Why Should You Use Social Selling?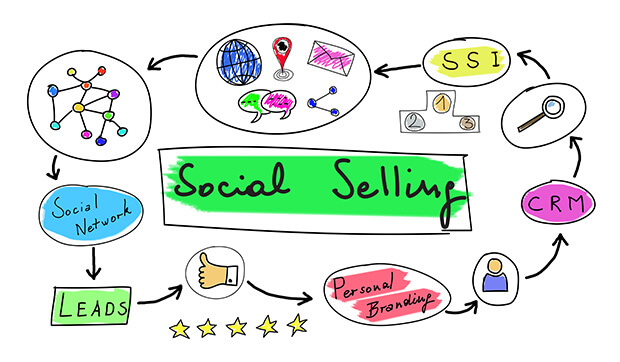 Well, the answer to this lies in the volume of people who use social media: currently, 3.2 billion! This means that social media has a global penetration of 45%.
It would be a shame not to open up your business to such a vast network of potential customers.
And, social selling works. Period.
How well does it work? Let's take a look.
Social Selling Statistics
78% of salespeople engaged in social selling are outselling their peers who aren't.
31% of B2B professionals say that social selling has allowed them to build deeper relationships with clients.
More than 10% of social sales reps have closed 5 or more deals due to being active on social media.
76% of buyers are ready to have a social media conversation with potential providers.
92% of B2B buyers are willing to engage with a sales professional who is a known industry thought leader.
53% of customer loyalty is driven by a salesperson's ability to deliver unique insight, easily done through social media.
A full 71% of all sales professionals and 90% of top salespeople are already using social selling tools.
That percentage gets even higher with the younger generation. 78% of Millennials say they use social selling tools.
On top of that, 63% of those Millennials say social selling is crucial for their business.
Social sellers are 51% more likely to achieve sales quotas.
Companies with consistent social selling processes are 40% more likely to hit revenue goals than non-social sellers.
39% of B2B professionals said social selling reduced the amount of time they had to spend researching potential leads.
84% of C-Level executives use social media to make purchasing choices.
33% of users prefer to contact brands using social media instead of making a phone call.
Nearly 50% of social traffic to B2B websites comes from LinkedIn
Social Selling vs. Social Media Marketing
Is social selling the same thing as social media marketing or advertising?
No. Social media marketing is the process of actually marketing online using different social media platforms and tactics. This could be anything from creating branded videos on Snapchat, using Facebook Ads, or creating sponsored posts on LinkedIn.
With social media marketing, the goal is usually to convert people there on the spot. You'll see that this differs from social selling, which is focused more on lead generation and nurturing, as we covered earlier.
Social selling and social media marketing go hand in hand to get shoppers to become customers.
Let's look at some important social media selling statistics to learn what social media marketing can do for your business.
How Effective Is Social Media Marketing?
73% of marketers believe that their efforts through social media marketing have been "somewhat effective" or "very effective" for their business.
Social media has a 100% higher lead-to-close rate than outbound marketing.
66% of marketers that spend at least 6 hours on social media per week have gotten more leads.
70% of business-to-consumer marketers have gotten their customers through Facebook.
Instagram earns roughly $4 billion in mobile ad revenue per year.
Retargeting ads can be used on Facebook to target 98% of non-returning users and turn them into customers.
In 2015, social networks earned an estimated $8.3 billion from advertising.
You can see that social media marketing is effective. And, it just keeps growing. If you aren't using social media marketing yet, you need to get on board. Here's why…
Why Businesses Need Social Media Marketing
90% of all marketers say social media marketing has increased their business' exposure.
91% of retail brands are using at least 2 social media platforms.
84% of CEOs and VPs say they use social media to help make purchasing decisions.
More than 50 million small businesses currently use Facebook Pages to connect with their customers.
Customers report spending 20%–40% more money on brands that have interacted with them on social media.
49% of people in the 18-29 age range report purchasing something after seeing a social media ad for it.
77% of Twitter users report feeling more positive towards a brand when their Tweet has been replied to by the brand's Twitter account.
77% of Millennials report making a purchase either online or in-store after seeing a product on Facebook.
93% of Pinterest users use the platform to make purchases or plan future purchases.
71% of consumers who have had a positive experience with a brand on social media are likely to recommend the brand to their friends and family.
Tips to Get Started With Social Selling
First of all, if you haven't already, you should set up a company account on the social media platforms that your audience use.
Facebook is a great place to start as it's the leading platform in terms of user volume. Other platforms to consider would be Twitter, LinkedIn, Instagram, Pinterest, and even SnapChat.
Once you're all set up, get in there and start social selling. Here are some tips:
Engage With Your Audience
The more you engage with people, the higher your brand presence will be. Engaging can be anything from liking and commenting to personally messaging people to let them know you enjoyed their last piece of content.
Don't be generic, don't copy and paste the same comments on all posts, and DON'T pay for automated liking and commenting tools. Actually spend time on social media and be as genuine as possible.
Pay Attention to What People Are Saying
People love to rant about their life on social media. Their ranting could be an excellent opportunity for you to swoop in and fill their gaps.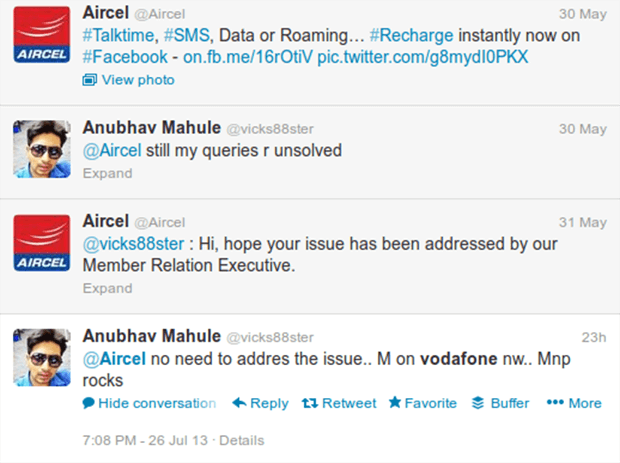 Your followers will probably end up sharing information about what they want and need. Check messages and mentions for recommendations and pain points. Being able to solve these for people will give you a natural opportunity for social selling.
Create Relationships
Creating relationships means staying in touch with new contacts over time. If you have anything valuable to share or contribute to them, let them know. They'll appreciate it and do the same for you.
Watch what they're posting, occasionally comment on their posts, and always give them a thumbs up. As long as you don't go overboard with affection, they'll be the ones to refer you to a friend or purchase your product if they need it.
Don't Neglect Existing Customers
With social selling, many businesses focus only on creating new relationships. But, it's important to continue building relationships with your existing customers as well.
Getting a new customer can cost 5X more than retaining an existing customer. And, if a customer has bought from you once, they're more likely to buy again…as long as you keep building that relationship.
So, make sure to interact with your existing customers on social media. If your existing customers aren't following you on social media platforms, be sure to encourage them to do so.
You can do this by embedding social media feeds on your website using a plugin like Smash Balloon.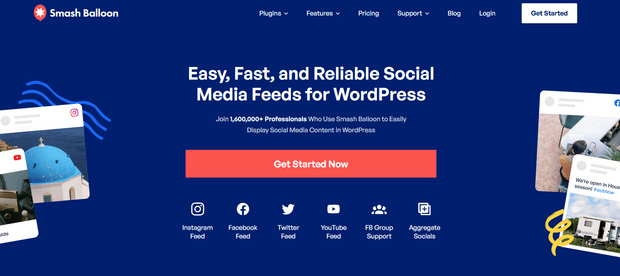 With Smash Balloon, you can quickly add an Instagram, Facebook, Twitter, or YouTube feed anywhere on your WordPress site.
Plus, your customers can interact with your social media content right from your own website.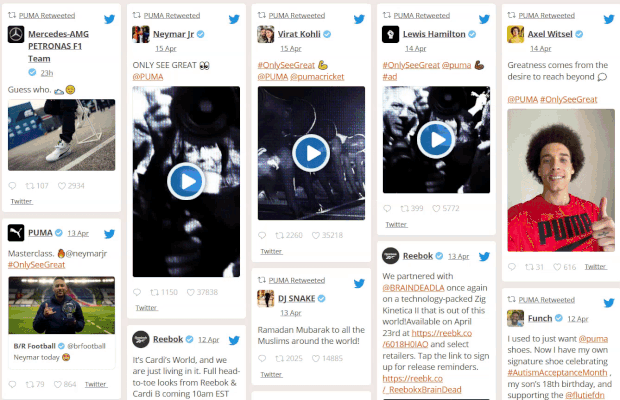 This makes it easier to boost engagement and nurture relationships with existing customers.
There you have it. Did all those social selling statistics convince you that social selling and social media marketing are good for your business?
Remember, social selling and social media marketing are related, but they're not the same. They're both powerful ways of converting customers, and, together could result in extremely high conversion rates for your company.
For some more helpful information, check out this article on 8 Social Media Feed Tools to Boost Followers.
Now, take a minute to sign up for OptinMonster so you can create a custom "Like Us on Facebook" optin. ?
Enjoy this data? Get blogging stats and facts and social proof statistics here.
Sources (aka, "we did the research for you")
Oberlo | DreamGrow | LinkedIn | eMarketer | Slide Share | Gartner | SalesForLife | Bambu | Buffer | HubSpot | The Content Factory | Lyfe Marketing | Jeff Bullas | Adweek | Lenati