Do you need some stellar copywriting templates to push through writer's block?
As a marketing copywriter, there's nothing worse than staring at a blank screen when a deadline's looming. Coming up with new ideas every day is a challenge, whether you're writing email campaigns, social media posts, website copy, or any other marketing copy.
So how can you get some new ideas, fast?
Copy templates, as well as copywriting examples from other successful marketing campaigns, can inspire you and breathe new life into your marketing copy.
Of course, finding those copywriting templates takes time, which is the one thing most busy marketers and small businesses don't have.
That's why we've put together this resource!
We've scoured the web to find the best templates and swipe files for copywriters, covering the most important areas of marketing copy. And we've focused on resources you can easily adapt for your own use, not just examples.
Our list of copywriting templates and copywriting formulas is subdivided for easy navigation.
Use this table of contents to jump straight to the area where you're looking for inspiration:
Headline Copywriting Templates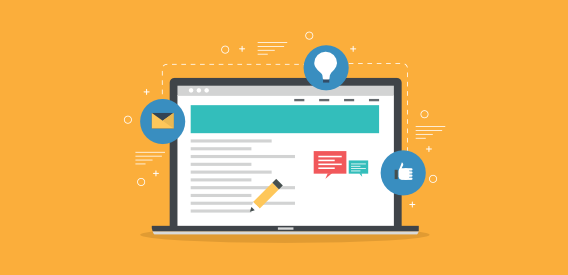 Let's start at the top, with the copy that determines whether people will keep reading your website copywriting. If you want to write better headlines, these templates will jumpstart the process. These guides will help you title your blogs, articles, tutorials, and more.
1. 11 Proven Headline Formulas That Sell Like Crazy – For many people, Copyblogger is a go-to resource for copywriting advice. In this list, direct response copywriter Dean Rieck shares his favorite headline copywriting formulas. He also explains why they work.
2. 22 Sure-Fire Headline Formulas That Work – Copyblogger is another known authority on writing headlines. If you want to try some different headline templates, check out this guide.
3. 5 Headline Templates to Make More Sales Today – Ray Edwards describes 5 headline copywriting formulas that are proven to be effective. The article includes a couple of examples of each.
4. 58+ Headline Formulas – Blog Marketing Academy's list of formulas is subdivided into headlines for tutorials, list posts, and other types of copy. The article also includes guidance on using emotional words in headline copywriting.
Email Subject Line Templates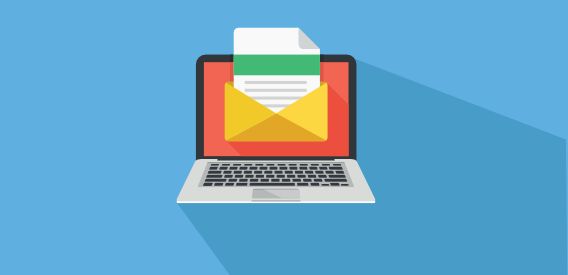 For marketers, email subject lines are just as important as headlines for other content. The purpose is the same: to get recipients to open emails and read more. This section contains email marketing swipe file examples you can use to nail those subject lines.
5. 184 Best Email Subject Lines And Why They Work (2023)– This is a handy resource available from our own blog. We also cover the psychological reasons why certain subject lines work and give plenty of examples you can use for inspiration.
Related Content: Email Subject Line Statistics To Help You Maximize Your Open Rates
6. DigitalMarketer's 101 Best Email Subject Lines – This list was last updated in 2020, but it's still a great source. The list starts with their top 10 email subject lines of 2020, and they provide open rate data and analysis for each one.  The post also links to their Ultimate Email Subject Line Swipe File. This lead magnet includes over 600 of their best subject lines from 2013-2020.
BONUS: Check out this case study on how DigitalMarketer boosted conversions with OptinMonster!
7. 150 Sales Email Subject Lines That Get Opened, Read, and Responded To – Writing sales emails? Then check out this list from HubSpot. They also explain when and how to use each email subject line.
Email Marketing Copywriting Templates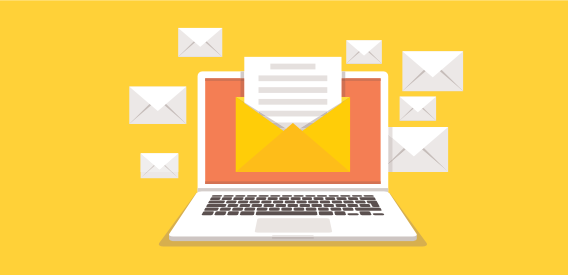 If you want to write better emails, it's essential to nail the body copy. In this section, we look at a few resources to help you do that.
8. 4 Bombproof Formulas for Openings That Grab Readers and Don't Let Go – Smart Blogger's list is intended for bloggers, but it works for email marketing, too. This guide walks you through how to grab readers' attention after they read your headline or open your email.
9. DigitalMarketer's Best Email Body Copy – There are some great email swipe examples to adapt in this roundup. The DigitalMarketer team shares what's worked for them. You can use their experience as a starting point to create your own email copywriting templates.
10. What to Write in Your Emails – When you optin for this lead magnet, you'll get an 86-page PDF guide to email copywriting. It's practically a full online course for email marketing copywriters!  The course includes 45 fill-in-the-blank email templates that you can start using today. These copywriting templates are organized by the goal or purpose of the email.
11. 23 of the Best B2B Email Marketing Examples – SuperOffice provides email copywriting examples that are specifically tailored to B2B marketers. You don't just get examples here. You also get an implementation guide. That makes it easy for you to apply these copywriting formulas in your own campaigns.
Call to Action Copywriting Templates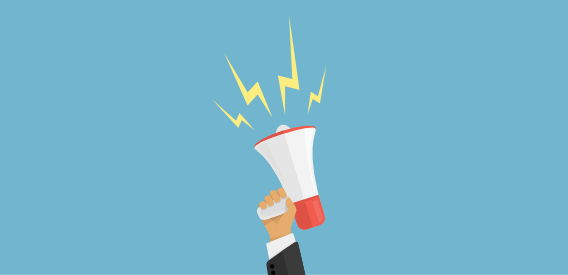 The call to action (CTA) is an essential element of successful, high-converting copywriting. In this section, we showcase some CTA copywriting formulas you can use to inspire your audience and customers to subscribe, sign up, or buy.
12. 130+ Email CTA Examples That Can Boost Your Conversion Rate – We offer our own comprehensive list of text you can use for the CTA buttons in your email marketing campaigns. The copywriting examples are organized by the CTA's purpose, such as sales, newsletter signup, and abandoned cart recovery.
13. 14 Real-Life Examples of CTA Copy YOU Should Copy – HubSpot explains exactly why each example works and which features you should emulate.
14. 21 Captivating Call to Action Examples to Steal – The Daily Egg, which is Crazy Egg's blog, provides examples of several types of CTAs. They also provide analysis for each copywriting example and advice on how you can create similar CTAs.
15. How To Write A Call To Action In A Template With 6 Examples – CoSchedule highlights the science of writing effective calls to action and gives examples you can copy in your marketing.
Product Description Copywriting Templates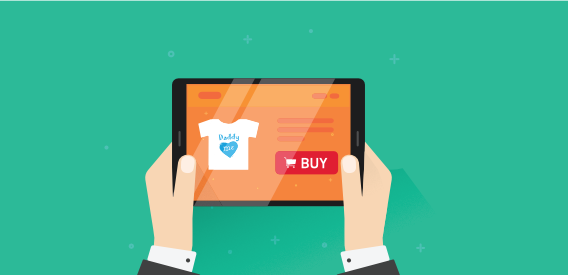 Product descriptions help buyers imagine using your products so they want to buy them. That's why they're such a crucial element of product pages. Here are a few copywriting templates to help you write better product descriptions.
16. How To Write Product Descriptions To Grow Online Sales – This resource by BigCommerce includes a simple copywriting formula for effective product descriptions:
[Paragraph(s) of Prose] + [Bulleted List of Specs or Product Features] = [Engaging Product Description]
Beyond this basic formula, they also provide tips and steps for crafting the best product descriptions for your target audience.
17. Product Descriptions that Sell: Template & Sample – Made Urban provides a small hub for optimizing your product description copy. The hub links to 2 articles to help you understand your customer base. Then, they offer a handy PDF worksheet as a lead magnet. This PDF includes 9 copywriting templates for your product descriptions.
18. How to Write the Perfect Product Description That Will Rank in Search Results – This article from Marketing Labs provides great advice on crafting SEO-friendly product descriptions. Plus, the article has a link to a downloadable guide, which includes 2 product copywriting templates.
Social Media Copywriting Templates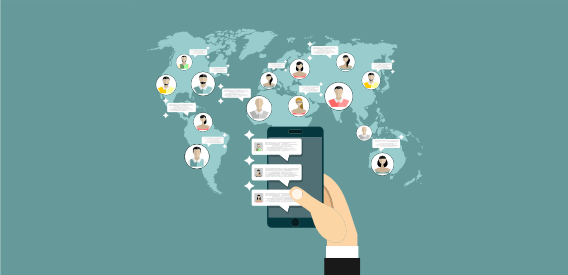 Social media can be a great way to boost engagement, conversions, and sales. Get some inspiration with these social media copywriting guides.
19. The Best Social Media Copywriting Guide to Be a Social Word Ninja – CoSchedule showcases 90 social media copywriting templates you can use today, covering Facebook, X (formerly Twitter), LinkedIn, Instagram, and other social networks. This article also includes guidance on hashtags and character limits.
20. 15+ Clever Types of Social Media Posts to Engage Your Followers – This social media guide comes from Smash Balloon, our favorite plugin for embedding social media feeds to your website. Under each type of social media post, they list at least one copywriting example to inspire your own posts.
BONUS: 9 Ways to Grow Your Email List With Social Media
Welcome Email Templates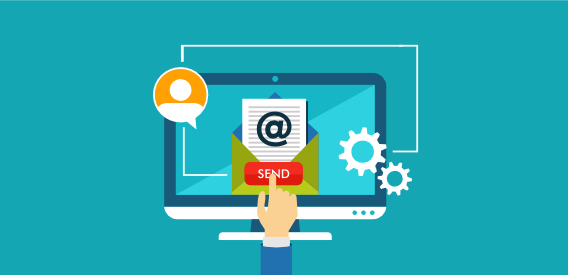 Welcome emails are some of the most important emails you'll ever send. They have a high open rate and set subscribers' expectations about what you'll deliver. Here are some copywriting templates you can use to create appealing welcome emails.
21. How to Write the Perfect Welcome Email for New Subscribers – On the OptinMonster blog, we walk you through the process of creating a great welcome email, including several useful examples.
22. 10+ Best Welcome Email Examples That Really Work (2023) – Shopify outlines the welcome email copywriting process, and gets your email swipe file started with 12 examples. They also provide copywriting templates for your welcome email subject line and body copy.
23. The Perfect Welcome Email Template – According to DigitalMarketer, the perfect welcome email has 5 parts. This article describes them, showing how the company uses this process in its own marketing. There's also a downloadable template for you to use.
24. 6 Welcome Email Templates that Do More than Welcome – Wishpond outlines 6 welcome email templates and shows how and why they work, so you can choose the best one for your purposes.
Cold Email Templates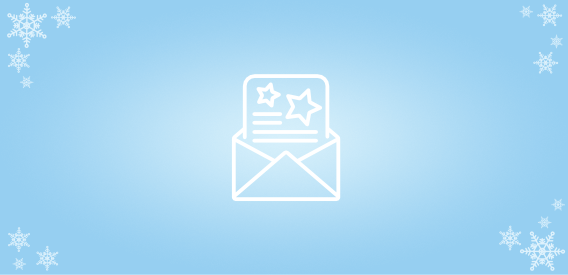 Sometimes you have to send an email to people who know nothing about you. That's called a cold email, and it still has to be crafted so you get the results you want. Here are some examples of how to do that.
25. The Best Cold Email Template To Crush Replies – YesWare gives 7 examples of cold emails that get replies. Each example includes annotations and a fill-in-the-blank template you can copy.
26. 15 Best Cold Email Templates (to Generate Better Leads) – The Close.io blog describes cold email copywriting templates that can turn those cold prospects into warm leads. They also share some high-converting copywriting formulas for cold email subject lines.
27. 5 Cold Email Templates for Freelancers – Ryan Robinson provides cold email templates that he used to generate $107,500 in sales in a single year. And he did so with a freelance side business! The email copywriting templates are also available as a free download.
28. 10 Cold Email Template to Boost Response Rate – Leadfuze has collected copywriting examples to use in different circumstances, such as following up after a voicemail. Since the article explains why they work, you'll be able to apply these tactics to your own emails.
29. A Guide to Cold Email & 30 Templates to Nail Your Outreach – Criminally Prolific's Dmitry Dragilev shares the impressive results he's achieved with cold emails. He also provides copywriting templates and examples, and he explains how and why they work.
30. Sumo's Million-Dollar Cold Email Templates (Plus Cold Email Tips) – Sumo shares 5 simple email copy templates for business development, follow-ups, referrals, and more.
Sales Email Templates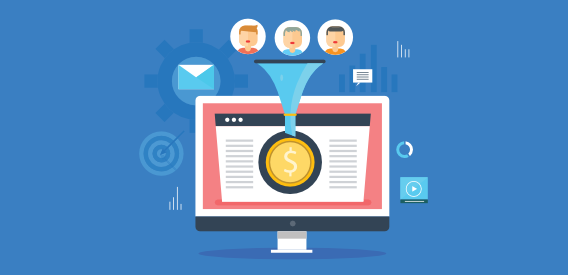 As a marketer, your ultimate goal is to boost sales. Here are some copywriting templates for sales emails to help you do that. Be warned, Hubspot's templates feature heavily in this section.
31. 30 Sales Prospecting Email Templates Guaranteed to Start a Relationship – If you're prospecting for sales, Hubspot's copy-and-paste email copywriting templates will get your marketing strategy off to a good start.
32. The Ultimate Guide to Sales Email – Yesware's sales email templates are collected inside a free downloadable ebook. You'll need to opt in to download the tips on subject lines and body copy, based on data from more than half a million emails.
33. 12 CRM-Ready Sales Email Templates – HubSpot's got more sales email copywriting templates, this time focused on customer relationship management (CRM).
34. 9 Sales Email Templates to Inspire Urgency in Your Prospects – As we know, using urgency is a great way to improve your conversion rate. HubSpot's got more email copywriting templates that use this tactic.
35. 12 Free Sales Email Templates Proven to Increase Response Rates – SuperOffice offers sales email subject lines and templates, along with guidance on using email to increase productivity. You'll have to opt in to get them, though.
36. 23 Sales Email Templates With 60% or Higher Open Rates – This collection of email swipe files from HubSpot is different. All the emails have open rates of 60% or higher, so you'll definitely want to emulate them.
37. 5 Sales Email Templates to Get You Started – The Pipedrive blog includes 5 email sales templates, along with guidance on using them effectively.
38. 101 Sales Email Templates You Can Use to Close More Deals – And finally in this section, Cirrus Insight has a list of 101 sales email templates and examples you can use to win new business.
Other Copywriting Formulas and Swipe Files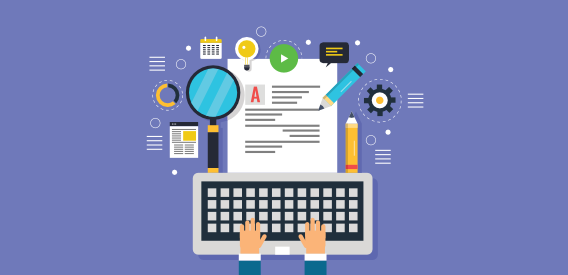 This collection of copywriting templates and email swipe files doesn't fit neatly into the categories above, but there are still some gems you can use to improve your marketing. Enjoy!
39. Swiped.co Swipe File Archive – This site is a community where marketers, copywriters, and business owners can share inspiration. You can sort information by niche and by type of copywriting.
40. The Ultimate Guide to No-Pain Copywriting – Copyhackers has a huge copywriting guide that includes copywriting formulas and templates.
41. Irresistible Invitation Emails for Webinars and Events – If you're running a webinar, you'll want to check out this analysis of webinar email invitations.
Generate More Leads for Your Brilliant Copywriting
With these copywriting templates and email swipe files, you're primed to write copy that improves conversions and sales.
Want to learn even more ways to improve as a copywriter? Check out these articles:
But how do you get more people to see all this great writing?
We can help!
OptinMonster is the best lead generation software in the world! You can use our precisely targeted popups to grow your email list and get website visitors to spend more time on your site.
With OptinMonster, more people will see your emails, product pages, blogs, and other content marketing.
Get started with OptinMonster today!