So you know how to drive relevant traffic to your website…that's awesome. But are you seeing any results from that traffic?
Are your viewers subscribed to your blog or newsletter?
Have they purchased your product or service?
If the answer is no, your website isn't living up to its full money-making potential.
The next step is to figure out how to engage users on your website and increase your conversions.
You've got to get your users to…
spend more time on your website,
view more pages instead of leaving,
share your content with their friends,
and most importantly, take your desired action before they leave.
We've rounded up some simple ideas you can steal that will show you how to engage users on your website. Now, let's begin!
1. Create Engaging, Ultra-Useful Content
Having a blog is a great way to get users to engage with your website. According to the Content Marketing Institute (CMI), small businesses that have blogs get 126% more leads than businesses without.
If you're providing ultra-useful content like tutorials, users will think of your site as a trusted resource. They'll know that if they have a question or want to learn something new, they can always visit your blog for help.
You can make your content is extra shareable by including eye-catching images and making it easy to read.
Urban Southern, a leather handbag eCommerce site, has seen amazing results from blogging. They published 60+ blog posts in 2017. The more they blogged, the more their content was shared, and traffic increased as a result. They took advantage of the increased traffic to grow their email list with a single lightbox optin and increased sales 400% as a result.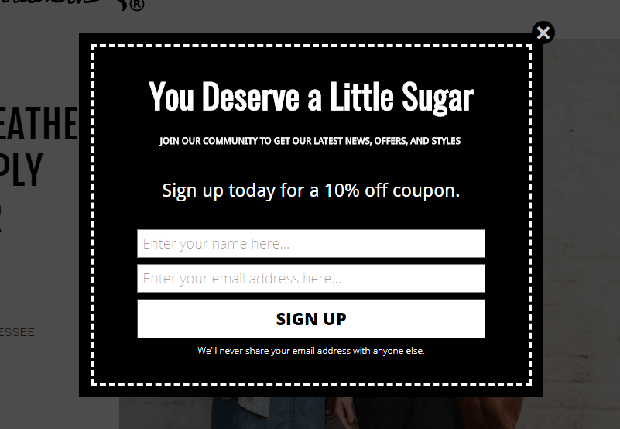 2. Collect Email Addresses
Blog traffic won't help you if those visitors leave and never return. That's why it's important to capture their email addresses so you can stay in touch.
Growing your email list is essential to building a community for your business. And email marketing is one of the biggest money-makers.
Collecting email addresses will let you speak to them directly any time you have something to say. If you want to promote a product or announce a sale, an email list is the best way to do it.
But how do you get people on your list?
Targeted popups are the most effective way to grow your email list. A Lightbox Popup grabs the attention of your visitors and fades your other content into the background, which is why it converts so well. It's a stellar way to grow your email list at lightning speed.
You might be thinking that popups suck and you'd never use them on your site. It's true that generic popups that interrupt you right when you land on a page are annoying.
That's why using Exit Intent popups is a better option. OptinMonster's exit-intent technology detects user behavior and prompts them with a targeted campaign at the exact moment they are about to leave.
The Urban Southern example above shows how well this works. Here's another example: BrianTracy.com increased their list 150% using popups like this one: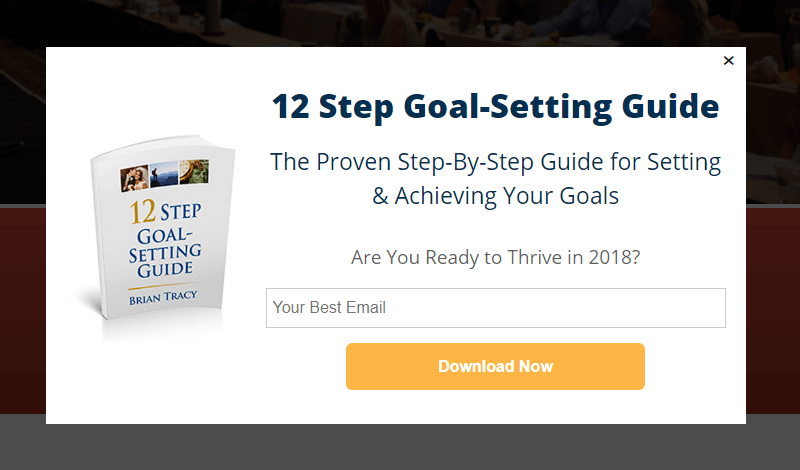 3. Suggest Related Resources
Showing users other relevant content on your site is a super simple way to keep them engaged.
Your suggestions will keep them on your site longer and increase pageviews. The longer a visitor stays on your site, the more likely they are to convert.
A smart way to do this is by showing related content in a popup with a scroll trigger. OlyPlant used this technique to increase pageviews by 157%, and grow their email list 122%.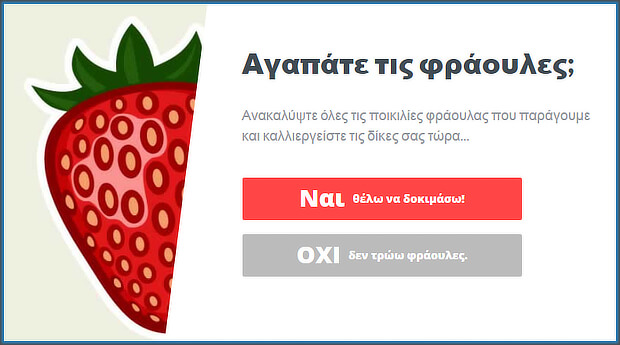 4. Add a Chat Box to the Homepage
Adding a chat box to your homepage is an easy way for users to connect with you. They can have all their questions answered with ease, in real-time. No more waiting for an email response or callback.
The ability to engage with your visitors before they leave your website makes the chatbox an essential customer service tool. Make sure to include a name and photo so visitors feel like they are talking to a real person and not a robot.
You can staff your live chat by using a service like LTVplus.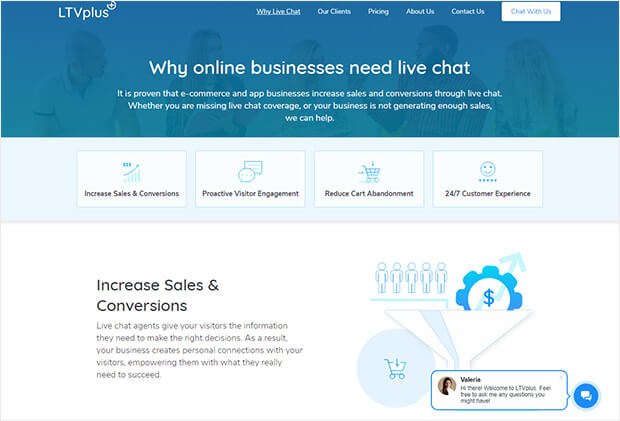 Top ToolsWant to add live chat to your site? Here are our picks for the best live chat plugins and software to use!
5. Offer Freebies
Let's face it, people are more inclined to give up their email address if they're going to get something in return.
Offering freebies to your visitors is a great way to build your email list and promote your paid products/services. If you can offer a free trial or free ebook, your users can get to know you and your business better. Then you can convert them into paying customers.
You can pique the interest of your visitors using OptinMonster's 2-Step Optin. When visitors click the link or button to check out your freebie, they'll want to finish the process by subscribing.
Cole's Classroom offered a free download to his visitors and saw a 6.9% increase in conversions and $55,494 in sales as a result!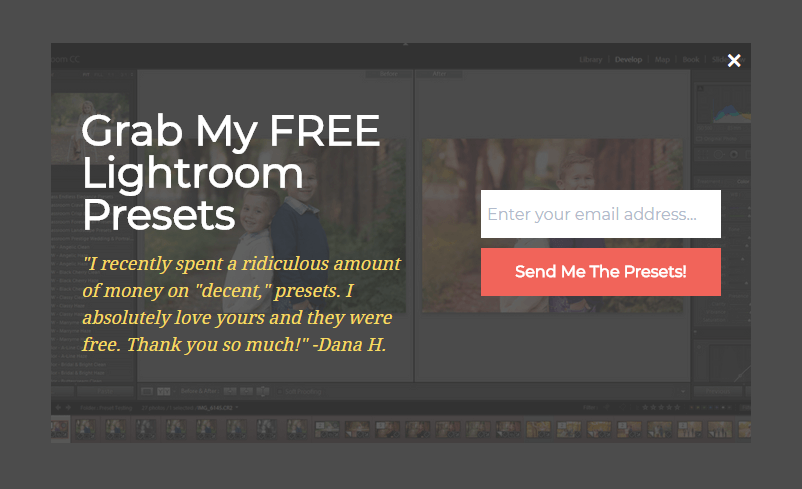 See our list of content upgrade ideas and lead magnet ideas to get started for yourself.
6. Create a Quiz or Poll
The first step to growing your business is understanding the needs of your potential customers. Creating a customer feedback popup or poll is incredibly easy. A quiz will allow you to gain insights into what your customers are looking for and get feedback on how your business is doing.
People love quizzes and most don't mind taking a couple of seconds to fill one out. It will help decrease your bounce rate and if you ask for their email before you reveal the results, you get another bonus way of growing your email list.
7. Add a Social Media Feed
Another way to boost engagement on your site is by adding a social media feed.
Using a plugin like Smash Balloon, you can easily embed an Instagram, Facebook, Twitter, or YouTube feed anywhere on your WordPress site.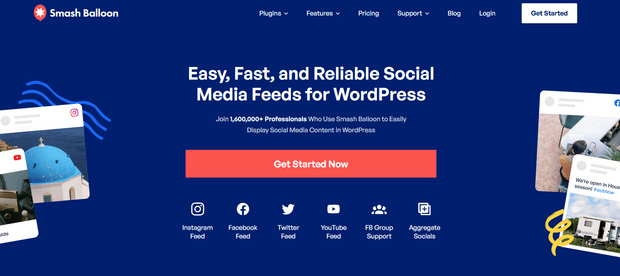 Smash Balloon is super simple to set up; simply install the plugin, connect your social media account, and in less than 3o seconds you can display a beautiful social media feed on your site.
This lets you keep your site automatically updated with fresh new content for users. Plus, they can interact with your social media content right from your website, which keeps them around longer.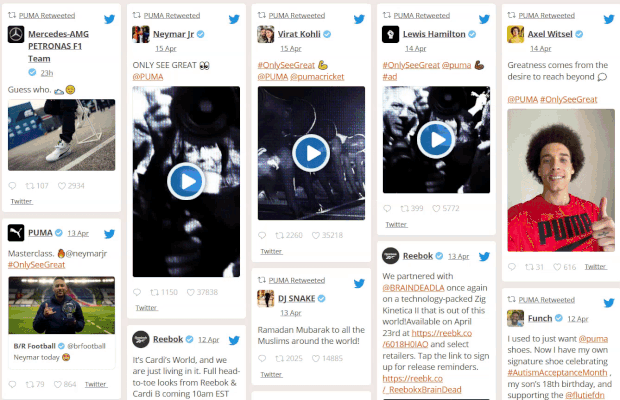 Smash Balloon feeds are responsive, SEO-friendly, and super customizable as well. You can decide which content you want to display, how your feed looks, whether to show or hide comments, and much more.
8. Run a Giveaway
Everyone loves getting the chance to win an awesome prize! So, running a giveaway is the perfect way to get users to engage on your website.
But, the key to boosting engagement with a giveaway is using the right giveaway tool, that's why we recommend RafflePress.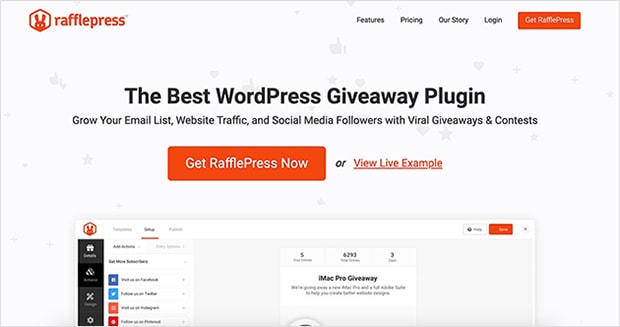 RafflePress is the best WordPress giveaway plugin on the market. Its drag-and-drop giveaway builder and viral giveaway templates make it easy to create an exciting giveaway in no time.
Plus, where RafflePress really stands out is with its verified bonus actions.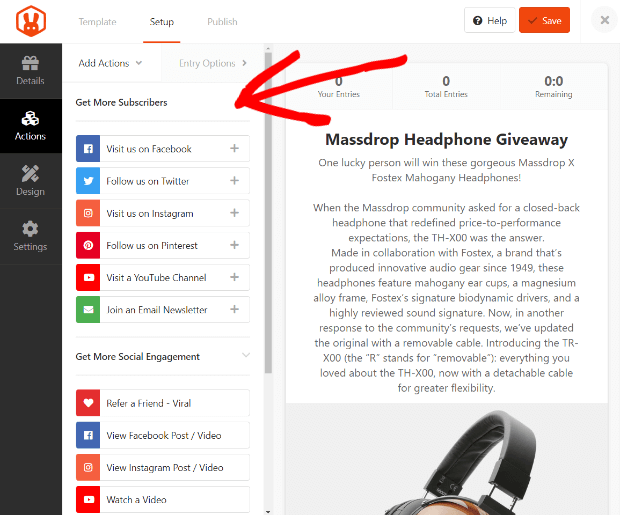 These bonus actions let you reward users with extra contest entries for performing specific actions like leaving a comment, watching a video, visiting a page on your site, signing up for your email newsletter, and more.
Users will be more than willing to take action on your website when they're offered a better chance of winning your contest prize.
9. Analyze Data
You can try all the ideas listed above, but how can you engage users on your website if you don't know what's working and what's not? That's why it's important to analyze your data to see if these tips are working for you.
With MonsterInsights and Google Analytics, you can track your conversions. You'll be able to find out what campaigns are performing the best, and do more of the same. You can also determine the weak areas of your website so you can make changes that will improve user engagement.
That's it!
Now that you know how to engage users on your website, you can start converting visitors into paying customers.
You can also check out our ultimate guides for eCommerce optimization, content marketing, and growth hacking for more ideas and inspiration.