Creating a WordPress popup for mobile devices is a heavily sought after feature in today's world. With the increase of mobile devices —from phones, tablets, and phablets — the odds of someone viewing your website from a mobile device is ever-increasing.
With OptinMonster, you can create a WordPress popup for mobile devices in just a few easy steps. Make sure you have an OptinMonster Pro License before we begin.
NOTE: To see the a WordPress popup for mobile devices in action, visit https://optinmonster.com on your phone!
Also, if you haven't reviewed the general process for creating an optin, we encourage you to check out our "Creating Your First Optin" documentation.
STEP ONE: Create a New Optin
Once in your OptinMonster menu, you need to click Add New, located near the top of your screen.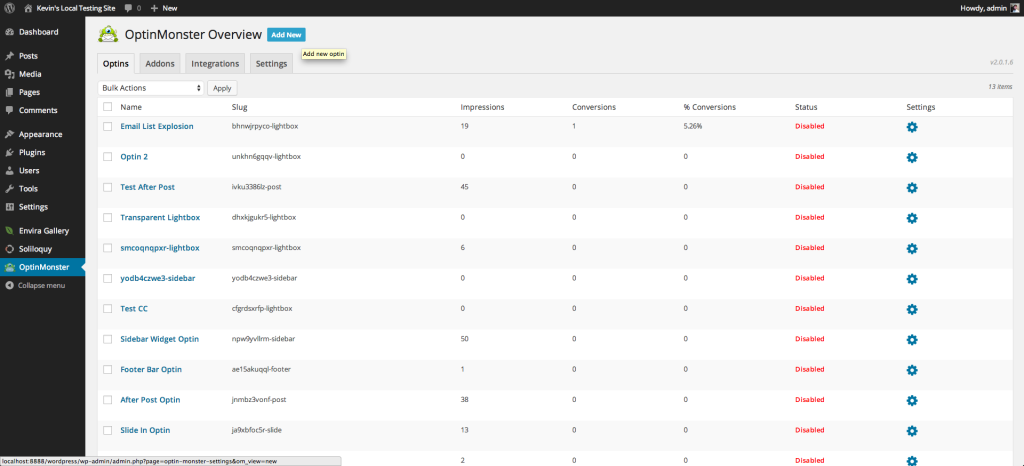 You will then need to do a couple of things:
Give your optin a title.
Select your Design (your optin type). In this case, select the MOBILE design.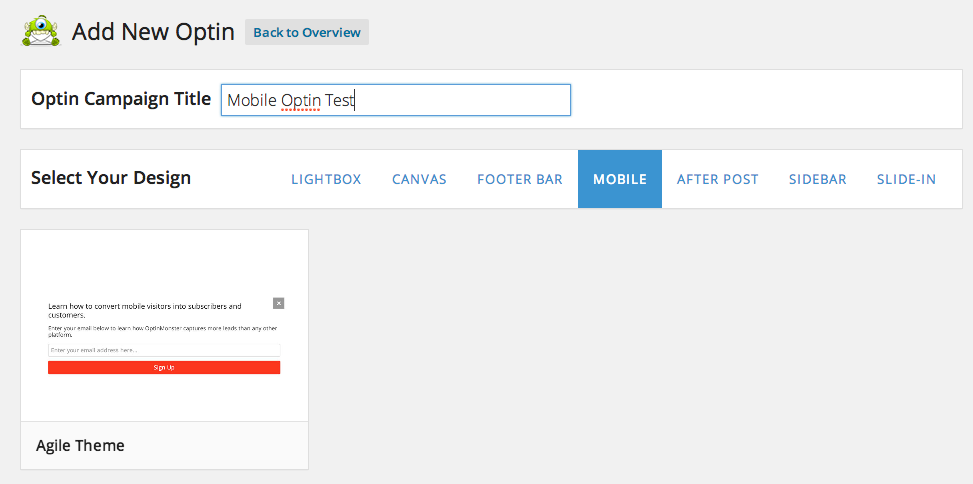 As time goes on, more themes for the mobile optin will be developed. For now, select the Agile Theme by clicking Select Theme on the bottom right of the template.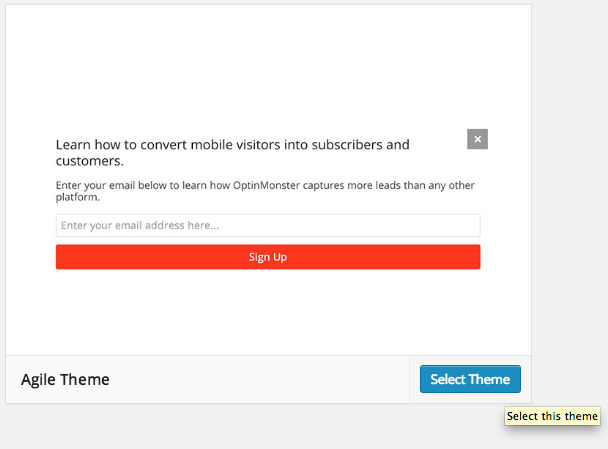 STEP TWO: Design Your Mobile Popup
The next step is to design your popup according to the steps in Creating Your First Optin. Determine if you want a name field, set up your integration, add custom CSS, and determine your output settings. Make sure you have your optin both enabled and set to load on the pages you desire.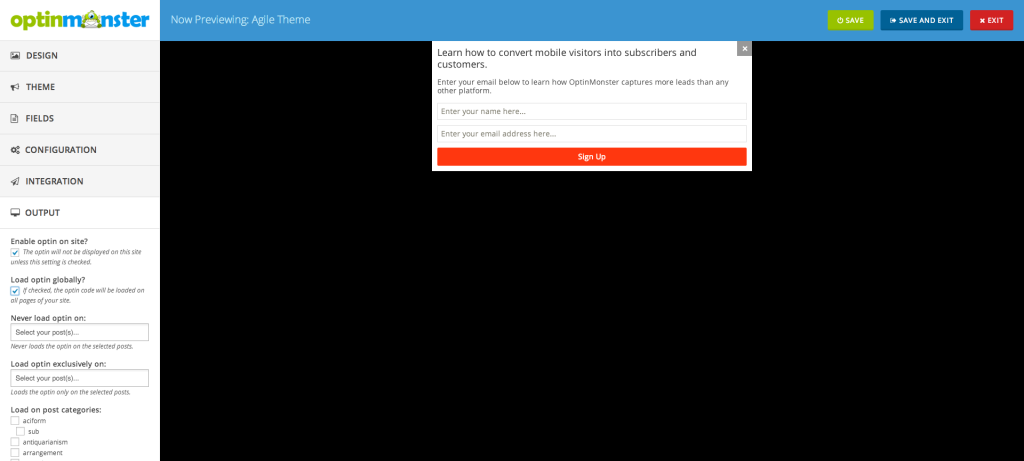 When you are finished, hit SAVE AND EXIT. Go ahead and test out your mobile popup. Congratulations! You're all done!