Are you struggling to increase your conversions, even while following best practices? If you have already tried some of the more common ways of increasing your conversion rate, it may be time to try something new. In this post, we'll share 5 lesser-known ideas to increase your conversion rate.
Whether you want your website users to subscribe to your email list, register for a free trial, or purchase your product, getting those visitors to convert is key to keeping you in business.
The trouble is, conversion rate optimization can be frustrating when you've already tried "everything" with little to show for it.
If you've exhausted the obvious tips like "Make your buy button stand out", we've compiled a list of five less obvious ideas for you to test.
1. Implement User-Friendly Forms
Are your forms user-friendly? The usability of your forms can have a big impact on your website's conversions. If your forms are difficult to read, understand, or fill out, then users are likely to abandon the process, or your entire website altogether.
Here are some best practices for making sure your forms are user-friendly:
Keep Labels Outside the Box
As a general rule, it is a good idea to keep labels (the text that tells the user what the corresponding input fields mean) outside the input field itself. Here is an example of a label on the outside of the input field:

This ensures that the label is visible at all times while filling out the form, so the user never forgets what any given field is for.
However, in an effort to reduce clutter (especially on mobile), many websites are now placing labels as placeholder text inside the form fields themselves. Here's an example from Apple's website:

The problem with this is that, once you start filling in the field, you can't see the label anymore.

Especially with longer forms, this can pose a problem for usability.
Some designers have devised a workaround where the placeholder label adapts by moving to the top of the form field when the field is selected (see this example of an adaptive placeholder).
However, unless the solution works perfectly across all browsers, it's usually a safer bet to go with a simple label that remains outside the box in clear view at all times.
Always Use a Single Column
Forms which have more than one column can cause user confusion. See how easy it would be to ignore the column on the right in this example?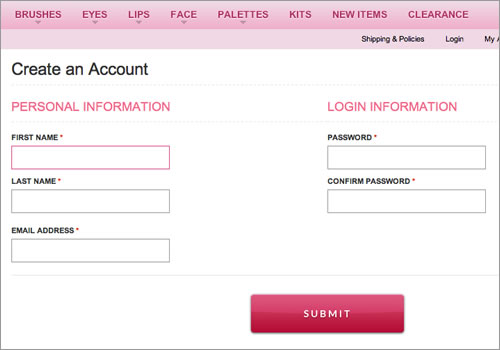 (Image via Smashing Magazine.)
Avoid Generic Submit Buttons
Generic button copy like "Submit" can cause the user confusion about what the form is for, and what will happen after they click.
Instead, use more descriptive copy to explain what the button is for. For example, "Sign Up Now", "Download Your Free eBook", or "Continue to Shopping Cart".
For creating clear, user-friendly forms, we recommend WPForms. It's the latest, most powerful and easy-to-use WordPress form builder: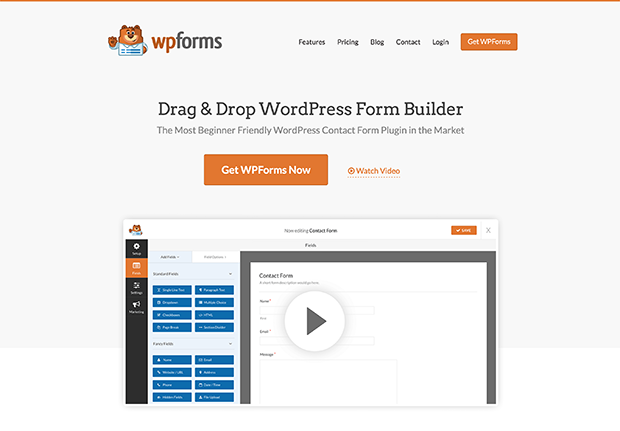 2. Reduce Shopping Cart Abandonment
According to Business Insider, the #1 reason that users abandon their online shopping carts before completing their purchase is shipping costs: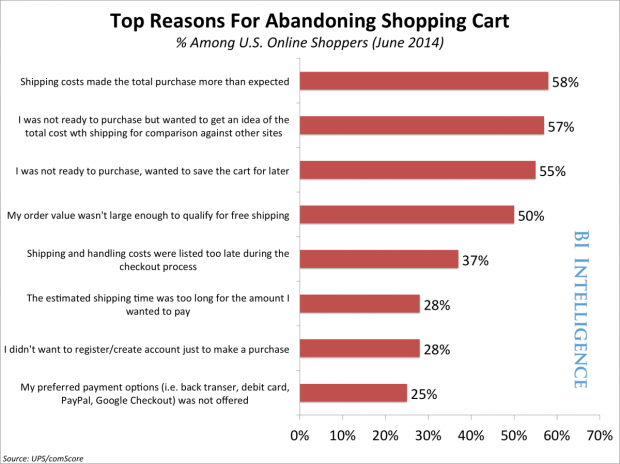 Fortunately, you can mitigate this by giving free shipping for orders over a certain amount.
For example, NuFACE increased their orders by 90% when they added the incentive of "Free shipping over $75".

Make sure that the incentive is in plain sight during the checkout process. In the case of NuFACE, they placed the incentive prominently above the fold, just below the top navigation menu.
You can also include coupons in the shopping cart to help push the sale forward. Here's an example from AliExpress: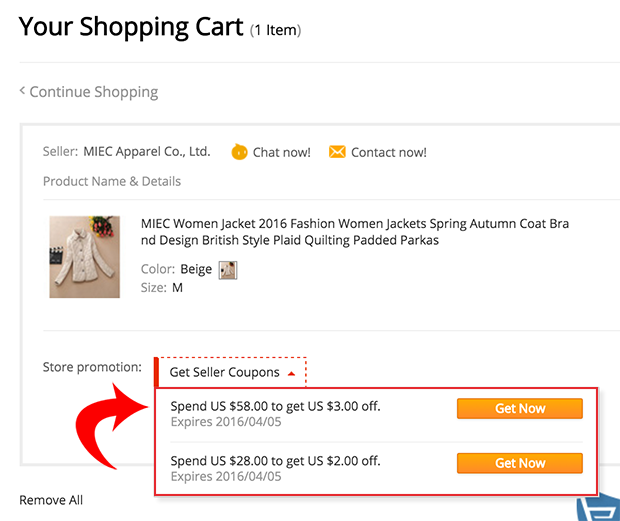 The key is to place these incentives in key areas of your site where pivotal decisions are being made. For an undecided user on the fence about price, this could be the tipping point necessary to pull the trigger.
3. Use an Exit-Intent Popup
Exit-intent popups are especially powerful because they serve as a kind of "second chance" to an opportunity that you otherwise would have lost.
When a user decides to leave before taking action–for example, when abandoning a cart or finishing an article and clicking away–an exit popup will appear to prompt him or her to take some new kind of action.
It could be an invitation to chat with a support agent, a notification that there's a new sale or coupon, an invitation to download your lead-magnet by joining your email list, or some other incentive to stick around and take the desired action.
Rich Page, a conversion optimization expert, started using OptinMonster's exit-intent popups and saw a 316% increase in his conversion rate.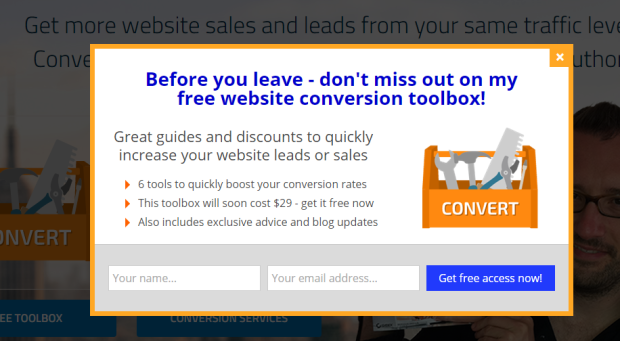 Want a similar popup for your website?
Start using OptinMonster
to convert website visitors into subscribers and customers.
With this simple popup, Rich more than quadrupled the amount of subscribers he was getting each and every day!
4. Create Segmented Landing Pages
You may already have a landing page for your best product (or only product), but have you thought about creating separate landing pages for each of your target customers?
Creating a designated landing page for each target customer will allow you to customize your design and messaging to appeal to each.
For example, Manpacks–a service that delivers men's toiletries and other necessities directly to your door–created two different landing pages, speaking to different segments of their target audience.
Here's Landing Page A: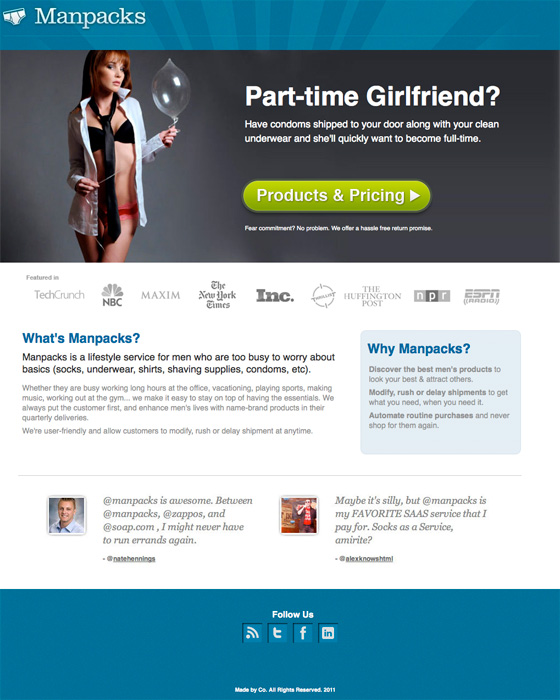 And here's Landing Page B: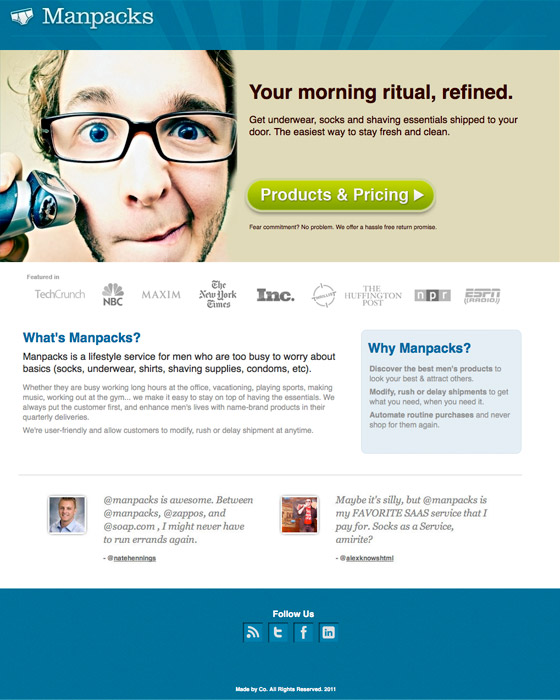 Doing this gives you the opportunity to fine-tune your messaging and design by laser-focusing on one target customer when you run your AB tests.
You may choose to use both landing pages and send targeted traffic to each, or you might split test the two landing pages against each other to see which really resonates with your larger audience.
If you only have one target customer, you can create separate landing pages to direct them to take specific actions, such as signing up for your email list, registering for your site, or purchasing a particular product.
5. Display Targeted Offers
You've probably heard of using content upgrades to offer highly relevant incentives for your visitors to sign up for your email list. These offers are not only highly relevant, but they also allow you to segment your email list based on specific interests, so you can keep giving them the information that is most relevant to them (and turn them into happy customers).
But have you thought about segmenting all of the offers on your website, whether they are in-line forms, scroll boxes, timed popups, or exit-intent popups?
By using page level targeting, you can show:
Different offers to first time visitors vs repeat shoppers.
Different offers depending on whether a user has visited a specific page on your site.
Different messages depending on what website a visitor came to you from.
Different offers depending on which part of your sales funnel a customer is in (e.g. one who is about to abandon their cart vs a customer who just completed their purchase).
The possibilities are virtually limitless. OptinMonster has all the page level targeting technology you need to do all the above, and more.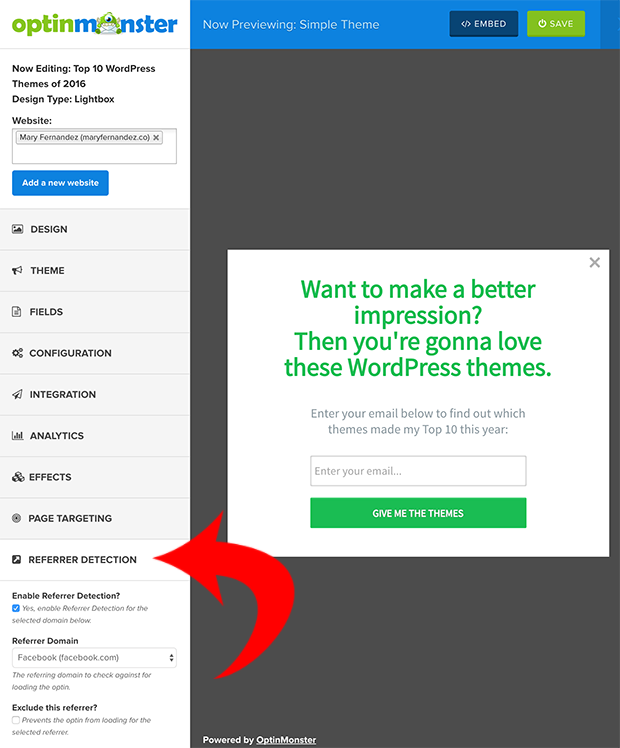 All you need to do is install OptinMonster on your website and start increasing your conversions.
With these lesser-known conversion optimization strategies, you can maximize your onsite conversions, even if you're already following the standard best practices.
It's always important to keep an open mind and never stop improving your approach. Keep tinkering with different design elements, copy, and approaches, and keep a close eye on your performance metrics over time. Even if your improvements don't seem revolutionary at first, cumulatively, they'll have a drastic impact on your bottom line.
What are some ideas you've had to increase your conversions? What worked? What didn't work? Let us know in the comments!