Are you looking for a sales funnel template that you can use to increase your conversion rate? In this article, we will walk you through the different sales funnel stages along with sharing 18 ways for increasing your sales funnel conversion rate.
Before we dive into the tips to increase sales funnel conversion rate, it's important that we are on the same page about what is a sales funnel and what you're looking to optimize for in the different sales funnel stages.
What is a Sales Funnel?
By definition, a sales funnel is simply a tool for visualizing where your prospects are in the process of making a buying decision. A sales funnel is wide at the top because prospects with all level of engagement enter and eventually the most engaged ones are channeled to the bottom of the funnel to be turned into sales and repeat customers.
Sometimes, it's easier to visualize the funnel stages by looking at an actual sales funnel chart.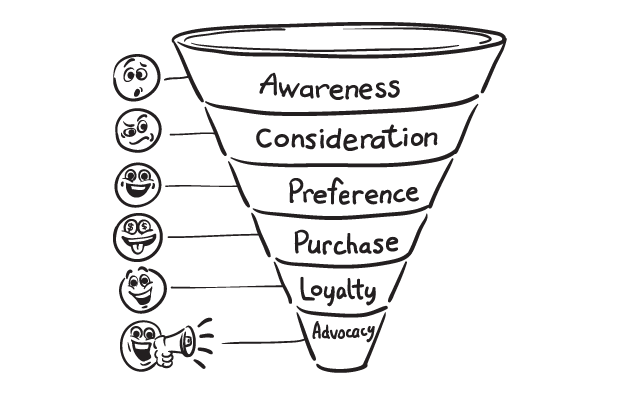 While in most sales funnel presentations, you will see a chart similar to the one above, we believe it's actually easier to understand the sales funnel when you don't use the buzz words for each stage.
A better way to imagine a sales funnel is by using the ring method where prospects move from the outside of the circle to the inside of the circle as they become more familiar with your business.
You'll have more prospects in the outer rings of the sales funnel stages than towards the center. The actual numbers of prospects in your funnel will continue to decrease the closer you get to a sale. This is natural.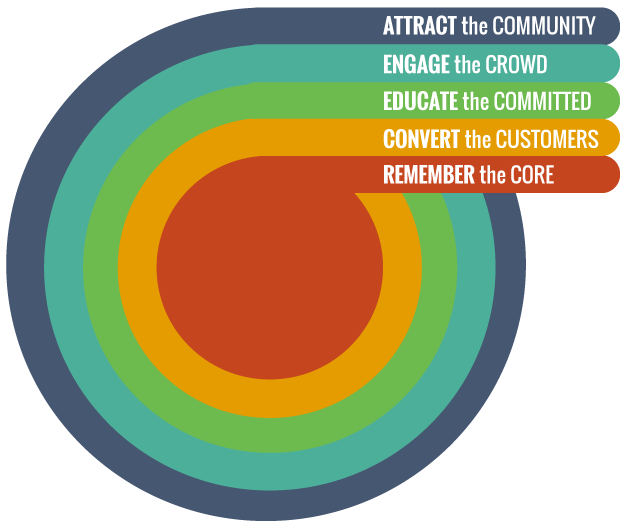 Your goals also change as the prospect moves through the sales funnel stages.
First, you must attract the community that is unfamiliar with your business.
Then, engage those who now know you exist.
Next, educate those committed to making a purchase.
Now, convert customers who are ready to buy.
Lastly, remember your core fans who have already made a purchase.
Too often, businesses try to convert a prospect into a sale right away. Instead, think of moving your customer through your funnel with a series of small conversions. This will ultimately results in a sale.
Attracting the Community
Your goal: Keep them coming back.
Just like you probably don't know everyone who lives in your neighborhood, there are people who would love to buy what you're selling, but have no idea that your business exists.
They can't buy from you if they don't know you exist.
The most common tactics for attracting new prospects are:
1. Blogging
This is internet marketing 101. Write about anything related to your product or industry.
Looking for ideas? We have written about 50 blog post ideas that you can write about today as well as 73 blog post ideas that are proven to work.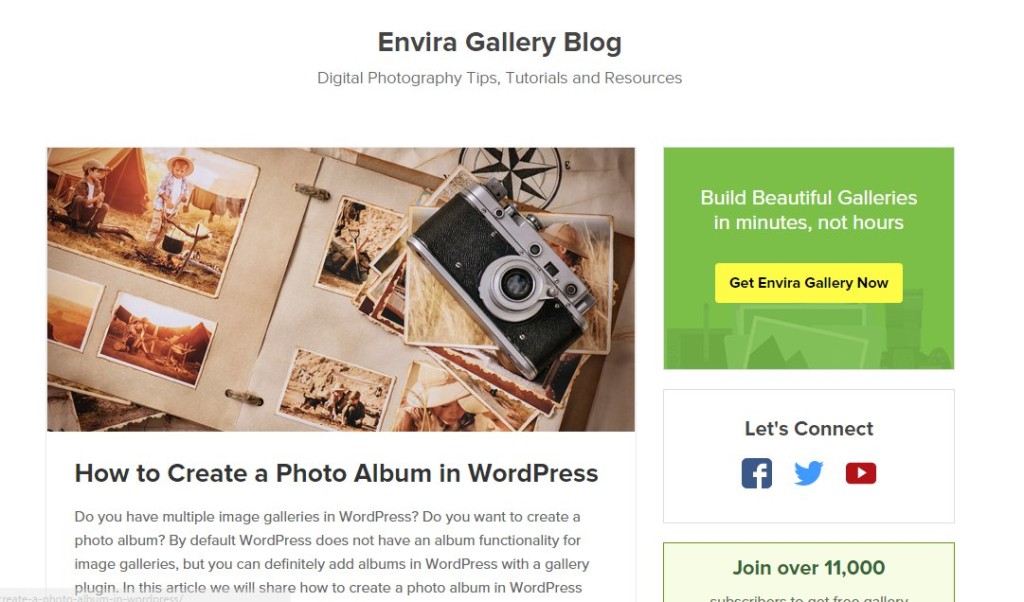 Publishing blog articles on your website will help your site be found in search engines. This way when your prospective customers search for solutions, then they can go to your website instead of your competitors.
2. Social Networking and Publishing
Consumers today rely on their social networks to find advice, referrals and reviews. They expect a business to be available for questions on Facebook and Twitter. They look for tutorials and how-tos on Pinterest and YouTube. They want a behind-the-scenes glimpse of your business on Instagram. Social proof builds trust and helps increase conversions.
Meet your customers by developing an active presence on the networks that make the most sense for your business. This will also help your search engine rankings.
TIP: Cross-promote your social networks on your blog! Using our Canvas Technology, add a popup to your site asking blog readers to like your Facebook page. You can even use our referral detection feature to show a Facebook like box to audiences only from Twitter and a Twitter follow button for Facebook users.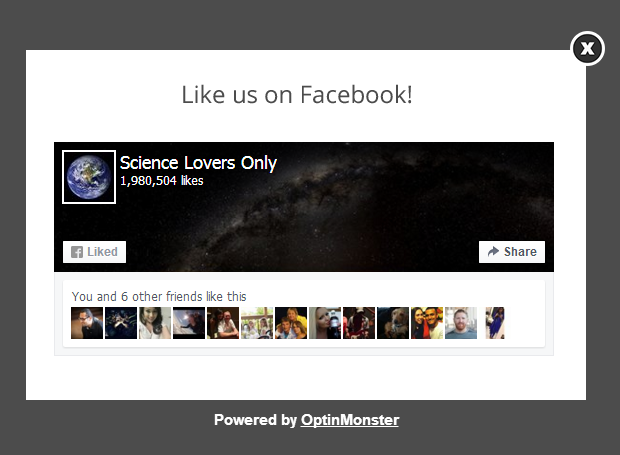 3. Pay Per Click Campaigns
Pay-Per-Click (PPC) campaigns allow you to pay websites for sharing your advertisement. You only pay when someone clicks on your ad, or you can by the number of impressions your ad receives.
You should use PPC campaigns to drive traffic to landing pages where you'll attempt to capture your prospect's email address.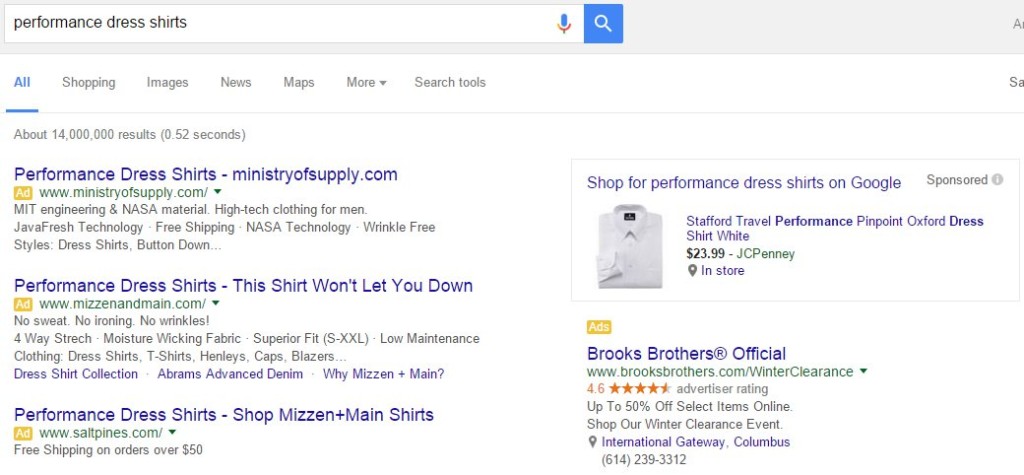 4. Traditional Public Relations
Don't neglect "old-fashioned" public relations when trying to attract your customer. Print publications, television commercials, live events, direct mail, and advertising can still be very effective. This is especially true when combined with text marketing.
A prospect may be technically offline, but with mobile phones always at reach, the opportunity for an immediate action still exists. The SMS call to action in the television commercial below generated 52% of the total entries for the content, even though though it ran in only 25% of the ads.
Engaging the Crowd
Your goal: Get their email address.
Once someone has become familiar with your business, engage them. Encourage them to make small commitments to your business even before they're ready to purchase.
The best way to do this is to offer a lead magnet which helps solve their problems in exchange for their email address. 
A lead magnet is essentially a valuable bribe offered to a visitor in exchange for their contact information. Small commitments like this build to larger ones, like ultimately purchasing your product.
Need ideas for your next lead magnet? Here are three amazingly simple lead magnets you can create in just a few minutes.
To engage your crowd, use the following methods:
5. Landing Pages
A landing page is a page on your website with content that addresses one specific problem. It offers one call to action. Its entire purpose is to capture your prospect's contact information or make a sale.
Send your traffic to a landing page, and you'll see a higher conversion rate.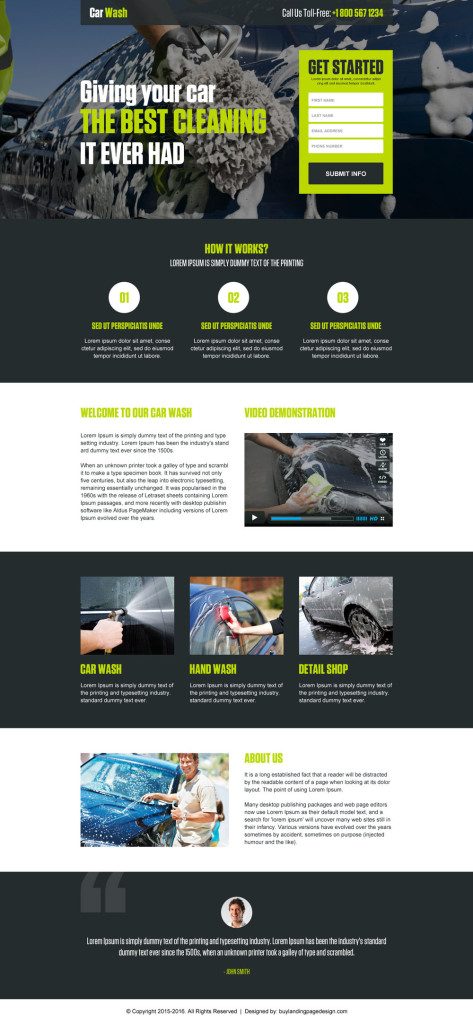 Example: Suppose you run an auto body repair shop. One of the services you offer is a premium car wash. You've decided to begin a Pay Per Click Campaign to drive leads for this service.
Your landing page for the ad should feature copy related to your car wash, the types of soaps and shampoos used, before and after pictures of clean cars, and pricing. 
It should NOT include information about your services for cars that have been in an accident, insurances accepted or customizations offered.
A specific landing page and call to action is more relevant to the visitor's needs than your homepage and is more likely to convert.
6. Calls to Actions
For every page of your site, ask yourself, "What do I need this reader to DO?" Do they need to call to set up an appointment? Complete a contact form? Download a paper? Watch a video?
Decide the action you want your customer to take and add a clear call to action multiple times on the page.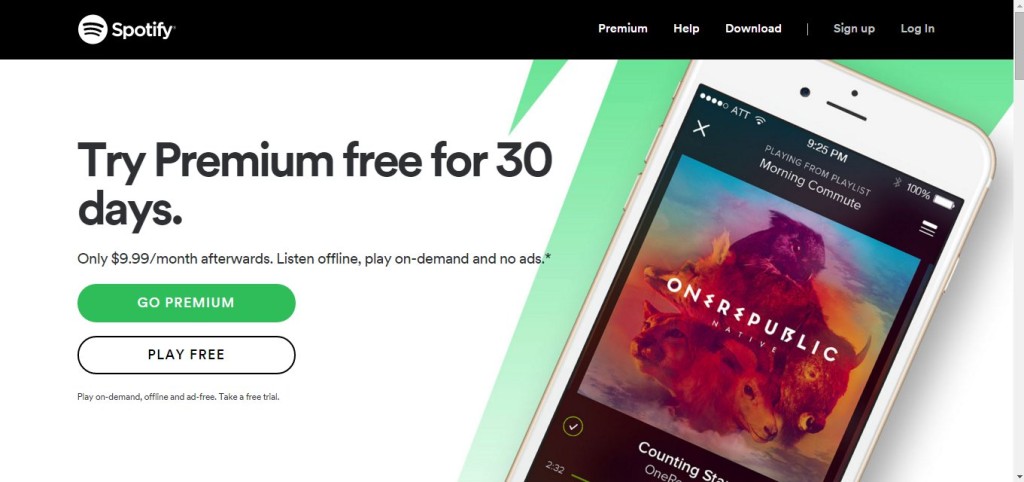 Content upgrades are a great way to offer several calls-to-action in your content, without also displaying several optin forms. Content upgrades are technique where you offer your readers a chance to get exclusive bonus content by signing up to your email list.
The best method for offering a content upgrade is to offer a simple link or an image within your content which, when clicked, opens an optin form for that upgrade. This can be done easily using OptinMonster's MonsterLinks feature.
7. Forms
Contact forms or comment forms are easy, but often overlooked, opportunities to add subscribers to your list. Include an option for the visitor to choose to receive your email newsletter in your form or on the confirmation page. Many sales funnel examples end with a simple call to action to complete a form.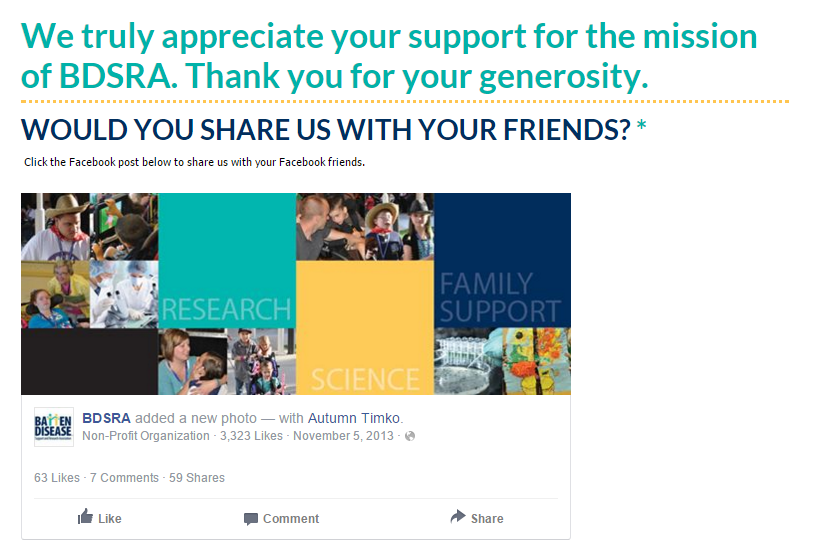 Educating the Committed
Your goal: Pre-qualify the prospect.
By now, you've got the attention of your prospect. Next step is educate your prospect about your product or service. Your prospect has questions. Your job is to answer them. 
Your goal is to pre-qualify prospects by helping them understand if your product is a good fit for them. You also want to know if they're a good fit for you!
You can educate your prospect using the following methods:
8. Email
You can begin to educate prospects about your business using a simple email. Send an automated email to subscribers with answers to the ten most frequently asked questions about your service. If you're not doing any email marketing yet, this is an effective way to get started.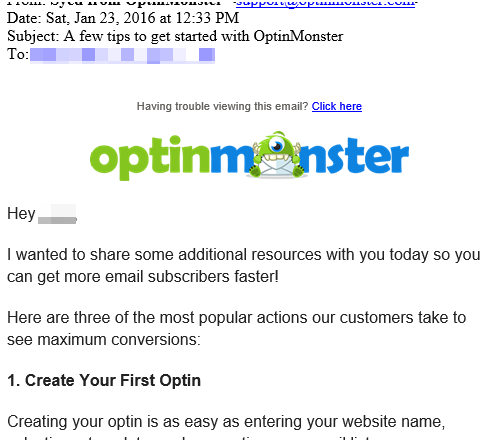 9. Autoresponder Series and Drips
Drip marketing is a strategy that sends, or "drips," a pre-written set of email messages to customers or prospects over time. When done well, an autoresponder series can move a customer through the Crowd and Committed sales funnel stages, leading directly into a purchase.

10. CRM and Sales Floor Integration
CRM (Customer Relationship Management) refers to software that lets companies track every interaction with current and future customers. It is a tool to help identify where prospects are in your sales funnel. Use your CRM to identify the email campaigns a prospect should receive next.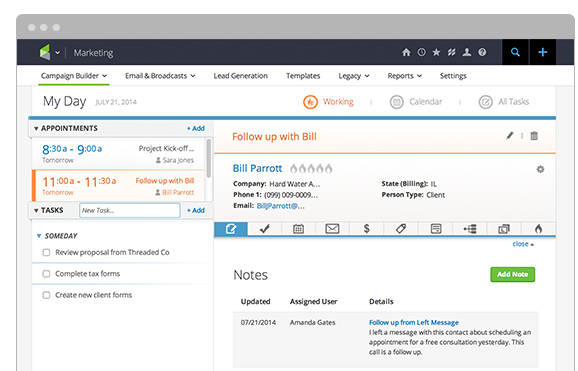 Converting Customers
Your goal: Make the sale
It's time to make the ask. The average customer needs to be offered the sale SEVEN times before they're ready to purchase!
Give your customer clear opportunities to purchase and do it often.
You can make the sale by using these strategies:
11. E-commerce Promotion
If you're selling a product, you have to consistently and clearly offer that product for purchase. Don't assume that customers will find their way to your checkout or figure out how to purchase your product just because they're visiting your website.
Make it simple for customers to find your products and optimize your checkout page.
Email subscribers with your newest products or specials. Schedule email marketing campaigns around popular holidays. Repeatedly give prospects a reminder and opportunity to purchase your product.

12. Targeted, Transactional Content
Many e-commerce platforms integrate with email marketing providers, so you can email promotions to both prospects and existing customers.
Use that integration to set up automatic emails offering products to prospects who have reached the end of a drip campaign. You can offer free shipping to customers who abandoned their shopping cart without purchasing. Give a discount to customers who have viewed a particular product several times without purchasing.
Explore your email marketing provider's integration with your e-commerce platform for more ideas of targeted, transaction content.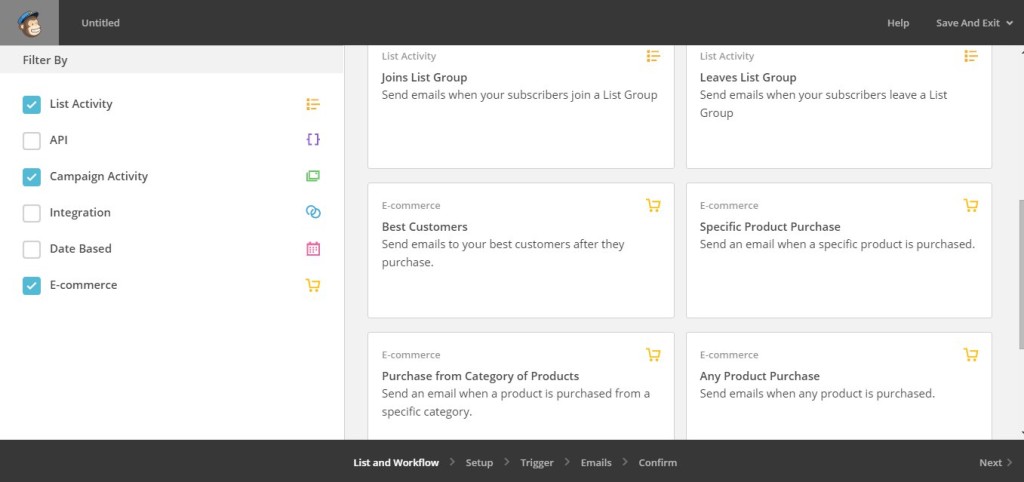 13. Social Monitoring
Monitoring for keywords related to your brand can help identify customers who are ready to make a purchase.
For example, we monitor the phrase "OptinMonster." We often engage with prospects who are asking questions about our product versus a competitors. These conversations can quickly lead to a sale.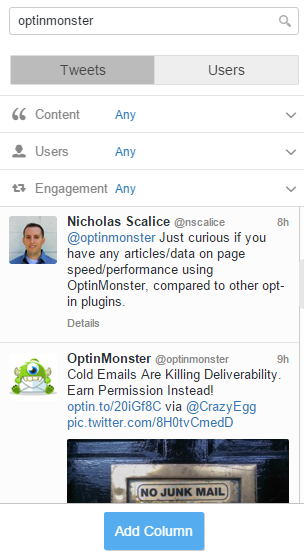 Remembering Your Core
Your Goal: Make a sale again
It is easier to sell to an existing customer than it is to gain a new one. You've invested a lot of energy and money in gaining a core customer – don't just leave them now!
Remember those who have already made a purchase by offering:
14. Referrals
Ask your customers if they know anyone else who would benefit from your product. Offer a discount on their next purchase if they refer a prospect who becomes a customer.
Uber does a great job of this with their referral program. When you refer a friend, you and the friend get a free ride.

15. Resells
Resell existing customers the same product they've already purchased. Many customers simply need a gentle nudge to re-purchase a product they've already enjoyed.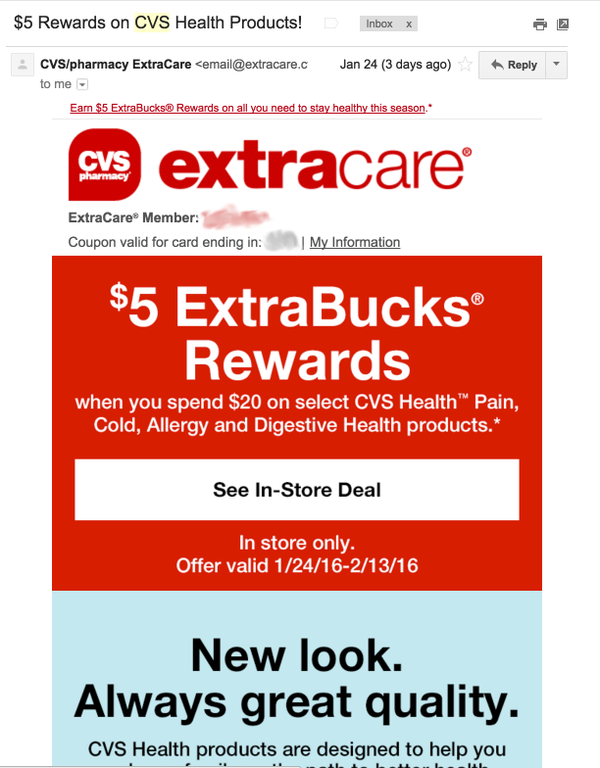 16. Upsells and Cross-sells
Entice the customer to purchase more expensive items, packages, or add-ons during and after the sale. You can do this during the checkout process or as a follow-up email after the initial purchase.

See these upselling tips and examples, plus our roundup of sales promotion examples for inspiration.
17. Reminders
Give your customers a helping hand by reminding them of important dates related to your product.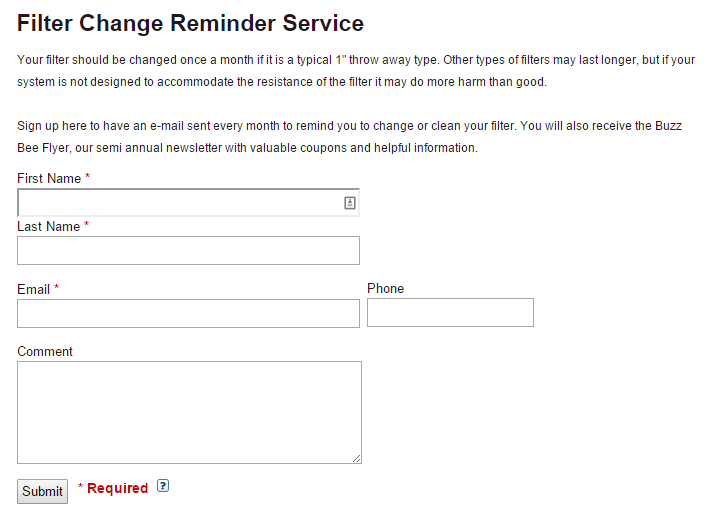 18. Gratitude
Most importantly, don't forget to simply say thank you!
Emailing a customer on the anniversary of their purchase or birthday to say thank you can go a long way towards building loyalty. Offering a coupon or freebie on that anniversary can go even further!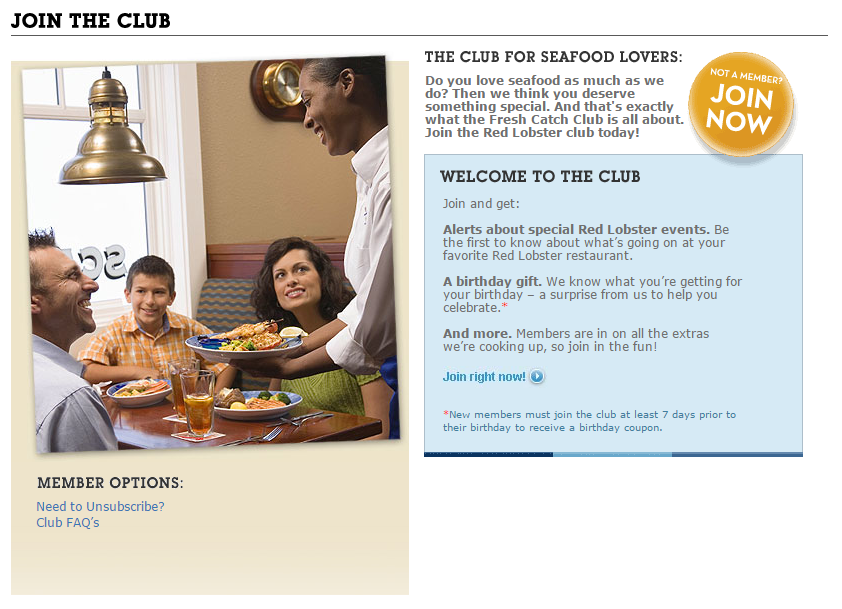 Real Life Sales Funnel Example
Here's a sales funnel example showing how the popular software company Freshbooks moves prospects through their funnel with several small conversions.
Attract – Freshbooks uses Pay-Per-Click Campaigns to attract prospects to their website.

Engage
Sell – They convert customers with a free-trial.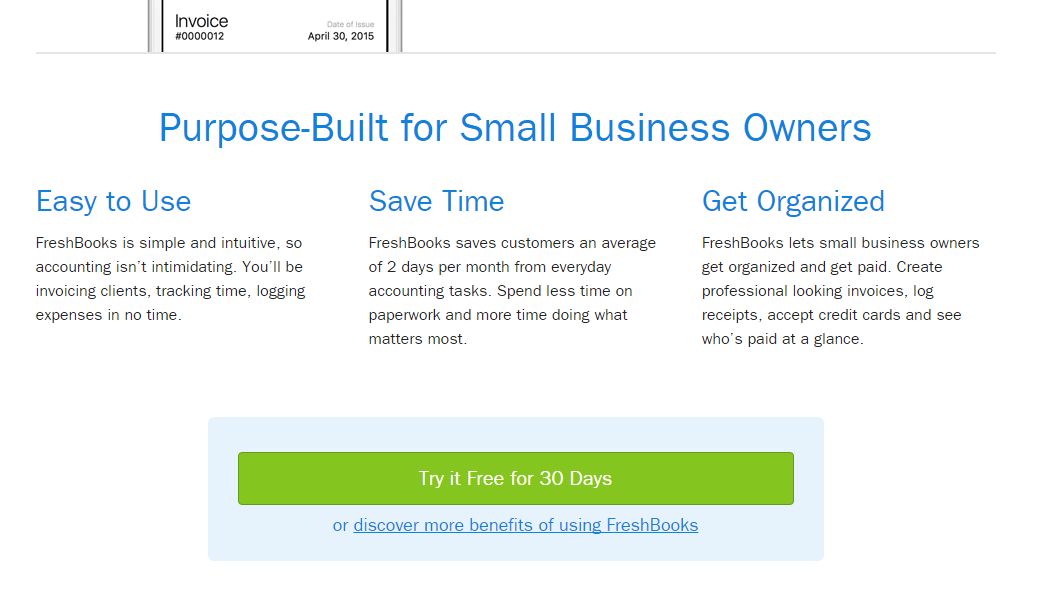 Remember the Core – Freshbooks remembers their core by including important reminders in weekly reports.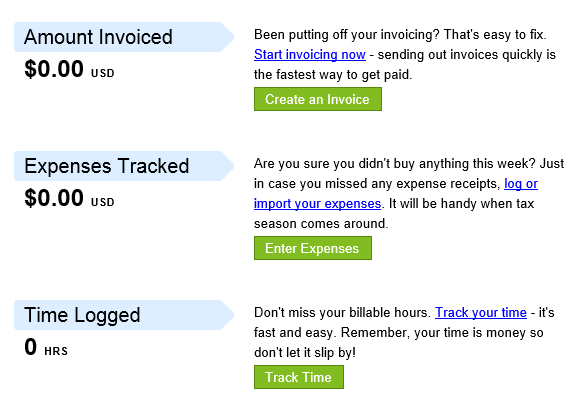 Consider the opportunities for conversion throughout your sales funnel. Commit to walking your prospects through your funnel step by step, and you'll convert more prospects to customers.
We hope this article helped you increase your sales funnel conversion rate.
OptinMonster is a great tool for helping you capture your prospect's information on your website and enter them into your sales funnel. Start converting abandoning visitors into subscribers and customers. Get started with OptinMonster today!