To build a high volume email list, you need to place your optins where they are easily visible and noticeable. While a lightbox popup is probably the most attention grabbing way to get more signups to your email list, some people do not want to use that. This is where a floating footer bar optin comes in. It stays on the bottom of the screen, does not distract users from browsing your content, and most importantly it can appear on every page of your site. Users have reported a boost in their email signups using a floating footer bar optin. Let us show you how to create a floating footer bar optin in WordPress with OptinMonster.
Step 1. First you need to install and activate OptinMonster in your WordPress site. You will also need to install Optin Monster Footer Optin addon. After activating both plugins click on OptinMonster in your WordPress admin sidebar and then click on 'Create New Optin' Button.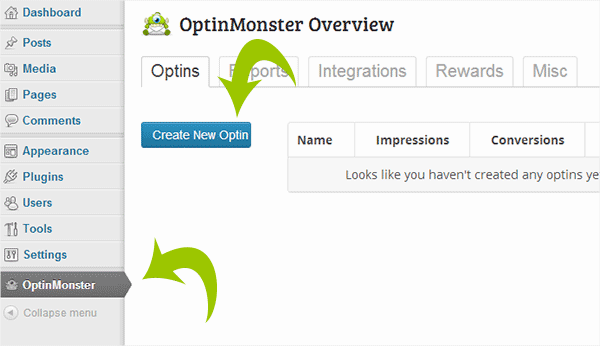 Step 2. On the next screen, choose Footer bar as your optin type and click on 'Next Step' button.
Step 3. This will take you to configure tab where you can give this optin a title which will be used to recognize it internally. You can choose a loading delay, cookie duration, double opt-in, etc.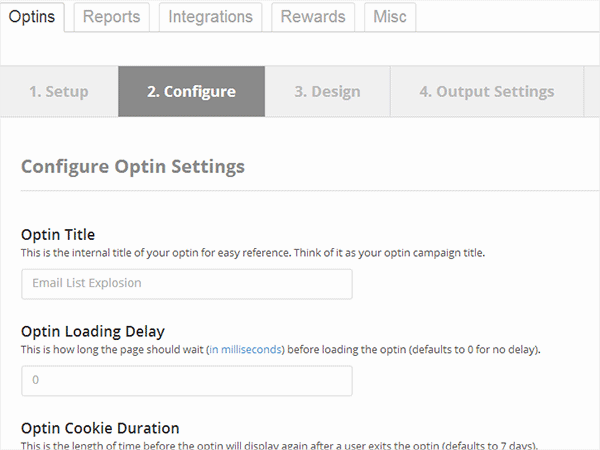 Step 4. You also need to configure your email service provider settings on this page. We have detailed instructions for each email service provider in our Docs section. Connect to your email service provider and choose the email list where you want users to subscribe. Once you are done, click on 'Design Optin' button.

Step 5. This will take you to OptinMonster's Theme customizer page. Select a base theme for your footer bar and then click on Open Design Customizer button.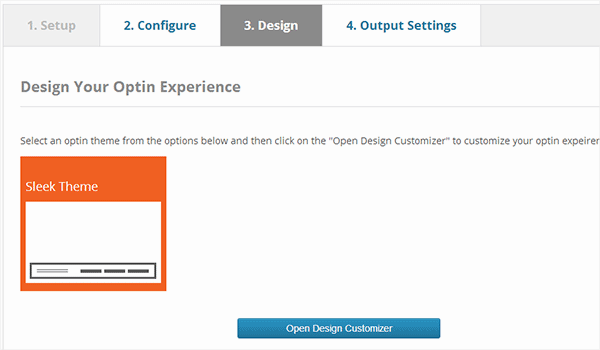 Step 6. OptinMonster's theme customizer has a very intuitive interface. You can choose your own fonts, colors, and content. It will also show you live preview of your footer bar at the bottom. Once you are satisfied with the appearance of your floating footer bar optin, click on Save and then Close button to exit design customizer.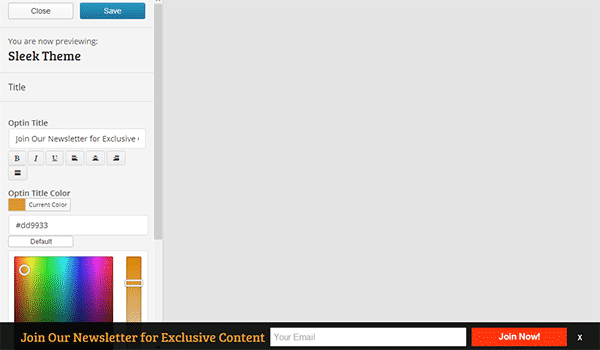 Step 7. Click on 'Manage Output Settings' button. On the Output settings tab, check 'Enable Optin On Site'. There are other options available on the output settings tab. You can choose post types, categories, or use page level targeting to show it on exclusive pages or posts. Once you are done click on Save Optin Output Settings button.
That's all, you can now go to your site and see the floating footer bar optin in action. We hope that this article helped you create a floating footer bar optin in WordPress.